While all of Malaysia is abuzz with the upcoming GE14, a Penang woman suddenly made headlines on 12 April. The younger sister of a former soldier who ran amok in KL more than 30 years ago, made a public apology… to the Johor royal family. In between tears, Hawa Jaafar, 53, apologised in an emotionally charged press conference alongside her other sibling, Arman Jaafar, and a friend Hamidah Osman, at their family home in Sungai Ara, Bayan Lepas.
"I apologise to the family of the Tunku Mahkota Johor (Tunku Ismail Sultan Ibrahim) for being dragged into this slander involving my brother Prebet (Private) Adam." – Hawa told reporters, The Star
WHOA, what slander? How is a former soldier who went rogue tied to the royal family of Johor? Before we continue, it's important to know that A LOT of rumours have been flying around surrounding this whole affair. We'll only give you the story based on what has been reported in the news. Here's the story of Private Adam Jaafar.
In 1987, a lone Private took a gun and opened fire in the middle of KL
On 17 Oct 1987 (nine days before the infamous Ops Lalang incident), Private Adam Jaafar, then a 23-year-old soldier, stole an M16 rifle and a motorcycle from his Ipoh army camp and went to KL. The next night (18 Oct), he wrote this message on his hotel room mirror:
"Malam sial untuk Adam. Misi: membunuh atau dibunuh."
The army Ranger Regiment sniper left his hotel, went into the city's Chow Kit area, and opened fire. Spraying hundreds of bullets wildly into the night, Adam shot at cars and at a petrol station fuel tank that burst into flames! By day time (19 Oct), Chow Kit was a ghost town and no one was allowed to enter.
Leftenan Jeneral Abdul Ghani Abdullah remembers the moment he received news of a soldier rampaging – by the time he arrived near Wisma Sabaruddin where Adam was hiding, police snipers had positioned themselves around the vicinity. Abdul Ghani tried to coax the Private to surrender and volunteered to meet him alone.
He even sent back an army officer who tried to accompany him to protect him. When he came face-to-face with Adam, Abdul Ghani removed his bulletproof vest to gain the disoriented soldier's trust and addressed him as a Ranger.
"This act softened his heart and demeanour little by little. During the negotiation, Adam looked lost, scared and confused." – Abdul Ghani recalled in the book, Konfesi Prebet Adam, by Syahril A. Kadir, quoted in The Star
Eventually, Adam was persuaded to lay down arms and surrender at 3.49pm on 19 Oct. In the shooting spree, the rogue soldier had killed one man and wounded two others.
Here's an infographic detailing the events:
But what does this have to do with the Johor royal family??
It was rumoured that Private Adam lost it because the Johor Sultan allegedly 'killed' his brother
The rampage gave rise to an urban legend that has persisted until today… that Private Adam Jaafar ran amok because his sibling, a golf caddy, had been allegedly murdered by then Sultan Iskandar (pic). You might've heard this rumour before, that a caddy had laughed when the Sultan missed a hole and was allegedly beaten to death with a golf club by the Sultan.
Well, that's why Hawa Jaafar and her other brother Arman gave the press conference – to bury those 30-year-old rumours, so that they can finally have some peace. People have accused them taking RM10,000 monthly to cover up their brother's death. People also claimed that Arman was given a house in Johor. If that were true, their family would be better off now, rather than staying in a cramped apartment, Hawa said.
From the words of Adam himself, he denied all the rumours:
"For 30 years I have been slandered. My family ostracised me. Society insulted me. People said I ran amok because my sister was murdered by the Sultan, but that was far from the truth. It had nothing to do with it." – Adam, quoted on Free Malaysia Today
If it's not to avenge a lost brother, then why did Adam run amok? It goes back to his hard past. His family had grown up in extreme poverty. When he was 11, one of his sister's, Azimah, 6, died in front of him, when a roof beam fell and crushed her during a house fire. Now here's the thing, of all the nine Jaafar siblings, only one SISTER had died. Not some alleged brother who was a caddy, according to Hawa.
So the army was Adam's hope of a better future. Sadly, his joy was shortlived when he was subjected to sadistic bullying. The culture of army ragging has been long an issue (CILISOS also wrote an article). He was beaten regularly, burned, forced to lick the bottom of a slipper, drink water mixed with soy sauce, vinegar, belacan, curry and sugar… but the last straw was when his tormentors forced him to perform oral sex.
After Adam Jaafar's surrender, Muhammad Shafee Abdullah, who was a former student of the Royal Military College (RMC), decided to take on his case pro bono to help a fellow military man:
"I took on Adam's case as it was a big challenge and because he would have been hanged if I didn't help him." – Shafee, Adam's defence lawyer, The Star
He pleaded with the Court that Adam was not of sound mind, so in the end, he was sent to Tanjung Rambutan for 10 years. "He turned to drugs and even after he was released, he could not stop the habit because he depended on it to overcome his mental stress," Hawa explained. As a result, he's been arrested twice for drug possession.
Where is Private Adam today? He's in the Penang prison, FMT reported. So far, he's served two years of his five-year sentence for drugs.
But one thing still doesn't make sense though…
Who started the rumours about this non-existent brother?
The case of Private Adam is so high profile and everyone was sucked into it, reporters and the public alike. One of them is former crime reporter Syahril A. Kadir, who was also influenced by the rumours until he decided to dig deeper. He wrote a book, 'Konfesi Prebet Adam', an interesting tell-all which you can buy for RM30 here or here.
When Syahril first met with Adam to interview him, he could scarcely believe his eyes: "I was not even sure if that was the Adam in question. Back then he was in his 20s, looking beefed up in his army gear. But the man before me was old. He is 53, but he looked 60. He was also scrawny and messy-looking," Syahril said.
In the book, Adam claimed that he first heard of the allegation during a police interrogation that baffled him until now.
"Every time I was interrogated, it was always prefaced with 'I pity you, Adam… it was because of the Agong that you're in this state." – the book quoted Adam
*The late Sultan Iskandar of Johor was the Agong at the time.
Adam didn't identify his interrogators, but claimed that when he finally began nodding to the officers' questions to implicate the royalty, they began theorising that his rampage was an orchestrated conspiracy, and alleged that individuals were behind my action, to divert public attention away from the problems plaguing Malaysian leadership at that time, the book quoted Adam as saying.
"It was as if there was an attempt to create a presumption and plant the idea in Adam's head that his brother was supposedly killed by the then Sultan of Johor. The person or people who tried to put this idea in Adam's head knew he already had a problem with his state of mind, so someone took advantage of this." – Shafee, The Star
However, the conspiracy theory was never raised in court by the prosecution or the defence.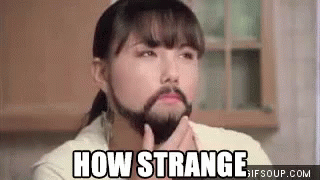 The author Syahril Kadir was also accused of writing the book to clear the name of the late Johor Sultan and of taking bribes. He posted this on Facebook:
Officially, IGP Tan Sri Mohamad Fuzi Harun said no link was ever established between the Adam and the royal family. He also warned the public not to spread fake news about it.
Perhaps Adam Jaafar was just a victim of tragic circumstance
So what really happened? We may never know. But neither should people speculate. After the hooha stirred up by Hawa's press conference, the IGP also said it's time to close the chapter for good. Lots of parties would like it to be over, not least, Adam and his family.
The former Ranger has done his time for the rampage, he has also forgiven his abusers, who were sentenced to prison for what they'd done.
"But for 30 years, people have been saying that. I do not know how to tell everyone. I am not well. Soon I will die. I am counting on you to tell the true story. Write a book and tell my story." – Adam Jaafar said to Syahril, quoted on FMT
Perhaps Adam Jaafar was just a victim of tragic circumstances.