One of the political hot topics that has been brewing for a while now is PAS's so-called "Hudud Law", which has been met with almost equal amounts of support and opposition both from the Rakyat as well as politicians. In fact, there are like three articles about what regular Malaysians think of Hudud on CILISOS alone, which you can read here, here, and here. But on the political end of things, the Hudud Law – championed by PAS leader Hadi Awang – has been cited as a major factor in the breakup of Pakatan Rakyat and the subsequent rebound relationship between PAS and BN.
For a time, the prospect of Hudud Law being implemented in Malaysia seemed more like a what if thought experiment or a sideshow of Malaysian politics rather than anything that would become reality. But in the past year, it seemed that BN, or more specifically UMNO, also seemed keen on the idea since PM Najib has publicly defended Hadi Awang's proposal, and Minister in the Prime Minister's department Azalina Othman fast-tracking the proposal (properly called a "Bill") to make sure it gets discussed in Parliament, apparently at the instruction of PM Najib and DPM Zahid Hamidi:
In my job as minister in charge of parliament, I report to the leader of the majority, who is the prime minister, and I report to the chief whip, who is the deputy PM. So the instructions I got to push it (motion to table Hadi's bill) from No.15 to No.1 would definitely be (from) the leader of the majority and chief whip because that is the procedural requirement for Parliament" – Azalina Othman, as quoted by Free Malaysia Today.
This happened back in June, during the previous Parliament seating, but Hadi Awang instead requested to debate the Bill in the next seating instead, so…
Parliament scheduled Hadi Awang's Hudud Bill for discussion in November 2016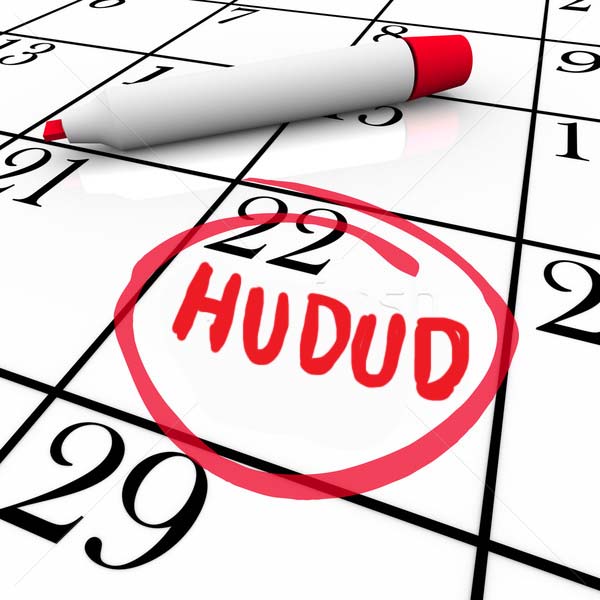 Considering that we've had a few instances where Bills such as the National Security Council Act and the Prevention of Terrorism Act were prematurely tabled and approved without proper time for discussion and debate, the idea of Hudud Law in Malaysia suddenly got a lot more real for many, leading to discussions and statements from politicians, news reports, and of course, CILISOS articles.
Before we go any further though, one very important thing to note is that Hudud "Law" isn't an actual law, but rather a list of punishments that fall under Syariah Law, which is used in Malaysia's Islamic courts. The way the Syariah system in Malaysia works is that each court, along with the laws and punishments that come with it, are set by their individual state governments. But the reason why no state has imposed harsher Hudud punishments (like limb amputation) is because the power of the Islamic courts are limited by Act 355, or the Syariah Court (Criminal Jurisdiction) Act 1965 which limits punishments to a max of three years in prison, 6 strokes of the rotan, and/or a RM5,000 fine.
Many might not be aware that Kelantan actually passed Hudud-like amendments to their Syariah laws earlier this year that include punishments like amputation and whipping. However, they can't actually implement them because of the limitations of Act 355. So what Hadi Awang wants to do is basically to remove these limitations for punishments in Act 355 and follow state Syariah laws instead. The only stipulation is that none of these punishments can result in or involve death. So while the passing of Hadi's Bill doesn't automatically mean that Hudud will be implemented, it leaves the floodgates open for that possibility in the future.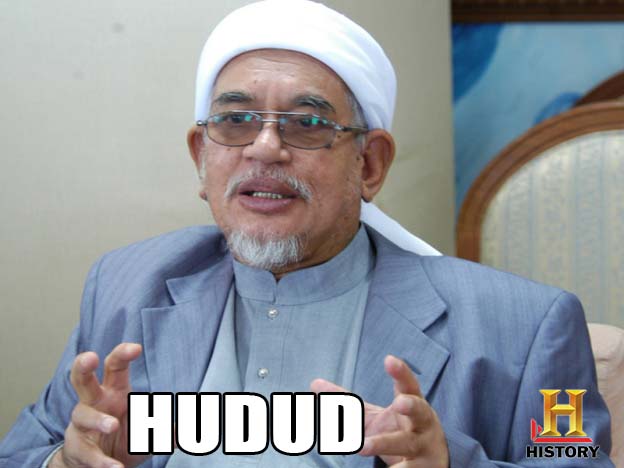 In the days leading up to the Parliamentary seating, it seemed that the sentiment of support for Hadi Awang's Bill was going really strong, with the Perak and Kelantan state Muftis urging all Muslim MPs regardless of political affiliation to support the Bill. The Opposition MPs were of course not keen on the idea despite the prospect of losing votes:
"In Kelana Jaya, the local PAS leaders were respectful and their pro hudud visits to my office were friendly. They were willing to listen to my counter arguments and although they were upset that I would not support them, they were never angry nor threatening. One said he will have no choice but to instruct their 5,000 Kelana Jaya members to switch votes to UMNO in the next GE." – Wong Chen, Kelana Jaya MP, quoted from his Facebook Post.
But as it turns out, the Opposition wasn't alone this time because…
Even BN MPs started opposing it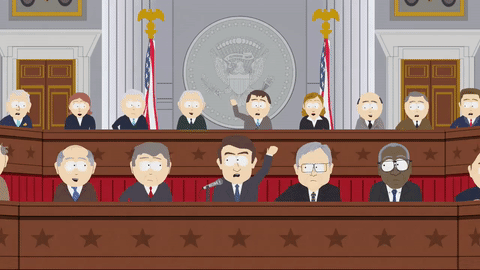 While Opposition MPs have been against the idea of Hudud punishments for a reaaaaally long time (again remember that this was one of the causes of the Pakatan Rakyat breakup); as the reality of the bill being tabled drew closer, even BN component parties started reacting.
MCA and MIC have both spoken up opposing the Bill, with MCA threatening to leave BN if they continued to support it and, quite famously, asking voters to vote BN to give MCA the strength to oppose Hudud. MIC also said that they were opposed to Hudud and asked PM Najib to clarify his statement that Hadi's Bill will not lead to Hudud. Some BN Ministers – namely Liow Tiong Lai (MCA), S. Subramaniam (MIC), and Wee Ka Siong (MCA) – have also threatened to quit their posts if Hudud was introduced.
"There's no point for me to stay on any more, you know. I have to be very firm on this. In principle, I cannot accept this unconstitutional act." – Liow Tiong Lai, as quoted by the Straits Times.
However, the strongest voice of dissent came from East Malaysia. In Sarawak all four of BN component parties were united against it with Chief Minister Adenan Satem telling all 25 of the state's MPs to vote against the Bill and saying that he would not let Hudud into Sarawak. Sentiments were also similar in Sabah, with Joseph Kurup (Sabah MP and minister in charge of national unity in the Prime Minister's Department) warning the government that the passing of Hadi's Bill may cause Sabah and Sarawak to demand secession from Malaysia for violating the Malaysia Agreement.
This brings us to the current(ish) timeline because, as MPs gathered in Parliament for the last meeting of 2016, none of them had any inkling of the surprise that was in store because…
On the morning of November 22nd 2016, Zahid Hamidi calls all Muslim MPs for a special meeting on the Hudud Bill
It's an overcast day in Parliament. At around 11.30 am, I learnt that Zahid Hamidi has written a letter to all Muslim MPs inviting them to a special briefing on the hudud 355 bill at 5 pm.

This is the strongest indicator that the infamous hudud bill will more likely than not, see the light of day either tomorrow or Thursday. – Wong Chen, quoted from his Facebook Post.
As MPs were making their way into parliament that morning, they were met with news that Home Minister Zahid Hamidi had sent out a letter inviting all Muslim MPs from both the BN and Opposition parties to a special briefing of Hadi Awang's proposal at 5pm that same evening.
It seemed to be a very last-minute decision which even caught MPs from BN off-guard:
"I just bumped into Joseph Kurup in the lift heading up. He was there to meet several MCA leaders. This may be a last attempt by some BN members to stop the 5pm meeting. The urgency suggests that BN component parties may not have been consulted about this." – Kelana Jaya MP Wong Chen, as quoted from Facebook.
At the time, it seemed like a possible attempt to sway Muslim MPs into supporting the Bill, so as the doors to the meeting room closed, many were left wondering if this was the day Hadi Awang would see his dreams of getting Hudud passed.
And it turned out to be a sad day………………… for Hadi Awang.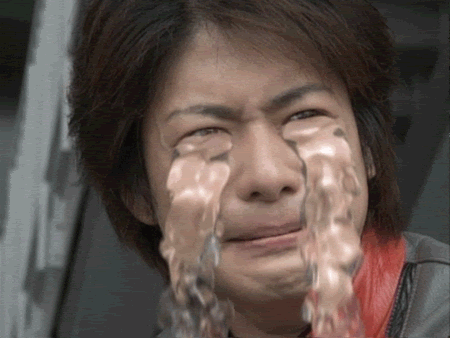 As the first news of the outcome of the discussion reached the rest of the MPs later that night, many were surprised to find out that not only was Hadi Awang's presentation of his Bill pushed down the order of discussion ladder from #9 to #15, but that Hadi Awang was going to withdraw to his Bill in order to make changes to it!
We don't know for sure what transpired within the closed doors of the meeting, but it seemed that it was called in an attempt (at least by Zahid Hamidi) to diffuse the situation. We asked Wong Chen for a clarification and he told us:
"I think Zahid's political instincts kicked in, so he called for the meeting. I don't think it was planned in advance, as only a few hours of notice was given to the Muslim MPs for the meeting." – Wong Chen, in email interview with CILISOS.
We were also curious to know what the general sentiment was like within the meeting, and Wong Chen says:
"BN was split, UMNO was supportive but the rest of BN were against it. Amanah and PKR were against it all the way.

[Sabah and Sarawak played] major role, in particular Sarawak CM Adenan. They held their ground and UMNO had no choice and relented. UMNO could not afford to lose power (if Sabah and Sarawak switch to Pakatan) and as such forced Hadi to retract and amend his original bill." -Wong Chen, in email interview with CILISOS.
But ultimately, there was (in Wong Chen's opinion) only one thing that could have changed Hadi's mind:
"… only UMNO could have changed Hadi's mind. You have to ask UMNO how they managed to convince Hadi to withdraw his original version."-Wong Chen, in email interview with CILISOS.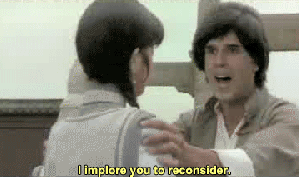 But with that all being said and done, the last question remaining is… What's gonna happen to Hadi Awang's Hudud Bill?
The chronicles of Hadi's Hudud saga has been postponed thanks to…..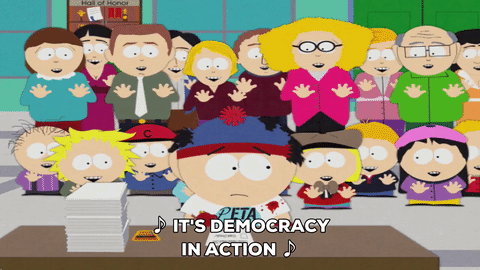 On the morning of November 24th 2016, MPs were greeted with copies of Hadi Awang's amended Bill as they made their way into the Dewan Rakyat. Instead of the original proposal to remove the punishment limitations of a max of three years in prison, 6 strokes of the rotan, and/or a RM5,000 fine, Hadi's new proposal now wants to change that limit to a max of 30 years in prison, 100 strokes of the rotan, and/or a RM100,000 fine, which a whole lot milder than what he originally intended.
At about 20 minutes past noon, Hadi was given the chance to finally present his Bill in Parliament. He spoke for two minutes and returned to his seat with no offer to debate the Bill. Hadi Awang's (new) Hudud Bill is now further postponed to March 2017, and Zahid Hamidi has suggested that a Parliamentary Select Committee be set up to further study the amendments.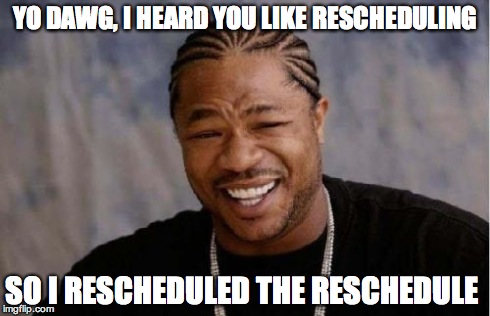 So while the Hudud issue has been temporarily averted for now, the story is still yet to be continued. However, regardless of how you lean on the whole "hudud" issue, it's be pretty hard to argue that this whole episode is a really good case study on how democracy can work to best represent the needs of the country:
"Many of you may not realise the immense lobbying and political pressure that was going on leading up to yesterday [Hadi's Bill amendment]." – Wong Chen, as quoted from his Facebook post.
Despite the impression that Parliament is a "rubber stamp" for the government to pass laws – our MPs hold the power to veto laws that they disagree with even if it contradicts the direction of their chosen party. But the question now is whether or not this opposition to Hadi's Bill will still hold strong when the next Parliament seating comes around, and whether or not our MPs will be able to band together to object to other laws that they disagree with in the future  🙂