[UPDATE: 14/1/19] Even with the change of gomen, we found out that cash handouts are still given especially with the Cameron Highlands by-election coming up. If you've read this article, you can skip to the fifth point where the update is buttttt if you haven't then watchu waiting for la?
UMNO Senator Shahanim Mohamad Yusoff was caught handing out money to people on a bus during the UMNO general assembly, on 11 Dec 2015! We initially came across this news on Sarawak Report's Facebook post.
Instead of doing some damage control, like someone might if they got caught with their hands in a cookie jar, Shahanim defended herself, saying she was just "sharing her fortune with the less fortunate". In fact, she felt insulted over how people reacted to her charity. Here's her post:
But however you tai chi it also – charity or whatever the motivation, it's still a cash handout la, in plain words. Have there been other cases of Malaysian politicians kena tangkap handing out money to the rakyat? We looked around for some examples, but we'll only be talking about small cash handouts to the general rakyat for now, not those huge, money-for-contracts cases.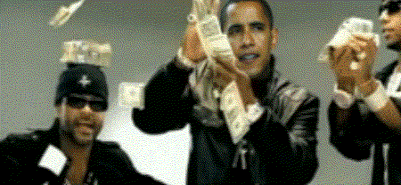 So here are 5…
1. MCA & Umno were FIGHTING to give away money (2013)
STATUS: Confem happened. Summore got their quotes.
This happened on 19 Jan 2013, where MCA accused Umno Division Chief Shafie Abdullah of monopolising RM100 cash handouts to parents of the schools in Keramat, KL.
Anyway, this was what happened… the KL Education Department invited 2 reps – Shafie AND the Wangsa Maju MCA Division Chief – to hand out the cash for school aid. However, Keramat Education Officer Tajudin Mohamad Mor instructed all school headmasters to invite ONLY Shafie, to hand out the money. Jeng, jeng, jeng!
In the ensuing argument, Eddie Heng the MCA Education Bureau Chief, dropped another bomb:
"Look at the Batu parliamentary constituency. The distribution there is done properly. Financial aid to parents in national schools is being presented by Umno representatives, while Gerakan representative Dominic Lau is presenting the aid to parents in Chinese and Tamil schools." – Eddie Heng on Malaysiakini
So they admitted to it. And then they admitted Batu candidates do it too. Memang kantoi!
2. Sabah & Sarawak has to vote 'correctly' to get cash handouts (recent and ongoing)
STATUS: This isn't even an open secret, it's completely out in the OPEN already.
CILISOS has written a few articles on East Malaysia before, including one where we talked about how people rely on cash handouts by the government because they are so poor. Aside from cash, they get aid in the form of tangible things like fertilizer subsidies, repairing a bridge, a kindergarten, fishing nets, etc.
Ok, so maybe you're thinking what's wrong with giving them a bridge or kindergarten coz those are sort of infrastructure, right? But what about fishing nets? That's more of a favour than providing them a public service. More importantly, we've heard reports of politicians threatening to withdraw services if people don't vote for them!
We found an article on The Malay Mail Online with the title: 'Borneo still BN's as cash handouts resonate more than corruption'. Wahh, see the irony in those words? Basically, it talked about how average Sabahans and Sarawakians are more concerned about being able to put food on their table, rather than macro issues like 1MDB or the failing economy, according to political scientist Dr. Faisal Hazis.
3. Kapitans are elected to handle handouts in Chinese communities (2011)
STATUS: The reporter only spoke to 1 rep who admitted the gomen gave money to rural voters. Would have been nice to get more voices in, but we understand the fear this rep must have felt.
We found this investigative news report written in 2011 and published on Malaysiakini. The writer also published it on his own site which you can check out here. Speaking to a 'kapitan' (an official Chinese community leader appointed by the state government), the writer discovered just how money politics was so effective in the rural areas.
"For instance, the BN candidate here had promised to give RM500 to every family in exchange for their support. We (kapitan) will pass the word to every family that we oversee," the guy told the reporter. He refused to be named because he was afraid of any reprisals by the government.
On top of the RM500, voters could claim RM60 as transport fee. "If the candidate does not fulfil the promise, I'm afraid the voters will not vote for him. In the last few days, they've been asking me about the money," he added.
4. Housewife who got RM100 from a very helpful Gerakan candidate (2014)
STATUS: Here we have the word of a housewife who gave her actual name and even specified the amount she received.
In Taman Cicely, Perak, lives the second largest group of Indian voters (1,255 people, who are mostly educated). The Malay Mail Online found a 43-year-old housewife Chandra Subramaniam, who was willing to share her experience of getting handouts, which to her was very helpful, especially since her husband had just passed away then.
"He gives all sorts of aid," she told the publication about Gerakan President Datuk Mah Siew Keong who contested there. She specified that BN had given her RM100 in cash. After a BN ceramah that week in May 2014, hampers with basic food items, like flour, sugar, and milk powder, were handed out to the majority Indian crowd.
5. Thousands of citizens whose votes are worth RM20 (2012)
STATUS: There's definitely been more than 1 witness in this particular incident of cash handouts.
Thousands of Indian residents in Kapar, Selangor reported that they got RM20 from MIC in 2012. One eyewitness who was a technician in his early 20s confirmed that envelopes with RM20 notes were handed out to people pre-registered for the event with a photocopy of their MyKad, as their names were read off a list.
In turn, MIC's Kapar division denied it was a vote-buying exercise, insisting the money was meant for branch members only. Since it was held in a public space, somehow non-members also got a piece of the pie. "We can't just say 'Don't take it'," an MIC rep defended. He added that the same kind of events were being carried out throughout Malaysia… err, that's all but admitting to it already ain't it?
On a similar note, an orang asli voter from Cameron Highlands said he was paid RM20 for his vote by MIC President Palanivel. RM20 was just an advance – but the guy Norman Kong, was promised another RM80 if he could bring more flers to vote BN. To make things worse, Norman testified at Bersih's People's Tribunal that Palanivel threatened to end all free hospital services and education programs for the community if didn't vote for them.
[UPDATE] But things didn't really change after Pakatan took over. Over the weekend, some photos like Ahmad Maslan's strawberry fried rice and a lady wearing a Pakatan t-shirt giving out money to orang asli were circulated all over social media.
According to DAP supremo, Lim Kit Siang, the lady was a volunteer who was placed in charge of the orang asli motorcyclists. We actually mentioned that things didn't change cos the orang asli were given RM20 petrol reimbursement. However, Harapan denied this allegation and clarified that this would be declared to the Election Commission as part of the coalition's campaign expenses. [END OF UPDATE]
Woi, BR1M is also a cash handout larr!
In fact, BR1M's not even a secret. It's out-in-the-open government aid! To refresh your memory, BR1M was launched in 2012 by PM Najib Razak to help poor Malaysians. RM500 was given to households with an income of less than RM3,000 a month. Since then, BR1M has been handed out every year.
But now, the federal government is considering changing direct cash handouts to stop people from spending on unnecessary luxury items – maybe change it to a food stamp system like the US. So, the rakyat not happy coz they said cannot pay utility or medical bills. You see lar, this is what happens when people become too reliant on cash handouts!
In fact, analyst and Director of Merdeka Center Ibrahim Suffian said handouts is pretty much one of the very few reasons left why Malays still support BN.
Yes, we know it looks like the BN government is generous and they care and all that stuff. But is this good for us in the long run? If the system is such that Malaysians depend on small ang pows to get them through the year, then we have a serious problem here.
"I prefer the government facilitate the rakyat to be more productive. Teach them how to fish, don't just feed them the fish." – Tan Sri Abdul Kadir, former Umno veteran on Free Malaysia Today
So you mean the Opposition doesn't give cash handouts?
Actually DAP-led Penang gives cash out too. So turns out, Penang gives senior citizens an annual payment of RM100. Secondly, they have a Golden Child program, where babies born from Jan 1, 2011 were given RM200 one-off. Thirdly, they have the Golden Student program, where Standard 1 & 4 and Form 1 & 4 students are given RM100 annually. For more things click to read here.
On this, MCA accused the Opposition of double standards! Hmm, well ugaiz be the judge of this as to the difference. But as for things like duit minyak to attend ceramah, there've been no reports that the Oppositions does it la. If you have any experience to share when you attended their ceramahs, let us know in the comments.
Anyways, why is Penang giving cash handouts too? As DAP explained, these are what they call 'anti-graft dividends'. Since they took over, Penang has a SURPLUS budget for the past 4 years, plus they always get good reports from the Auditor General's Report. So this surplus money is their way of returning it to Penangites.
Actually governments give cash handouts in other countries as well
A quick search on Google showed that Hong Kong, Macau, India and Iran did it (prolly many, many more countries too). Shockingly, Hong Kong handed out HKD6,000 (RM3,300 in today's equivalent) ALL adults and above in 2011…to diffuse public discontent with economic policy and poor governance!!! That was a one-off thing.
Then we specifically searched if the US and Singapore did it. Turns out in the US, some politicians have paid from as low as US$10 to US$100 and 1 candidate even used US$2 half-pints of vodka to get votes, WTH! Meanwhile in Singapore, in 2006, PM Lee Hsien Loong implemented a S$2.6 billion Progress Package (for topping up more money into their social security savings plan, workfare bonuses, and bonuses for national servicemen), which Opposition politicians touted as vote-buying.
Haiyo, when it comes to money in politics, memang ada drama and ethics become cloudy. In the end, there's at least one guy we know who's totally shameless about it, but he's not a Malaysian politician…and he doesn't even try to call it 'charity'…. DONALD TRUMP! (who's currently running for President of the US!!)
"I give to many people, I give to everybody, when they call I give, and you know what? When I need something from them, two years, three years later, I call, they are there for me." – Donald Trump, itsamoneything.com