Bad news! One of the world's top oil and gas supermajor is LEAVING Malaysia. 🙁 Shell confirmed on 9 April that its IT unit in Cyberjaya is moving to Bangalore, according to Sim Wie Boon's report on The Rakyat Post. Lo said the move to Bangalore is not due to the falling ringgit value or oil prices but the decision made several years ago is rather due to the environment and ease to do business from a global perspective.
HAH! Make fun of Bangladesh summore la.
You mean Bangalore isn't in Bangladesh??? Stupid CILISOS! But they're not the only guys taking the brains of their operation away from Malaysia…
MyTeksi is going to Singapore to open an R&D centre, reported Digital News Asia.
"It was the logical choice for us when we first started planning this R&D centre – the conducive business environment and strong existing infrastructure is ideal for us to build and develop a global pool of talent," – MyTeksi Group CEO and founder Anthony Tan.
But why is Shell's IT service, which started and operated in Cyberjaya for over 13 years, and MyTeksi, an originally Malaysian business, moving out? Are there signs that Malaysia is not optimal for business as before? Let's take a look at things we might be able to do to get some of it back.
1. Fill the skill gap and plug the brain drain
Even with plenty of job vacancies to go around, 62% of companies in Malaysia still can't find employees with the right skills or good English language proficiency, World Bank reported. Nearly half of the managers surveyed, rated employees' IT skills as 'poor' or 'very poor'. So that kinda leaves Malaysia with almost HALF our graduates either jobless or stuck in mismatched fields…. and India (a country with higher IT skills) with a Shell contract!
But Malaysia can't be that bad, right? We have talented people! We just have a brain drain problem. While we're aspiring to become a high-income nation by 2020, 64% of Malaysians are filling high-skill jobs overseas. But you know what makes us even more sakit hati? 15% of them are OVERQUALIFIED for their jobs!
Guess where their top destination is……….Singapore! Because of this, our annual net wages, compared to Singapore and other countries, are lower.
On top of annual net wages, Malaysia has poorer infrastructure compared to Singapore, so…
2. Make our infrastructure BETTER
On studies done by World Bank, Forbes, World Economic Forum, and others, Singapore's economic rankings are pretty hard to beat. Sorry to compare. Promise last time.
The biggest areas of differences in business infrastructure point to the process of setting up a company, taxes, employing workers and cross-border trading. For example, in Singapore, it takes only 1 day and 2 steps to form a company, while in Malaysia, it takes 11 days and 9 steps.
3. Make GST a bit clearer can?
At this point, it isn't even just consumers confused with GST. Even businesses don't know whether costs are going up or down. Unfortunately, this sort of uncertainty makes it difficult for businesses to judge profits – and if you can't judge profits, how to do business!?
Oh PS: Take the CILISOS iProperty Naikwatch Survey 2015 to track GST affecting spending patterns. #kthxbai
Fortunately, RHB Research expects the dust to settle within 6 to 9 months after the rakyat grows accustomed to GST. In theory, GST's multi-stage nature is supposed to allow Customs to aggregate pricing more accurately than before, in order to deter unscrupulous businesses, but even government units are conflicted about some of the implementations – to charge or not to charge. Speaking of which…
4. Stop with all the political complications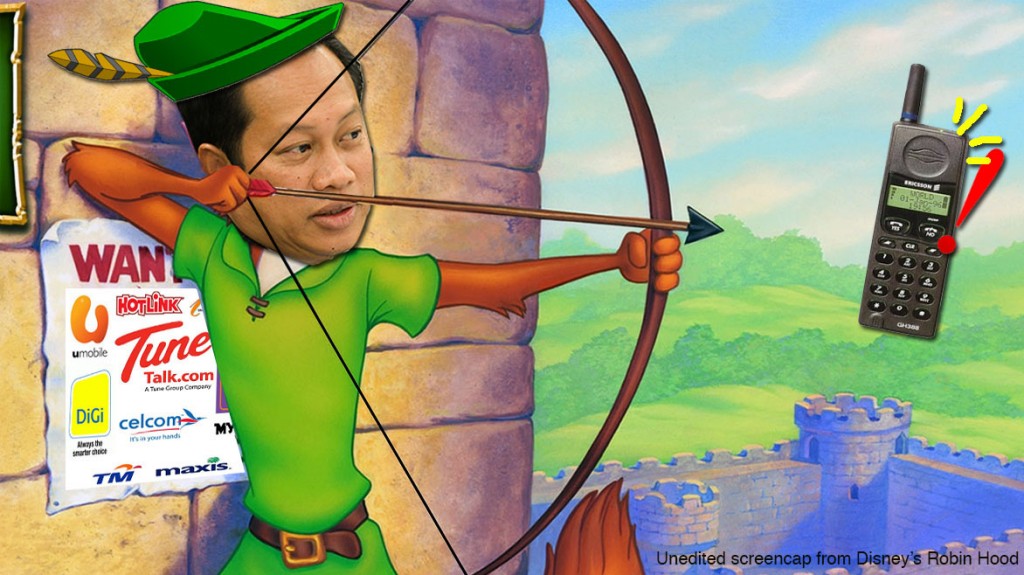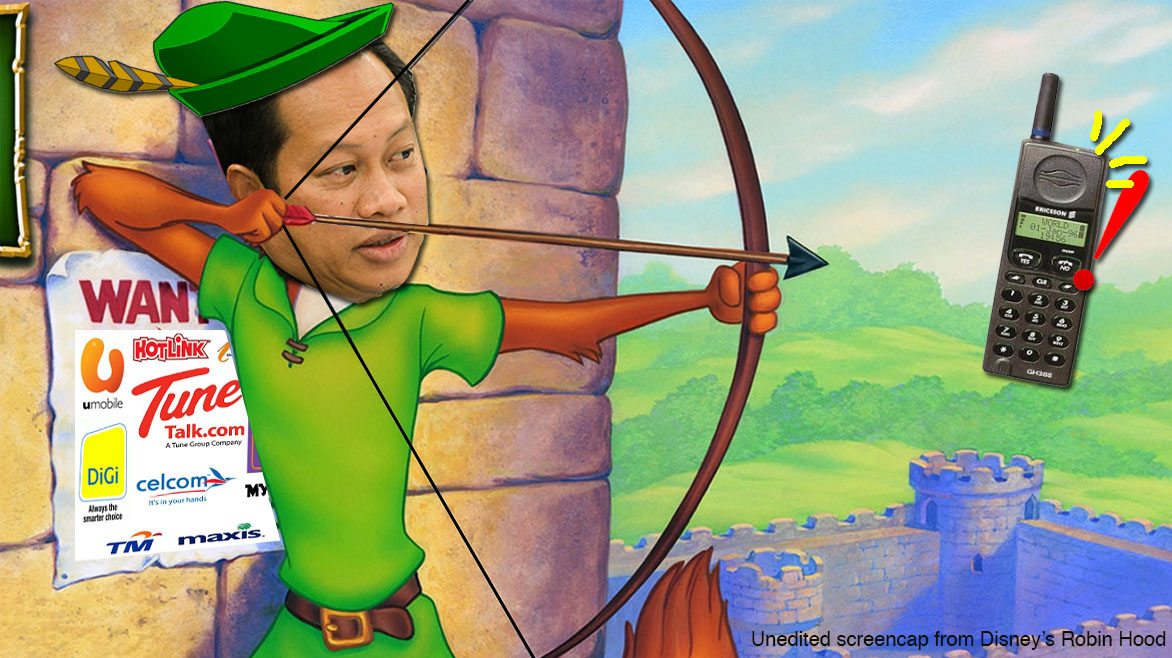 Recently our Deputy Finance Minister Datuk Ahmad Maslan told telcos he would haul them to court if they didn't remove GST on prepaid top-up. But some reliable sources including MCMC itself that before GST, they all had a sit-down with MCMC and Customs…as far as the telcos understood it, it's ILLEGAL if they don't charge it. Even up till now, different news outlets report different outcomes for GST on prepaid.
Before that, it was Cadbury that had confused consumers, when Jakim supposedly found pork DNA in its chocolates. Needless to say, it affected poor Cadbury's sales hugely. Even Indonesia and Saudi Arabia tested their stocks of Cadbury chocolates after the fiasco in Malaysia. After all that hooha, Cadbury was re-certified halal. Poor Cadbury!
We kept track of the times the authorities clamped down on random businesses – they include a banana leaf restaurant, a book store, a hotel pub, kek lapis businesses… and a t-shirt shop that keeps getting raided (authorities called UrbanTee a sex shop.. OMG)!
With all this controversy, how to do business!?
5. Remove mandatory Bumiputera quota
So what is this quota and where did it come from?
The quota sets a rule that 30% of business ownership is to be held by bumiputeras. It was put in place under the New Economic Policy (NEP), which stemmed from the May 13 Racial Riots (caused by a sharp division of wealth between the Bumis and non-Bumis). No one really knows how they came to the figure of 30%, but someone said that an economic body, set up to study the wealth problem just tossed around some numbers.
One of the CILISOS team-members can relate: his dad was moved overseas, just so that he can be promoted a few times before being brought back here, because of the quota.  We know that the special position of Bumis are safeguarded under Article 153 of the Constitution and as every loyal Malaysian knows, the Constitution is supreme. However, perhaps the quota isn't actually making them better?
"In 2006, Singapore Straits Times journalist Mafoot Simon did a study that revealed for the first time that – against popular belief – the Indian and Malay minority races have done better than the majority Chinese population in Singapore, in terms of proportional population mix, educational attainment, and increase in monthly household incomes." – Malaysiakini
What do the Bumis themselves think of it? Hussein Hamid, a Malay current affairs blogger based in Australia, has this to say:
"Being a bumiputera is an embarrassment to anyone today because it denotes an unfairness within a society that tells you that birth, race and religion entitles you to being someone else other than what you are not – a first amongst equal. Today privileges of birth no longer hold any sway over civilized societies – be you a Sultan or the son of a Prime Minister. Everything that you want to be must be earned through hard work and decent labor." – Hussein Hamid, on his blog
In fact, even our PM agrees with this (!). In 2011, he actually made a statement saying that Bumi quotas would eventually have to end.
LUCKILY – Ringgit dropping, so cheaper to do business here!
GOOD NEWS FINALLY! As you know, our ringgit is now the worst performing currencies in ASIA…. WOOHOO! JUALAN MURAH YO! The net effect of that is that it's now cheaper for other countries to do business in Malaysia!
"Investors will be more encouraged to purchase from Malaysia – manufacturing, property, setting up an overseas business," said FXTM Chief Market Analyst Jameel Ahmad.
And hey, whaddaya know, we got a customer here: oil and gas rigging equipment supplier KTL Global is relocating the bulk of its Singapore operations to Johor because we're price competitive! We even found out from this economic comparison that Malaysia might be cheaper than China!
BUT is this the direction we want to take? Do we want to compete on price – or should we offer high value products and services? In Mahathir's Vision 2020, he envisioned Malaysia becoming a K-based economy (K is short for Knowledge yo) and achieving high-income status.
Unfortunately, according to TIME Magazine, we're stuck in the middle-income trap. We can neither offer the cheapest labour, compared to places like India, Sri Lanka, Pakistan and Vietnam, and other countries have leapt past us in technology advancement and skilled sectors. So maybe we shouldn't care so much about SHELL leaving Malaysia, but MyTeksi searching for talent overseas? That's one of our own brands looking elsewhere for good people. Aiyo.
"Najib realizes that excessive government interference in the economy is dampening investor sentiment and holding back Malaysian industry. (Malaysia) relies much more on foreign investment to drive industrialization. That's not a bad thing – multinational companies provide an instant shot of capital, jobs, expertise and technology into a poor country. MNCs, however, aren't going to develop Malaysian products; that has to take place in the labs and offices of Malaysia's private businesses. But those businessmen have been content to squeeze profits from serving MNCs and maintaining their original, assembly-based business models " – "Escaping the Middle Income Trap, August 2010, TIME magazine
In other words… JUALAN MURAH might be good for now, but it shouldn't last forever la.