As peeps celebrated Raya last week, rights lawyer and former director of Lawyers For Liberty Latheefa Koya was appointed as the head of MACC. While some people think that she's fit for the role, there are also some concerns over the nature of her appointment. That's a story for another day.
What we wanted to talk about is that Latheefa is part of a whole slew of former activists who are suddenly thrust into the things they were originally protesting, as Latheefa did to the MACC way back in 2012 during the NFC case.
We spoke to some of them about the change between protesting something, and then being put in charge to change it. Here's what we found.
1. Zoe Randhawa: BERSIH activist > EC council member
Zoe Randhawa grabbed the opportunity to join Bersih when it had a job vacancy in 2014. She was instrumental in asking for people to lodge objections for the electoral roll, as well as helping organise those massive rallies. Ironically, there's a famous picture of her holding up a placard asking the EC to resign, shortly after GE14. Heh.
Then, in February this year, the former Bersih advocacy and education coordinator was among the 5 new members to be appointed to the EC, replacing the same group of guys she and the Bersih 2.0 gang urged to resign becos of their alleged meddling with the GE14 process. She even sued EC back in 2017 but had to withdraw the lawsuit after EC agreed to have a local inquiry proceeding.
"When I was an activist, I had my colleagues arrested, was questioned by police, and when I visited the EC office, it was on lockdown and surrounded by RELA. Things are slightly different now." – Zoe told CILISOS about what it's like.
Apart from her experience working in media, her experience in Bersih and her elections-related knowledge probably would have given her an edge as an EC member (or "Ahli SPR").
2. Maria Chin Abdullah
Actually the first to make the jump was arguably Maria Chin Abdullah, who resigned from her Bersih chairman position BEFORE GE14, to contest as an independent candidate.  And thanks to the "bigger than expected victory margin" for the Petaling Jaya (PJ) seat, Maria is now the PJ Member of Parliament.
As an MP her job is to look after the public's interests, particularly in the PJ area. In this light, her work at BERSIH, and as one of the founding members of AWAM (All Women's Action Society Malaysia) and Empower (an NGO encouraging the participation of women in politics and activism) puts her in good stead.
Also, since it's an MP seat, okla can be PKR member no problemo.
3. Shahrul Aman [UPDATE]
Maria was not the only one who resigned as Bersih's chairman to join politics. Last October, Shahrul Aman quit as Bersih's acting chairman to a job that might be seen as even more challenging – as Education Minister Maszlee Malik's press secretary. He had his first trial last December, when he lent his voice as Maszlee's press secretary to say that Maszlee was misquoted over the inclusion of the 1MDB scandal in History.
Before his days as acting chairman and deputy chairman in Bersih, since 2010, he's been an active member of a Muslim NGO called Pertubuhan Ikram Malaysia, which places him well in terms of buy-in from both conservatives and liberals.
Update from Shahrul himself: He's no longer working in the Education Ministry and has gone back to NGO work with IKRAM.
4. Azmi Sharom
Some of you would be wondering why Azmi Sharom seems so familiar. It's probably becos we've written about him a few years ago when he became the first academician to ever be charged with sedition in Malaysia because of a comment he made to the Malay Mail for a 14 August 2014 article about the Khalid Ibrahim drama.
"You don't want a repeat of that, where a secret meeting took place." – the statement that got the former pony-tailed Universiti Malaya law lecturer into trouble.
Despite his UM profile saying that he specialises in the knowledge of environmental law and conflict of laws (and not mentioning anything about his knowledge on elections or its laws), he has written several election-related issues on his blog Brave New World and was also an influential player in the Bersih 5 rally in 2016. Additionally, his blog posts, which are also featured in The Star, show how passionate he is about democracy (and even some of his criticisms of both PH and BN).
These probably led to the shock call from the EC for the popular professor…landing with the role of deputy chairman.
5. Mandeep Singh Karpall
Wahlau. Sometimes we wonder who's left at BERSIH wei.  Of course, we feel for them la. Bersih never had it easy, especially with a raid, arrests, death threats and more death threats. And one of the peeps who always seemed at the center of it, was Mandeep Singh, who has been arrested (by our count) three times.
UPDATE: Mandeep has corrected us to report that he was arrested FIVE TIMES (TangkapNajib, Bersih5, UPSI and twice for KitaLawan)
Poetically, in most of the pictures of him being arrested was Gobind Singh, who often defended BERSIH's team. Today, it's a different relationship since Gobind has gone from human rights lawyer to our new Multimedia and Communications Minister Gobind Singh. And Mandeep is now his special functions officer.
At the least, expect Mandeep to be a little less vocal these days, although you can trust that he isn't just there to make up the numbers. Before his appointment, he was also known to be pretty vocal about political issues. Like the time he wrote an article criticising Pakatan Rakyat (and Maria said she wouldn't fire him for that). Or the time he suggested in a talk show that voters should campaign against Dr M instead of spoiling votes. Today, the reality of actually being the change rather than asking for it is dawning on him.
"Honestly, when I first join the government, I thought that things can be changed overnight. But, the reality is, regime change is not the same as a system change. Nevertheless, for me, its a opportunity to bring Malaysia where it should be!" – Mandeep Singh to CILISOS
That system change did prove itself recently, when Mandeep was almost deported from Sarawak as a Minister's officer, because his Sarawak travel ban from his arrest in 2016 still applies today. Thankfully he was given a 3-day pass.
6. Art Harun: Anti-ISA Lawyer > Election Commission Chairman
Azhar Azizan Harun, a.k.a. Art Harun, became the Election Commission chairman last September, making him the first chairman to be appointed from outside the civil service.
"The inside has something to learn from the outside. And vice versa. My task is to make both ends meet. In the most practical and effective way." – Art Harun told CILISOS.
Before this, he was a lawyer who worked in several famous law firms. But you probably saw him when he was telling people how to overthrow the government (!)… legally, of course.
Aside from being outspoken, he's known for having an in-depth knowledge of constitutional law, including the election process and its laws. Politically, he's represented candidates from both sides of the political spectrum (including BN's Teh Kim Poo in 2004 and PKR's Zaid Ibrahim in 2010) in election petitions.
In fact, he's actually inviting Malaysians to fire him
"I will let 30 million Malaysians to judge me and SPR. And if the majority is not happy with me or SPR under me, pls tell the MPs to vote against me in the Parliament. I will resign without condition if there is such a vote. That's my solemn promise." – Art Harun, 25 Jan 2019, The Star
Does appointing activists to government roles work?
Overall, these ex-activists were appropriately appointed to their respective govt roles. And such appointments is not limited to Malaysia Baru, as there have been several other figures who went from activism to politics, like Bernie Sanders, Nelson Mandela and Mahatma Gandhi, or closer to home, Ibrahim Ali and Anwar Ibrahim!
The good thing about having ex-activists on board is that they're probably a bit more in touch with the rakyat's needs compared to seasoned politicians. For this same reason, they do tend to get their fair share of public support as well. However, as mentioned by a few of the interviewees for this article, protesting something isn't quite the same as fixing it.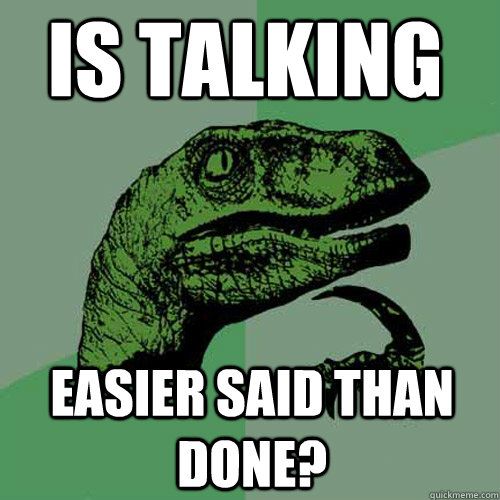 "Activists often make bold, defiant and resounding cases for the change that a politician may support but lacks the power to implement. While history is full of examples of activists who became mayors, holding an elected position requires a willingness to engage in a range of compromises, power-sharing, deal-making, quid pro quo efforts with a cross section of interests — often in conflict with each other." – quoted from an article on The New York Times.
Such difficulties could explain why it might be taking longer than some expect to see changes in Malaysia Baru. But these newly elected officials remain optimistic in fulfilling their roles. Here's a quote from Zoe that reflects her new role.
"When you are an activist, it is important to be demanding the highest standards from those in positions of power. You work with very limited resources, with a limited group of people to struggle day in, day out with little chance of success.

Now, there is a huge sense of responsibility to make sure I meet these high standards that I demanded for so many years. There is also added pressure to make sure the reforms we implement are really the best steps to improving our elections. It can be slow and frustrating at times, but I'm far more optimistic about the work I'm doing and have been so impressed by the dedication and expertise of the EC staff. " – Zoe Randhawa to CILISOS.
Co-written by Dhanhyaa & Chak