Haven't you heard? There's a new political party in town and it's called MUDA. It was formed by Syed Saddiq and, unlike its name, anyone can register as a member of the party. No, we're not kidding.
"This party will represent all levels of society, regardless of race, religion and age." – Syed Saddiq to The Star.
And with the recent news on how a 60-year-old minister taking up the role of president in a Sarawak youth organisation (OMG WUT?!), we can't help but to imagine that ALL kinds of people in Malaysia would be interested to join MUDA, including these people…
Having said that, we can't help but to wonder if Malaysian youth leaders, particularly those leading the youth wing of political parties, are really… y'know… muda?
So, we scoured the net to look for these leaders and group them based on their age. See, generally youth can be defined as Malaysians aged between 15 and 30. However, most political parties in Malaysia and around the world see youths as those aged between 15 and 35.
Disclaimer: Searching for youth leaders' age isn't really an easy task, especially when they don't really appear in news. So, with our limited research capabilities, we're only using 19 out of 30 youth leaders, whose ages are identified, in this article.
Using these age limits we've come up with three categories. Let's begin with…
1. TUA Uncles and aunties (57 years old and above)
Muda meter: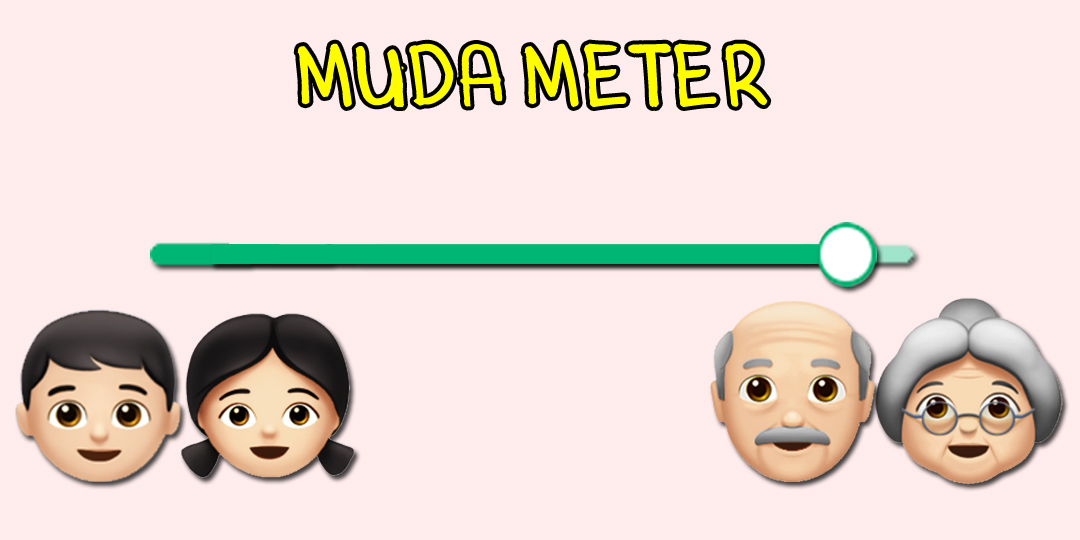 You know these uncles and aunties. Heck, you've seen them before. They use words like YOLO and probably laugh at your OK Boomer jokes just to fit in. But if you've never seen them before, here's a glimpse of what they kinda look like…
One youth leader that belongs to this group is Datuk Haji Abdul Karim Rahman Hamzah (the guy on the right in the pic above), a 60-year-old assemblyman in Sarawak. Recently, he was in the news for taking over the leadership of a youth organisation in Sarawak called the Sarawak United National Youth Organisation (Saberkas).
And, obviously this news caught the attention of netizens, who questioned his eligibility to be a leader to a youth organisation considering his… uhh… age. But Abdul Karim mentioned that leaders like him are needed to shape the future generation of leaders in Sarawak.
"It is a trust and heavy responsibility that must be shouldered because the establishment of Saberkas involves our youths who need guidance from leaders in order for them to become the future generation of leaders." – Abdul Karim, as quoted by Malaysiakini.
Ok la, this youth organisation may not be counted as a political party but the only reason we included him in the list wasn't really because of this organisation. As it turns out, he appears to be the oldest youth leader in our list thanks to his role as Sarawak's Minister of Tourism, Arts, Culture, YOUTH and Sports.
But looking at the bright side, he might be considered as a 'youth' seeing how the senior citizen label is only applicable for those aged above 60. Or maybe cos he's young at heart? :\
2. Macam muda but… (between 36 and 56 years old)
Muda meter: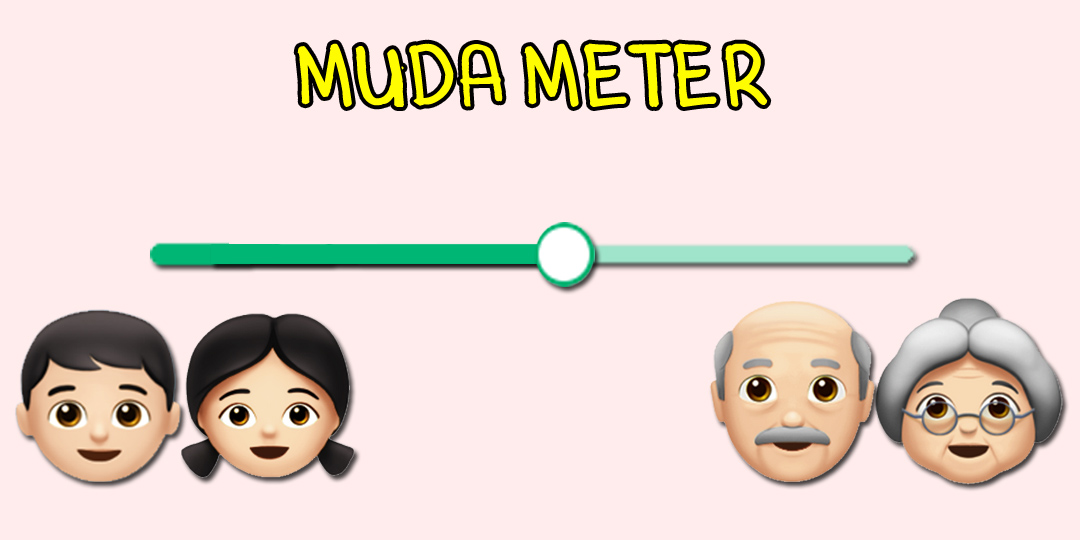 If you're reading this with questions like, 'Am I really a youth or am I in my late youth?' but, at the same time, know that you're definitely NOT a boomer, then you probably belong in this group. But don't worry, maaaaaannnnnnyyyyy Malaysian youth leaders belong here too.
In fact, the current Youth and Sports Minister, Reezal Merican (48) belongs in this category!
And outta 19 youth leaders that we found online, more than half of them belong to this group. Here's a quick rundown of those who made it to this category:
One possible reason as to why many youth leaders belong in this group is because of the age limit set in these youth divisions. Yea, we know what we said in the intro but, as it turns out, the youth wings to some parties like MCA and MIC welcome members who are 40 or even 45 years old!
In addition, it's noteworthy that some of them may have been elected when they were under 35 but are still holding the position till today. For instance, Lee Chuan How was elected as DAP's Youth Chief in 2018 when he was 35. In the same year, Ooi Zhi Yi, who was only 34 then, was elected as Gerakan's Youth Chief.
But don't they have to pass on the positions to someone else once they've turned 35 and above? This is pretty disputable since some parties like PKR actually practice this while some don't seem to be bothered by it.
This may be why there was a case where PKR Youth permanent chairman Muhamad Mizan Adli Mohd Nor and his deputy Mohd Ramly Ahmad were sacked because both of them have exceeded the age limits of the youth wing. 
"In this issue, we want to strengthen the terms enshrined in our constitution, where a youth member must be below 35. So, what we are actually doing is upholding the rules." – Akmal Nasir, PKR Youth Chief, as quoted by The Star.
3. Confirm MUDA (between 15 and 35 years old)
Muda meter: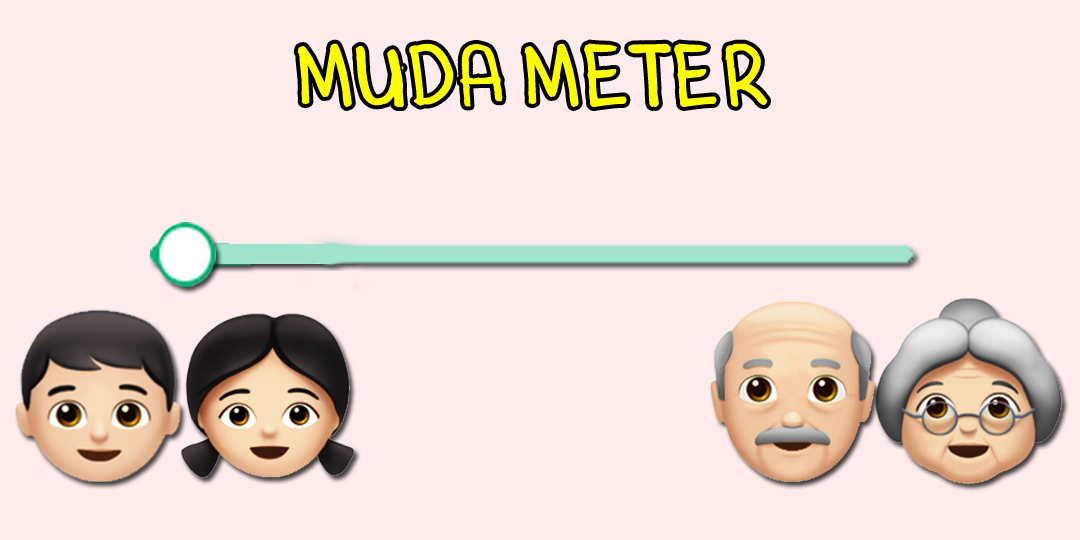 These group of people are passionate about social issues, environment, the govt and almost everything. And they're most likely being labeled as greenhorns by people who are older than them because old people apparently ate more salt than young people consume rice. Or so the saying goes la.
However, only 42% of youth leaders in our list made it to this group. One person you may have already known is Syed Saddiq (27) of MUDA.
Other youth leaders who made it to the muda (not the new political party tho) gang are…
And the youngest youth leader in our list wasn't really Syed Saddiq but Nik Aziz Afiq, a 26-year-old youth chief from PSM.
Ok ok, by now some of you might be thinking why daheck are we so kepoh to do all these? And…
…does age really matter tho??
Assuming you've taken the poll in the intro, does our list reflect your assumption on youth leaders in Malaysia? If you think that most boomers are taking up the position of youth leaders like this…
…then you may not be totally wrong la. But at the end of the day, you might wonder why does age even matter?
Well, it kinda. For one, having too many members who are either old or in their late youths may cause problem to the party's youth division itself.
MCA, for instance, finds this worrisome as most of its youth division members are in their late youth. Once these gais are out, the youth division would only be left with very few members and this was why it had recently reduced the age limit of its youth wing members from 18 to 16. In fact, MCA has recently spoke about recruiting new MCA youth members, so all is not lost for its youth division la.
But the age matters mainly because young voters would vote for youth leaders (duh). In the last General Election, 41% of Malaysian voters are youngsters aged between 21 and 39. And guess who they mostly vote for? Harapan, PAS and Syed Saddiq.
When it comes to politics, it may be important for all parts of society to feel included, which is why it's common to see news about the importance of youth representation in the Parliament. In fact, back in 2016 when Khairy Jamaluddin was the Youth Minister, he had urged youth to participate in politics tho he acknowledged that most youths then weren't that interested in the said field.
"Young people, aged 18 to 30, now make up 25 per cent of the world's population of 1.8 billion, the highest ever recorded. Now if we include those up to 40 years old, the group grows by almost 10 per cent more than in the 1970s. By this sheer volume, it is the young people that dictate the economy, the markets and future trends." – Khairy, as qouted by Astro Awani.
He also added that it was important for youth to be involved in politics so that the govt could shape better policies for the young people in Malaysia. Call that what you want but with the current situation in the current govt, where only 12% of the Members of Parliaments are youths, it may not be surprising that Malaysia still has issues with the rising rate in youth unemployment or even the average salary of fresh graduates.
So, will this change anytime soon? Well, it's a bit too soon to tell although Syed Saddiq's party seem pretty promising as of now. Some people believe that MUDA could end old-style politics, where young people's voices are oftentimes unheard but, at the time of writing, only time will tell if this is ever gonna happen.