[Update 12 Oct 2016]: Singapore has just shut down another Swiss bank! Yeap, after shutting down the 143 year old BSI bank in May, they have now shut down the 50 year old Falcon Private Bank for alleged money laundering activities involving 1MDB. Aside from that, 2 other banks were fined as well.
Still, unlike BSI, Falcon Private Bank has not suffered the same fate in Switzerland. But they have been ordered by the Swiss Financial Market Supervisory Authority (FINMA) to surrender 2.5 million Swiss francs (RM10.6 million) in what was reported to be illegal profits.
But still, for Singapore to shut down 2 banks within a year after not doing so for 32 years indicates that Singapore is keen to get to the bottom of this, meaning there's probably still more to unfold in this story, so stay tuned….
———————————————–
It's been a while since CILISOS' last 1MDB article. After a slew of news last year, it seemed as if the company had managed to calm things down a bit. But while they may have been able to quieten things down, their actions may have already caused ripples across the financial world.
Note that the headline above mentions both Singapore and Switzerland. The fact that those 2 countries are mentioned shouldn't be shocking by itself, because of the police reports made in both Singapore and Switzerland (amongst other countries) by UMNO member Datuk Khairuddin Abu Hassan. In fact, earlier this year, the Swiss were already doing some 1MDB related investigations.
But little did anyone expect that a WHOLE BANK would be shut down because of it! 
Yes, Singapore shut down a Swiss bank because of 1MDB investigations
BSI is a bank that was formed in Lugano, Switzerland about 143 years ago(!). Bloomberg describes them as a bank that offers asset management services (basically managing investments for other people) for private and institutional clients all over the world. Not surprisingly, they have branches all over the world, including 2 in Asia, one in Singapore, and one in Hong Kong.
However, about a week ago the Monetary Authority of Singapore (different kind of MAS) announced that they had told BSI Bank to leave Singapore for "serious breaches of anti-money laundering requirements, poor management oversight of the bank's operations, and gross misconduct by some of the bank's staff."
In other words…
Okay, so they didn't actually state that the reason was 1MDB la, but there seems to be reason to believe so. All will be explained soon, just hang in there.
BSI first entered Singapore as a merchant bank back in 2005, but their stay in Singapore was never really smooth sailing. Prior to this case, MAS (Singapore's one) also found weaknesses in the way they ran their bank in 2011, and 2014, and it was these incidents, plus a more "intrusive" investigation in 2015 that led them to decide to withdraw BSI's status as a merchant bank. (They are the first bank Singapore has kicked out since Jardine Fleming in 1984.)
And in the middle of all these investigations are actually 6 ex-BSI employees.
And while each have their own story, we've decided to look at the two names that have been mentioned the most, Yeo Jiawei and Yak Yew Chee. Mr Yeo faces a total of 9 charges for the "key role he played in facilitating transactions involving scandal-hit state fund 1Malaysia Development Berhad (1MDB)", while Mr Yak is "facing a criminal probe on money laundering charges associated with 1MDB".
So why is BSI bank involved in this again?
In a nutshell, both former employees mentioned earlier have been charged with moving lots of illegal money around (money-laundering) for many people (including 1MDB and Jho Low).
In short, money laundering involves taking a large sum of money, moving it from one company to another, with each move making the money 'cleaner', until finally it reaches its destination. Hence, the word laundering.
To fully understand BSI's involvement in this story, here's a couple of things that led up to BSI getting involved. A lot of this is based on investigations by The Edge.
Between 2009-2011, 1MDB invested USD 1.83 billion into PetroSaudi International (an oil services and production company).
 Out of this USD 1.83 billion, USD 970 million went to Good Star Limited, a company owned by Jho Low between 2009-2011.
Later, out of this USD 970 million, USD 529 million went to the bank account of another company, Abu Dhabi Kuwait Malaysia Investment Corp (ADKMIC), at none other than BSI Singapore. The beneficiary owner of this account? Jho Low once again.
AND THEN THERE'S ARUL KANDA'S MYSTERIOUS UNITS
Aside from this USD 1.83 million, 1MDB CEO Arul Kanda also said that they made an additional USD 1.4 billion from their Petro Saudi investment. Out of this amount, they moved USD 1.103 billion of it to BSI while the rest were sold to another company called Aabar Investments. Eh, but how can you sell money? Well, it turns out that this USD 1.4 billion isn't in cash but in 'units'. What kind of units? Well….
"Nobody in the world knows exactly what these alleged "units" were except perhaps for Arul Kanda himself. Even Husni Hanadzlah (Finance Minister II) was at a loss when asked to explain what these "units" were." – Tony Pua, in an article on MalaysiaKini
But anyway, that means in total, BSI has USD 529 million worth of cash, and USD 1.103 billion worth of units. 
(We admit that we may not have all the figures because honestly there's so many of them out there. So if anyone reading this knows the correct amount of money in BSI or even what the heck the units are, do let us know in the comments. We may even hire you as a freelance writer  😉  )
And you won't believe how dodgy these ex-BSI bankers are
BSI is said to have had business relations with many sovereign wealth funds, including 1MDB. In this case, Mr Yak Yew Chee was the person over at BSI Singapore who handled the 1MDB accounts.
According to the unnamed sources of the Straits Times, Mr Yak was the relationship manager for 1MDB and other 1MDB linked companies. And while his name appeared early February this year, his bank accounts (containing USD 7 million) had already been frozen in September the previous year.
Mr Yak however, was only the first name from BSI to be implicated in the 1MDB scandal. Soon other names entered the picture, including the name Yeo Jiawei. You can read more about how Mr Yeo and Mr Yak's relationship here, but basically Yeo Jiawei was arrested and charged, initially for "receiving benefits from criminal conduct".
However, out of the nine charges we mentioned he's been charged with, it seems only one of them is in relation to 1MDB. His seventh charge was that he signed a letter which helped facilitate the transfer of USD 11.95 million from SRC International (another subsidiary of 1MDB) to Affinity Equity International Partners Ltd, a company owned by a business associate of Jho Low.
But could all of this have been because of the black hole of despair that is 1MDB that will suck up anyone or anything that gets close to it?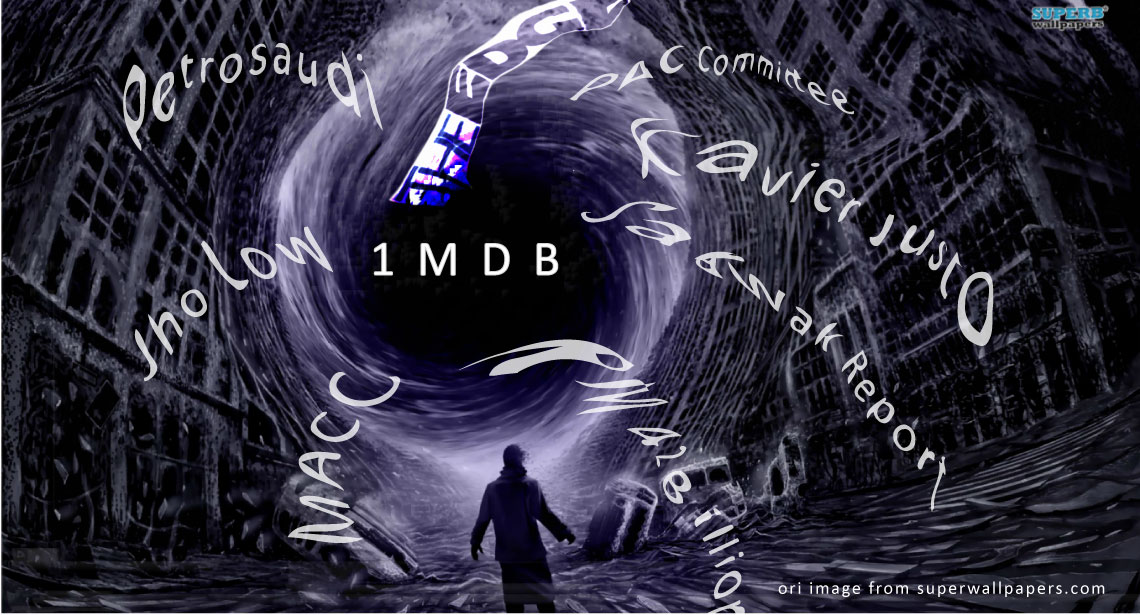 Maybe not, because based on the charges pressed against Yeo Jiawei, these guys may have been involved with 1MDB only because of the way they do business. It seems that while 1MDB may have triggered investigations into BSI Bank, the bank itself may have already been a place for a lot of funky money-related stuff.
And the fate of BSI Bank itself may be evidence of this because….
BSI Bank has also been banned in Switzerland!
So remember that we mentioned a Mr Stefano Coduri earlier? He's the former CEO of the whole BSI Bank. Former because he resigned recently amidst investigations from the Swiss authorities into the 1MDB case in Switzerland! 
And if you thought that being kicked out of Singapore was bad, you're in for a surprise because Switzerland has more or less given BSI the death sentence in Switzerland.
The Swiss Financial Market Supervisory Authority (FINMA, basically Swiss version of Singapore's MAS) recently released the details of their investigation into BSI. Aside from their involvement with 1MDB, they've also been involved in other money laundering activities, all of which has led to FINMA ordering that BSI do the following.
Give up any money they've obtained illegally to the Swiss Confederation.
Clarify with the Swiss gomen which employee was doing what to help with their criminal investigations.
They have to fully integrate and dissolve into EFG International (which recently bought them) in the next 12 months.
None of BSI top management is allowed to have any leadership positions at EFG
So we weren't kidding when we said 1MDB did actually play a part (okay we said cause, but actually we meant part of the cause) in BSI's death, because all this will eventually lead to the BSI entity completely ceasing to exist anymore. 
The world is not so safe for these kind of banks anymore
In a previous article, we actually discuss how Switzerland is no longer the safe haven for money that they used to be.
And it seems that effects of this change is also starting to be seen in the 1MDB investigations. Reports mention other banks aside from BSI that may have been involved with 1MDB like Coutts and JP Morgan, one of which is already being investigated by the Royal Bank of Scotland.
And this article suggests that BSI should serve as a wake-up call for private banks in Asia. A while back, it used to be America that clamped down hard on banks, but recently banks in Asia have also started to take these banking offences seriously.
But as long as 1MDB continues to bring to light all that is wrong with the financial industry, maybe, just maybe, some good has come from 1MDB.