If you've been following CILISOS for a while now, you'd know that we've done articles like Uber, Uber dengan SPAD (Suruhanjaya Pengangkutan Awam Darat), MyTeksi, pemandu teksi kurang wang, even pemandu teksi kurang ajar.
But recently this whole thing about driving other people around for a living has come up in the news again. This time, the story involves 4 parties, SPAD, normal taxis, Uber, and GrabCar.
So about a week ago, taxi drivers gathered in front of SPAD's office to protest private hire vehicle companies, such as Uber and GrabCar.
To illustrate their point, one of them hired a GrabCar vehicle, and when it arrived they jumped the driver. Long story short, SPAD arrested the man.
The following day, SPAD seized 9 vehicles, 8 from GrabCar and 1 from Uber. Even more recently, the Sun reported a gomen official told them that SPAD will start using the Uber app itself to track down Uber drivers. Those who are identified could be called in for questioning, and those who don't turn themselves in will find themselves blacklisted, so cannot renew road tax. 
And the continuous efforts to clamp down on these services actually got us wondering why is SPAD so determined to take them down. 
So let's look into a few possibilities, shall we?
1. Is it because Uber & GrabCar vehicles still choose to operate without licences?
In one of our articles about Uber, we had to keep changing the title because SPAD went back and forth on whether Uber is legal or not before finally settling on the answer that the business is legal but the operation itself is not. Yea, when we read that we also a bit konfius la. Long story short, the business is legal, but the operations are illegal because the cars don't have the licence. We talk about it in detail in our previous article la.
SPAD said that they needed licences in July 2015. But now it's already October and the clampdowns are still going on, which ends up sounding like someone isn't getting the message.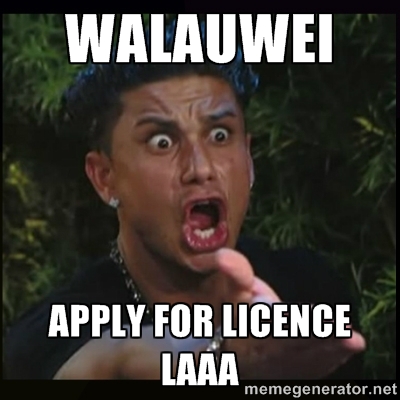 Yeap, that seems legit. After so long Uber and GrabCar drivers still no licence? It really looks like they cari pasal. Except the problem is not that they don't want to apply, but more like the cannot apply.
"Since SPAD was established (in 2010), it has never issued any new taxi licences since there is an oversupply of taxis in Malaysia." – SPAD, in an interview with us.
SPAD told us (in a previous article) that there are about 60,000 taxis in Malaysia, and more than half of them (37,000) are in the Klang Valley. We also concluded that the taxi industry in the Klang Valley is quite competitive because we have 37,000 taxis to a population of 7.2 million (as opposed to cities like New York City, which has 13,000 taxis to 8.4 million people, and Jakarta, which has 17,000 taxis to 10.2 million people.)
We discuss this in detail in our previous article so you can read more about it here la. But in any case, the figures do show that there are a lot of taxis in Malaysia, but Uber has only been in Malaysia for 2 years, while GrabCar has been around for a bout a year plus. What have these 2 companies done to have SPAD take so many measures against them?
2. Is it because they are affecting the income of taxi drivers?
As we mentioned earlier, a week back, taxi drivers went to SPAD's office to protest Uber and GrabCar. However, this isn't the first time they've done so. Back in June, 300 of them protested in front of the office of MyTeksi. But their protests aren't new la, from what we found, they were complaining about it since late August 2014.
One of the things taxi drivers has said is that their income has dropped 60% since GrabCar service started. This however, was disputed by MyTeksi (who owns GrabCar) who told us back in July that taxi drivers who use MyTeksi's app are still earning a decent amount of RM6000 per month!
On the other hand, The Star reported that SPAD has seized 145 cars since it started its anti-illegal taxi operations in October last year, including 43 Uber and 89 GrabCar vehicles. Berita Harian reports that the announcement for the clampdowns were announced in September, about a month after a complaint from Gabungan Persatuan dan Syarikat-Syarikat Teksi Semenanjung Malaysia (GABUNGAN).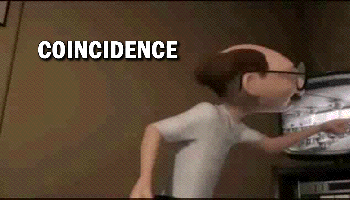 Berita Harian also reported that one of the reasons for the operation was this.
"These are like teksi sapu (unlicensed taxis, referring to Uber). We have received many complaints from taxi drivers because it has threatened the taxi industry in this country. This issue needs to be curbed to ensure that taxis are not affected." – Datuk Seri Ismail Ahmad, Chief Director of Jabatan Pengangkutan Jalan (JPJ).
So despite what other people say, JPJ believes that services like Uber and GrabCar are, in fact, affecting the taxi industry. And thus, a reason to clamp down on them. But wait a minute, wasn't this supposed to be a SPAD thing? Why was JPJ involved as well?
Well, according to Berita Harian, this whole operation actually started as a joint effort between JPJ, SPAD, and guess what, PDRM. Yes, even our police had a hand in this. And with 3 governmental bodies working on this, maybe it's a much more serious issue than we thought. Which brings us to our next point.
3. Is it because they are trying to protect the rakyat?
Some of you might remember this. Back in March this year, actress Danielle Sya shared a screenshot of an Uber driver texting her 2 weeks after she booked a ride with him. 
And aside from saying that Uber and GrabCar are stealing their customers, that is something that taxi drivers have latched on to in their war against Uber and GrabCar.
A spokesperson from GABUNGAN said this in August last year.
"What's worrying is that Uber does not have a taxi permit issued by SPAD and it is also believed that its drivers do not have the public service vehicle (PSV) licence. This situation will cause many problems to the passengers in the event of any untoward incidents, crime cases or road accidents." – GABUNGAN deputy president Datuk Mohd Alias Abdul, as quoted by paultan.org.
To be fair, Uber and GrabCar drivers are operating without licenses. Maybe SPAD is trying to protect us from the dangers of illegal taxi drivers? Because we don't know if Uber and GrabCar have any guidelines for their drivers at all. Soooo we tried contacting both Uber AND GrabCar to find out how they can ensure that their drivers all can pakai wan la.
GrabCar (in an email) and Uber (from a response to a previous article) both said that they conduct background checks on their drivers. But at the time of writing, both companies have yet to respond to queries on what exactly constitutes these background checks (and it's been taking quite a while as well). (Update at end of point)
But while we were writing this, an opportunity to find out more came along, and we decided to take it. We actually went to an Uber registration center pretending to be interested to sign up as an Uber driver (undercover la if you would call it that), and spoke to one of them Uber registration guys.
Disclaimer: This is not an official reply from Uber. What this Uber guy has said may not be how Uber actually is. But because Uber (and GrabCar) has been taking so long to reply us, this is the only thing we have to go on. [Update below]
Aside from all the usual stuff (like how much they earn, how they get paid, where to drive that sorta thing), they told us that to become an Uber driver, one just needs a copy of his or her car insurance cover note, driving license and IC. And the only training we need is a 30-45 minute session on how to use the Uber app. And once we've figured that out, we're good to go.
Compare that to getting a PSV and commercial license (page 19) which has a lot more procedure and costs, and especially when these two are needed to drive a taxi.But that is the possible danger of Uber (and maybe GrabCar too) because all the procedures to ensure that taxis in Malaysia are safe are not implemented, as far as this Uber guy's answers are concerned.
But in Uber's defence, they do have a very good track record despite having no 'proper' licence, while taxi drivers do not. We could only find one (recorded) case against an Uber driver: the one that we mentioned above. The same record cannot be said for M'sian taxi drivers, who according to londoncabs.co.uk, are the worst in the WORLD.
But maybe that can change la. Because honestly, is SPAD going to arrest every Uber/GrabCar vehicle? Surely got other way la.
[Update] 
Uber reply liao. This is what Karun Arya, UBER's Communications Lead for South Asia, had to say about their background checks.
"All drivers are required to clear a stringent background screening which includes a criminal, driving, and credit check all carried out by independent 3rd party vendors.

Every Uber ride is insured. All driver partners are required to have valid commercial insurance i.e. a contingent liability policy of up to RM1 million for all rides." – Karun Arya, UBER's Communications Lead for South Asia
[End of update]
But SPAD so gungho also can solve the problem meh?
So yea, these gungho clampdowns from SPAD on Uber and GrabCar could be because there are too many taxis around already (so no new licences), or pressure from taxi drivers, or even because they want to protect people. It even could be a combination of all 3?
But despite their possible good intentions, it still feels like something ain't right in all of this la. Despite all that is going on, people still say that the solution isn't to ban Uber but to improve taxis. (Examples here and here.)
Furthermore, Wan Saiful Wan Jan of IDEAS mentions that Uber being well received in Malaysia says a lot about our current system.
"The fact that many are opting for Uber even when it is not regulated says a lot about the current level of public trust in the safety of the regulated taxi services. Why are the authorities looking at Uber when public sentiment indicates where their attention should be directed at if they really want to ensure public safety?" – Wan Saiful Wan Jan, CEO of IDEAS, a thinktank, as quoted by The Malaysian Insider.
But on the other hand, it does look like SPAD does realise that more needs to be done despite all that they've been doing.
"At this stage, we need to find a solution towards this new technology." – SPAD CEO Mohd Azharuddin Mat Sah, as quoted by The Malaysian Insider.
Karun from Uber agrees with this.
"With the rapid pace of innovation, there is an urgent need for policy makers to adapt and update regulations to keep up with new technology." – Karun Arya, UBER's Communications Lead for South Asia
He also adds that Uber are hoping to work together with SPAD to "encourage innovation and create a safer environment for Malaysians." Which isn't very different from what SPAD has said.
"At the end of the day, the people's need comes first." – SPAD CEO Mohd Azharuddin Mat Sah, as quoted by The Malaysian Insider.
And if that is the case, we don't see why they shouldn't at least attempt to work together la. To come to a solution that first and foremost, benefits the people. 
[Update 12/10/15] SPAD better do something fast. Reports have been going around of taxi drivers taking the law into their own hands.
It's gotten so bad that when one of the CILISOS staff spoke to her Uber driver, he said that they're forced to take precaution when taking passengers, such as going dark near areas with a lot of taxis or rejecting the customer if they feel they are being baited.
But aside from doing all their vigilante work, a taxi company has also resorted to suing SPAD for RM20 million.
But hey, check out what SPAD said in reply.
"Taxi drivers must find ways to improve their services such as providing a comfortable ride, be friendly and use a fare meter. Taxi drivers must understand that it is they who opened up the opportunity for alternative ride services to rise because of their poor services to passengers." – SPAD spokesperson, as quoted by the NST.
But yea, it looks like things are heating up. Until the next update then.
[End of update]