So recently we came across this news that this poor newspaper delivery man who went through a terrrrrible week The Star reports Siew Chen Sam was first robbed at 4am last Monday at the traffic light near the Pasir Pinji wet market. He was collecting his newspapers when 3 robbers on 2 motorcycles with a machete stopped him and took RM40.
The following day, the same group of flers mugged him same time same place but this time they took RM300. That wasn't the end of it because the following Friday itself at 5am, 5 flers chased him and robbed him! So just to be clear…
He was mugged 3 times in a week! 
"I have been a newspaper vendor for 40 years and this is the first time such a thing has happened to me. Any motorcycle that follows me, I will be scared. But it is my livelihood and I still have to go out to deliver papers." – Siew Chen Sam, as quoted by The Star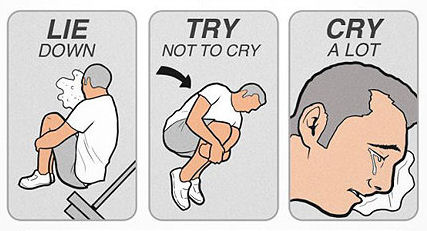 It's a horrible thing to happen to anyone, and mind you, we don't think newspaper delivery men earn the best of salaries. But how in the world does one even get robbed in one week?? Either his luck is really bad or….the crime rate in Ipoh is increasing. 
But gomen say crime rate going down wor
So the last time anyone said anything about the crime rate in Ipoh, it was the police who said that crime had dropped. But the thing is, this was said in 2011. Back in March 2011, Ipoh OCPD Asst Comm Azisman Alias said crime had dropped about 14 percent from January that same year.
However, since then there have been no reports on the crime statistics in Ipoh per se. This is because in 2011, crime statistics ended up being classified under the Official Secrets Act. Since then, Malaysia has had to rely more on announcements from the gomen themselves for info on crime statistics in Malaysia. And on the gomen's side, they've been consistently saying that crime rate has been going down.
According to PEMANDU's (a government organisation that drives innovation) Director of Reducing Crime NKRA, Datuk Dr Amin Khan (not the Bollywood actor), crime in Malaysia has gone down 40% since 2009.
Another gomen official that spoke about the crime rate was DPM Zahid Hamidi, who said in November 2015 that the Prevention of Crime Act reduced crime by 15.5% in the first 18 months of it being amended. 
The polis said crime was going down too….until recently
One thing about the police when it comes to crime statistics is that they don't always talk about it. So ever since crime statistics became an official secret, the police have been inconsistent in how often they mention the crime stats.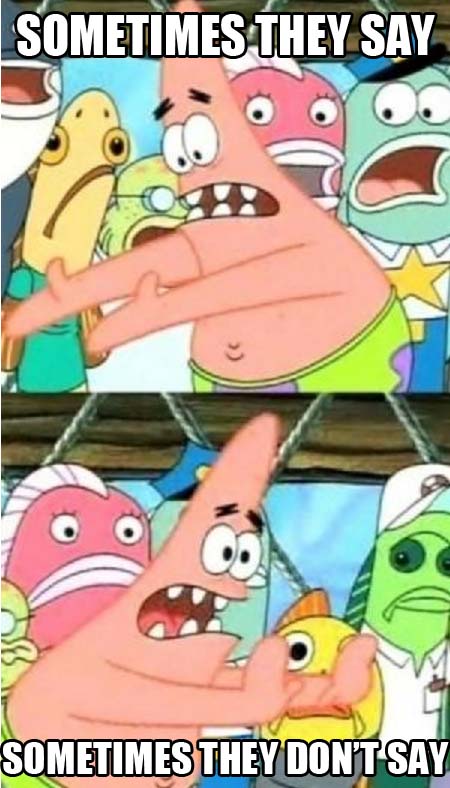 In 2013, they announced their crime statistics in parliament, and it showed an INCREASE in violent crimes (crimes involving hitting, cutting, whacking, anything involving violence basically). And in 2014, the announced that crime as a whole in Malaysia went DOWN, including violent crimes.
In 2015 however, we find that they only announced the crime rates for some towns like Ampang, Dang Wangi, Melaka, and Kuching. BUT the most recent news from the polis is that crime rate for the whole of Malaysia went up in 2016! And since no one else has talked about the crime rate in 2016, could it be that our crime rate is going up this year?
We wish you could tell you more, but the crime rate statistics are a secret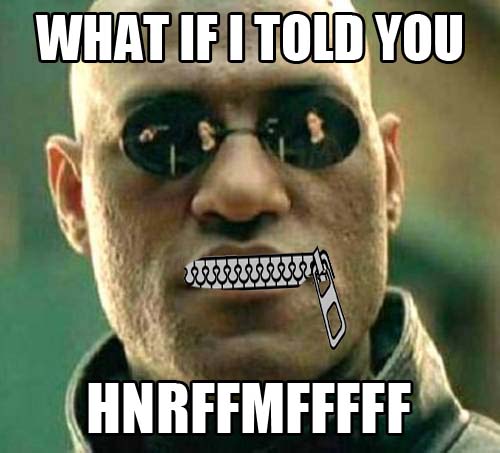 In all honesty, this really is the case. Because aside from the words of the authorities, we really can't say more about it.
But another thing that can be an indicator of our crime is actually whether Malaysians feel safe or not. This article by Malaysian Digest quotes a number of studies that indicate that Malaysians do not feel safe in Malaysia, despite the gomen saying that crime has gone down. Even Datuk Dr Amir Khan (the guy from PEMANDU we mentioned earlier), also said that 9 out of 10 Malaysians believe that crime has gone up or remains constant.
And maybe that's because the information about our crime isn't available to the public. DAP MP Tony Pua once brought up how he requested the gomen for a detailed breakdown on crime but….
"I've finally received the official reply from the home ministry to my written answer to a question posed in March… and yet, the answers are intentionally incomplete so as to give the people an incomplete picture of the real crime situation." – DAP MP, Tony Pua, as quoted by Free Malaysia Today
And instances like this may only create more distrust, and more fear, amongst the people.
BUT if the the police say the crime rate is going down, why are people still scared?
Stories like the above, and how one man can be robbed 3 times in a week may contribute to that. There have been numerous reports (like here, and here) in the past few months of crime in Ipoh. Recently it was even reported that more police personnel would be deployed to Ipoh, much to the delight of the people there. But does that mean the crime rates are increasing, or are the police just trying to help people feel safer?
Once again we say, we don't know, simply because we don't have the statistics.