Business
Sports
Travel
Hmmm. Gold Coast has a new shine after the Commonwealth Games 2018. Here's why.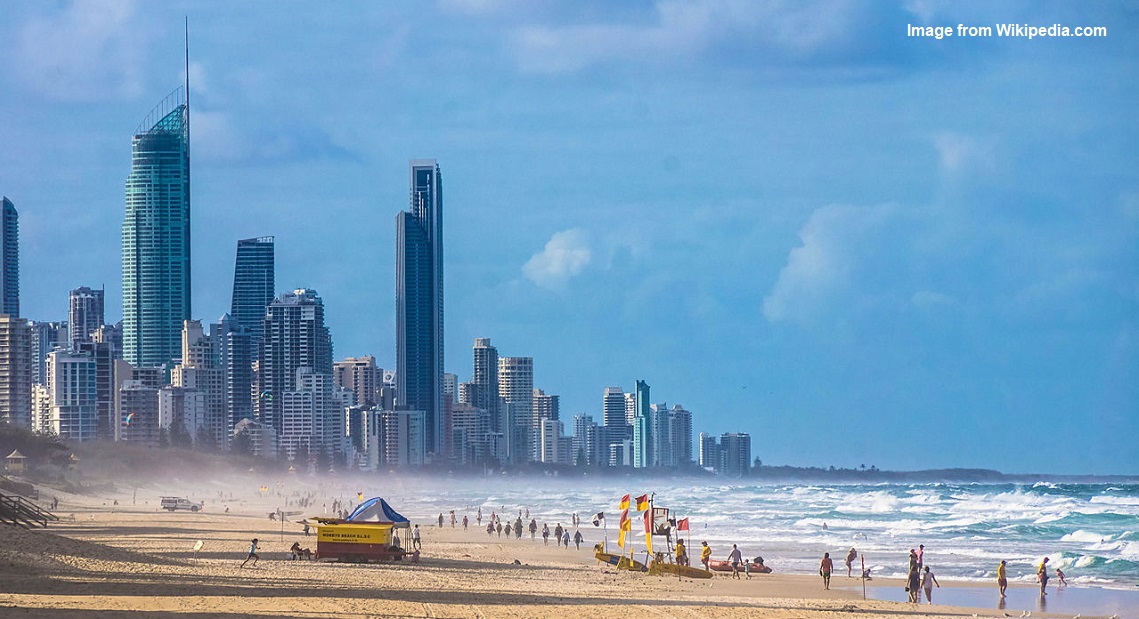 So the Commonwealth Games 2018 is now finished, and hey… Malaysians did pretty good! We had a cyclist that beat the World Champion, Lee Chong Wei added another Gold, and helped us exceed our 6-gold medal target.. by one 🙂 on their way to a total of 24 medals
Of course, the Aussies did better… quite ALOT better – with 80 gold medals, but that wasn't the only thing that did well. The Commonwealth Games brought in $870 million in revenues for Gold Coast, with more coming in from private investors as well.
"Queensland will also benefit from a further $488m in direct foreign investment, on top of "billions" of dollars in private-sector infrastructure investment" – The Australian
So medals aren't the only thing that is bringing gold to the Gold Coast… over the last few years… the area has modernized substantially, making it the fastest growing city in Australia. Amazingly, it's still a picturesque paradise.
"It was just perfect. Imagine I left Malaysia with smelling like haze in my hair, once I reached Gold Coast I couldn't stop breathing in the fresh cold air. Just perfect I tell you!" – Jessytheklchic.com
So with plenty of Malaysians looking for either a holiday, or to buy property there, we teamed up with AirAsia to look at exactly what's going on in the Gold Coast, and why you might wanna travel, or even move there.
1. Only in Gold Coast they build one of the world's tallest skyscrapers next to unspoilt beaches
While we have some pretty nice beaches in Malaysia, none of them are near our major cities. With pollution and littering, it's hard to imagine that The Gold Coast has glistening blue waters just 50 meters from 322m skyscrapers! Part of the reason behind this is Australia's Beach Rating system, in which the Gold Coast authorities ensure that their beaches stay on top of, by putting policies in place to maintain not just the water, but the sand and surroundings as well.
In fact, in 2015, Gold Coast beaches were voted Cleanest in Australia! So unlike some of the progress in Malaysia, Aussies can still look forward to clean beaches, even with massive amounts of development dollars adding even more glistening buildings to that skyline this year.
You've got the AVANI Broadbeach Gold Coast Residences that rises over 35 floors with 219 one- or two-bedroom contemporary suites, which come with a "keys to the city" concept which give you a room key, and also insider tips about the area such as where to go by locals through Facebook Messenger.
Even The Star, one of the Gold Coast's most iconic landmarks for over 30 years is opening a new suite tower, The Darling, a six-star 19-floor super-lux sister, with private butler service, and a$20 million rooftop restaurant and bar conceived with acclaimed restaurateur Simon Gloftis and entertainment maven Billy Cross.
2. And holy crap they have alot of Malaysian food these days.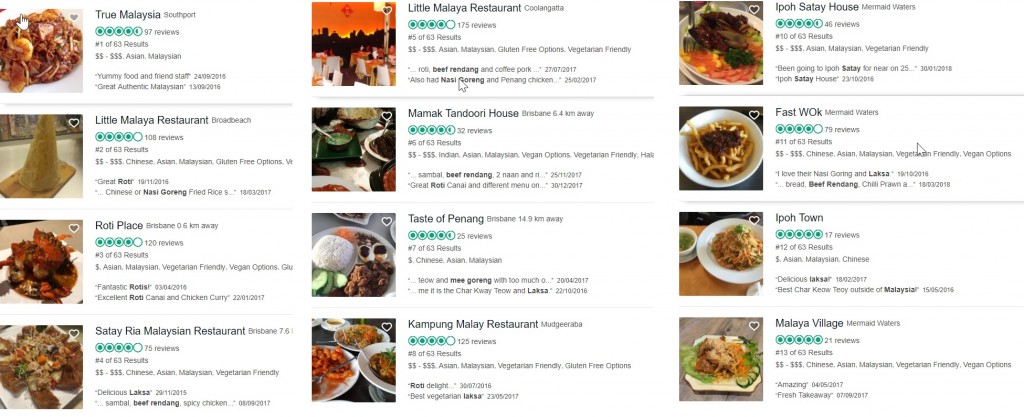 20 years ago, you'd be lucky to find a nasi lemak with ketchup instead of sambal there. Today, there's a mind-boggling number of choices for Malaysian food. And that's partially because the Gold Coast has carved a niche as a foodie destination – from super-green cruelty-free vegan restaurants like Greenhouse, to stylish speakeasies like Lockwood, which have as many types of whiskies as there are flavours of bubble tea.
On the higher end, they boast the #1 restaurant in Queensland –  Rick Shores, which is also facing a beautiful ocean view, to Friday and Saturday food markets at Miami Marketta and NightQuarter which boast food stalls from all corners of the world, accompanied by weekly music and entertainment gigs.
3. Australia is also saying goodbye to its last monorail system

In the late 80s, the Gold Coast built its first monorail network, which has been running in the city ever since. However, last year, the majority of that line was deactivated (only the one in Sea World remains). Why? To make way for trains that can go in two ways.
The G:Link system opened in 2014, but is now extending its reach all the way from Broadbeach South to Helensvale, bringing the total number of stations to 19. Now you can get all the way from Surfers Paradise to Broadbeach South — a popular dining and shopping precinct, in just 15 minutes. This also allows people coming from the airport to reach the city more easily. Oh, and it'll also allow you to see where all the development money is going… cos at Broadbeach South…
4. They spent RM2billion UPGRADING a shopping mall
Once a landmark known as the "Pink Palace", Pacific Fair's management spent a jaw-dropping $670 million to modernise Queensland's largest shopping mall. Just to put that in perspective, that's as much as Sunway Group is spending this whole year on developments. With that kinda money comes prestige brands like Hugo Boss, Kate Spade, Prada, and of course, H&M.
Another icon of Surfer's Paradise, Chevron Renaissance Shopping Centre has been brought to the 21st century with 'Chevron Lane', aiming to emulate Melbourne's famous laneways. Featuring street art and festoon lighting to add mood and inspiration, Chevron Lane will be home to mouth-watering street food, cafes, bars and tea houses.
If you're like most Malaysians looking for a bargain instead, you can check out Gold Coast's back streets instead. You can find the signature peach door of garden-slash-homeware store The Borrowed Nursery between warehouses and garages in Mermaid Beach, and super hip Aussie-label fashion boutiques on James Street in Burleigh Heads.
But don't worry, you don't need billions of RM to go…
If you're thinking of checking it out, then hop on AirAsia's Gold Coast promo… at just RM499! Just book before 27th May, and travel between now and 30th September 2018! Just log on to their site at www.airasia.com and let us know what you're planning for your Gold Coast escapade in the comments below!
Oh and aside from all the changes and development to the Gold Coast, there's one more thing which tells us how its kept its heart and soul, unlike any other city in Australia.
"In many respects it is the most remarkable city in Australia because it was unplanned, unlike Canberra, which had taxpayer funds channelled into it for 100 years. No one planned the Gold Coast, it just came into existence by the sheer will of the Australian people." – demographer Bernard Salt to the Financial Review Australia