You probably already know by now that a Malaysian got sentenced to more than 10 years in jail for insulting Islam and the Prophet Muhammad. If you didn't then you might want to get outta that tempurung. He pleaded guilty to five charges under Section 298A (1)(a) of the Penal Code, and five charges under Section 233 of the Multimedia and Communications Act 1998, each one carrying a 1 year maximum sentence, so 1 x 10 = 10 years lo.
Malaysian social media seems to be a literal crime zone these days –  just last year someone was arrested for insulting Prime Minister Tun Dr Mahathir Mohamad. This year alone people got jailed for insulting the previous Agong, making fun of Chinese penis size (#fakenews), and the most recent one insulting Hinduism.
While social media is a powerful, and sometimes dangerous tool, for many of us at the CILISOS office (who do post quite often on Facebook), it was a scary consequence to think about. So we decided to see how this 10 year sentence compares to punishments given by other countries for social media posts. It's time for a countdown!
SPOILER WARNING: We aren't the worst.
5. The American who was jailed for …his own safety? – 3 months 
You may think America has sensitive people but they seem to get off with a slap on the wrist in comparison to Asian countries.
6 years ago, Matthew Woods posted explicit comments about two girls who went missing – April Jones and Madeleine McCann, on his Facebook page.
"I woke up this morning in the back of a transit van with two beautiful little girls, I found April in a hopeless place." and "Who in their right mind would abduct a ginger kid?" – Matthew Wood's FB
And:
"Could have just started the greatest Facebook argument EVER. April fools, who wants Maddie? I love April Jones." – Matthew Woods FB, 2012
The comments were apparently trolly enough that he was actually arrested for his own safety for 3 months after an angry mob of 50 people showed up at his house.
In another case, Cameron D'Ambrosio posted some rap lyrics (!?) online on his Facebook as well. He was arrested and charged with "communicating terroristic threats," which meant that he could get up to 20 years in jail. 
An online petition was signed by over 90,000 people in support for D'Ambrosio, organized by Boston's Center for Rights and Fight For The Future. Since they said that he was not a terrorist but an angsty teenager, he was let out after being jailed for 3 weeks.
3 months and 3 weeks? Pft… here's how we do it in Asia….
4. Egypt arrested and sentenced their tourist – 8 years 
During a holiday to Egypt, a 24-year-old Lebanese woman named Mona El-Mazboh complained in a Facebook video of sexual harassment from taxi drivers and young men in Egyptian streets, poor restaurant service during Ramadan and recalled a previous trip where she had money stolen. Also, she called Egypt a "son of a b**** country."
The video went viral and for that, Cairo courts sentenced her to 8 years in jail, finding her guilty of causing public nuisance, spreading rumors that could harm society and attacking religion. However, her prison term was cut to one year and then suspended. So technically, she's still walking the streets, but had to pay a fine of 30 000 Egyptian pounds (RM 7 033) after leaving.
3. The Malaysian who mocked Islam – 10 years 10 months
Coming back to the Malaysian that was recently sentenced to more than 10 years in jail, like many others, his offences were found on Facebook as well. The now infamous Alister Cogia was charged for insulting Islam and the Prophet Muhammad on FB, basically misusing communication networks to cause racial disharmony.
Before the Malaysian fiasco happened, Kuwait had a similar case. Musaab Shamsah, a Kuwaiti activist was charged after posting a message on Twitter that was offensive to relatives of the Prophet Muhammad and was sentenced to 5 years in jail for tweeting that the sons of Prophet Muhammad's cousin, Hassan and Hussein, were more honest than the Prophet Mohammed himself.
2. A Vietnamese man invited people to join a FB group – 20 years
So lotsa people invite lotsa other people to join their facebook groups – #plug like ours for Hari Ini Dalam Sejarah and Real Fake Malaysia News! Thankfully, unlike for Le Dinh Luong, ours aren't considered "terrorist" groups (yet).
Luong, encouraged people to join his Facebook group for Viet Tan, an organisation which according to Wiki is pushing for democratic reforms in Vietnam, but according to the government is a terrorist organization. For this, he was found guilty of attempting to overthrow the Communist government and was sentenced to 20 years in jail. The charges were based on police investigations into his Facebook posts and organizing activity. This was the longest sentence ever received by a Vietnamese citizen for trying to provide the public with information.
Seems insulting Asian governments is a dangerous career choice – In UAE, an unnamed man was giving lectures, posting videos on social media insulting the UAE, and "portraying the country as a lawless land", and even asking his followers not to follow the laws. He was given a 10 year jail sentence and a 1 000 000 Dirham (RM 1 112 188) fine. He was found gulity of defaming the UAE through social media channels. The court ordered a confiscation of all devices and deleted the statements and closed down the websites and social media sites that was used in the crime. However, in an unexpected twist, he was pardoned by President Shaikh Khalifa Bin Zayed Al Nahyan and released, after which he allegedly continued to write posts slamming the UAE.
In another case, Amal Fathy posted a video criticising a state bank in Egypt, and was sentenced to 2 years in jail,  and fined 10 000 Egyptian pounds (RM2 339).  for "publishing false news" and "slandering employees"
Her response? She publicly criticized the Egyptian government for deteriorating human rights and failing to protect women.
But if you were to choose between insulting government or royalty…
1. Thai man insults Thai royalty – 35 years 
In this part of the world, royalty is a big deal. In Malaysia, most of the sedition arrests have been for insults to royalty. In Malaysia, that nets you anywhere from 4 months to a year. Cambodia also sentenced a man to 3 years in jail and ordered him to pay 5 000 000 riels (RM 5 103) for insulting the King on Facebook (again FB!). According to local media, he called the monarch "useless" and a "dog king" in his posts.
But Thailand takes its royalty much more seriously, with its own law specifically for that purpose – Lèse-majesté (crime of violating royalty) law.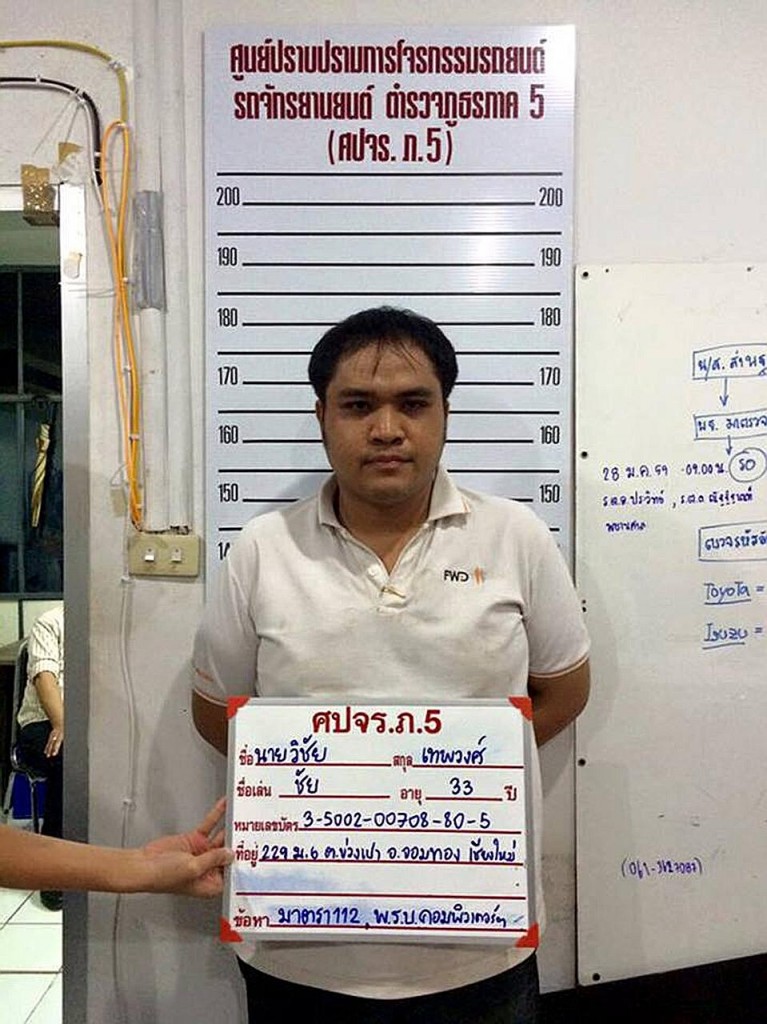 In 2015, one tour guide operator, Pongsak Sriboonpeng, was caught for posting messages and pictures that violated the Thai royals in 6 posts on Facebook. The total sentence that was slapped on him was 60 years – 10 years for every post – but the sentence was reduced to 30 years after he pleaded guilty
In 2017, Vichai Thepwong posted insults directed at the Thai royalty on Facebook and a Bangkok military court convicted the man of 10 counts of Lèse-majesté and punished him with 7 years per count, for a grand total of 70 years in jail!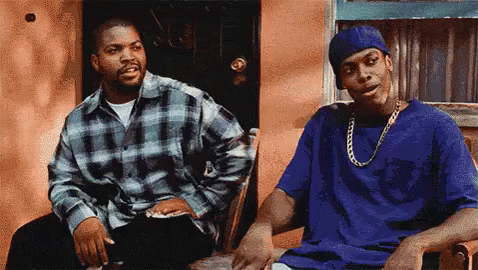 Thankfully (somewhat), he pleaded guilty and got his sentence cut in half to 35 years in jail. Still, as far as we can tell, this is by far the harshest sentence for posting on social media.
And it's only going to get more dangerous…
Two days ago, Minister Gobind Singh Deo wanted to start talking about a new law regarding publishers being responsible for their readers' comments.
"I am of the view that asking portals to moderate the content of their comment sections is not unreasonable. In essence, this reinforces the fact that we uphold the right to free speech, but there is responsibility attached to it." – Gobind Singh, 11 March, NST
His ministry had received many complaints about the offensive remarks that were left on news portals and also social media which touched on the sensitivities of race, religion, and the royal institution.
Sounds serious, so let's look at the other side, in one LAST example. In the US in 2017, Robert Peralta didn't think twice about what he posted on Facebook regarding an activist who got "choked" and "slammed" by a sheriff's deputy. He posted, "Wow, brother they wanna hit our general. It's time to strike back. Let's burn this m***********'s house down.".  Two months later, police had issued a warrant for his arrest, accusing him of threatening to kill law enforcement. After turning himself in despite no criminal record, he posted this.
"Why waste all of the county's money on this?"  "You're going to take me to jail … for Facebook?" – Robert Peralta, 2017
It does seem to be a weird juxtaposition, because there are studies that show that we tend to be a braver, more outspoken version of ourselves when we are online, and it's weird to be braver (and sometimes downright trolly) because we're actually talking to more people than in a real-life setting. Perhaps it was because in earlier times there seemed to be little consequence for doing so.
Well, that's clearly not the case anymore.
PS: Dun simply comment nanti we kena.