Mention the words online scam and you might be familiar with some of them – love scam la, old coin collector scam la, face mask scam la and many more. Or chances are you may have heard of them or perhaps almost fallen victim into one(!).
And it's no surprise that this is the case because online scams are so common these days that it tops Malaysia's cybercrime charts almost EVERY. SINGLE. YEAR. But what if we tell you that the first reported online scam in Malaysia happened between 2004 and 2007, involving about 200,000 people from across the globe?
To understand what happened, we gotta go back to the early 2000s when Britney was still the pop princess…
An angmoh founded one of the first online investment company in Malaysia
Meet an electrical engineer based in the UK, Bryan Marsden. Years after becoming an electrical engineer, Bryan went on to work in the Royal Air Force and the National Health Service, before taking up pretty huge projects for corporate and public clients such as IBM and London Stock Exchange.
Thanks to these projects, he started taking in more consultancy and facilities management projects that pretty much landed him in Malaysia sometime in 1997 (some sources said he came here in 1994). In Malaysia, he was involved in a couple of facilities management projects for Kuala Lumpur International Airport and KLCC in Kuala Lumpur under his company called New Mark Business Centres Sdn Bhd.
He then pretty much settled down here with a Malaysian woman named Phan Kew Sen and eventually became a resident of Malaysia. Besides dealing with projects, he started another company – this time an investment scheme company – called PureInvestor.com Sdn Bhd with Phan in 2002.
Under PureInvestor, which was believed to be registered in Labuan, investors were offered returns of up to 2% per day (or a total of 14,000% per year). All they had to do was to invest a minimum of $450 (not in our currency ok) and, well, wait for the money to grow in their accounts which they can later withdraw after the 53rd day. So, let's say you invest $1,000, you'd be able to get $21,601,632 in just two years.
While this may scream DODGY and PONZI SCHEME, what got a lot of people into this scheme – we're talking about 200,000 of them – may be its five year trust plan with the promise that members would be financially independent in just five years. Most of its members were individuals from Malaysia and other countries like the United States, Philippines and Europe who had invested for the future and not for immediate gain.
What's even more interesting was how the scheme, which was offered online, was also offered to companies as well. And one of the companies PureInvestor had apparently approached was Petronas tho there weren't any further reports stating whether Petronas agreed to join this scheme.
Mind you, this was happening at the time where things were just starting to go online and computers still look like this…
Besides PureInvestor, Bryan was grabbing any other opportunities to start other schemes and companies such as Promote-n-Pay and PicPay Dot Com Sdn Bhd. But both didn't end well la.
Promote-n-Pay didn't jalan because people were more interested in PureInvestor. Meanwhile, PicPay, which was established to compete PayPal and had functions like an online bank, didn't last due to technical difficulties where customers weren't able to withdraw money using its debit card.
So, the only company that pretty much lasted and grew was PureInvestor, which was later registered as Pips Inc. in Panama, US. Despite being registered in Panama, the headquarters and most of its operations were held in Nilai, Negeri Sembilan.
Everything seemed fine at first and none of Pips' members noticed anything wrong about the whole scheme (read: Ponzi scheme). That was until one day when some of them noticed how their payments have been delayed several times. And this was partly because…
The couple apparently songlap RM850 million to expand their business empire
Just as with any businessmen, Bryan and Phan's goal was to build a business empire. And that was exactly what they did… tho they used the money invested by Pips' members as their capital. At that time, Bryan claimed that Pips Inc. was generating USD205 million (about RM850 million) in revenue.
Bryan and Phan ventured into two industries – food and beverages and fashion. In 2004, Bryan and Phan opened up a restaurant called Pips Bistro in Nilai, Negeri Sembilan. The couple spent about RM3 million to open up this restaurant.
"We put in RM3 million to purchase the property and set up the bistro and restaurant. The two kitchens are equipped with the latest culinary gadgets which cost us RM660,000. We've also installed the fire safety system and that cost us RM100,000." – Bryan, as quoted from Just Numbers on a Screen.
Bryan aimed to open up a second branch of Pips Bistro in Kuala Lumpur but there's no mention if this actually happened. He even claimed that he received 50 applications to open up Pips Bistro franchise in US, Australia and Singapore during the launch of the bistro itself.
Besides the bistro, Bryan and Phan had also started a clothing line called Pips Fashion (yea, so much creativity in the name) in 2004 as well. Bryan picked four young Malaysians, who were pretty much fresh graduates, and made them his core designing team at Pips Fashion.
The company, which had a RM1.5 million boutique located in Nilai, offered products ranging from commercial clothing lines called Baji to exclusive clothing lines under the label Ronney Baji. The name Ronney Baji was taken from the first name of the Sarawakian designer who led Pips Fashion's designing team, Ronney Henry.
"I have been lucky thus far. I had nothing to show, no track record, no name, but Pips saw my work and took me on as their lead designer. The CEO (Bryan) is a visionary who saw the creativity in me." – Ronney to The Star.
Although Bryan claimed that these two businesses (and nine other companies) were funded from Pips Inc's revenue, some people actually believe that Bryan and Phan were splurging on Pips' members monies. What's even worse was how the members don't get special privileges when it comes to these companies because they were considered not related to any of these businesses.
For instance, when Pips Fashion boutique was launched, VIP guests like the then Yang DiPertuan Besar of Negeri Sembilan, Tuanku Jaafar ibni Al-Marhum Tuanku Besar Burhanuddin and several state officers were ushered to the restaurant where fine dining was served. However, members of Pips, who attended the launch, were only invited to enjoy the banquet which was served at the Bistro, presumably at their own expenses.
See, Bryan claimed to have close connections to the Negeri Sembilan royalty and govt, which somewhat made him feel confident that his business would grow. But little did he know that while all this was happening, authorities in several states in the US had started investigating him and Pips Inc. And it was only a matter of time before local authorities like Bank Negara would also start its investigation into Pips Inc.
So, when he kinda realised that he was being investigated…
Bryan allegedly asked Bank Negara to investigate his own company for fraud?!
Besides the state govt and royal family, Bryan apparently had close connections with Bank Negara as well. He claimed to have talked to them every single day.
This may be why he decided to get Bank Negara's help to investigate Pips Inc. for fraud when authorities from the US were starting to look into his company and were giving out several Cease and Desist orders. This order, which was issued from states like Missouri and Nebraska, would require Bryan to stop operating Pips Inc. as the scheme breach the laws in those states.
The logic here was that if Bank Negara found that his company did nothing wrong, he could get the US authorities off his back.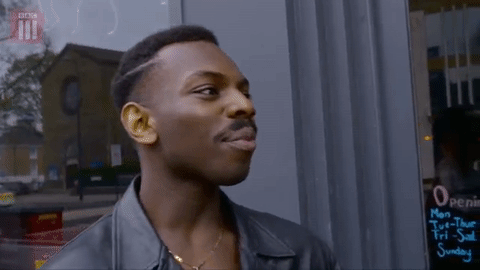 Initially, everything seemed to go as planned but Bank Negara eventually saw Pips Inc. as it was – a Ponzi scheme. Bank Negara eventually seized the couple's personal and company assets for investigation. So, there goes Bryan and Phan's business empire.
In 2006, Bryan and Phan were convicted of more than 48 counts of money-laundering, involving some RM34.2 million and for accepting money from 18 local depositors (Pips members) without a valid license. At the Sessions Court in Seremban, the couple were met with angry words from members of Pips.
See, Bryan and Phan were initially allowed bail by the Sessions judge Mohd Zaki Abd Wahab but the deputy public prosecutor, Dzulkifli Ahmad proposed to increase the bail to RM1 billion in view of the seriousness of the offence and the amount involved. But Phan claimed that her and her husband's personal assets had been frozen by Bank Negara for 12 months due to ongoing investigation.
"Your Honour, we are just trying to build our business and I was just giving moral support to my husband." – Phan, as quoted from NST via Alaska Report.
But what we found out was how Phan was actively involved in the operations of Pips Inc. In fact, companies under Pips Inc. like Pips Bistro and Pips Fashion, which were said weren't doing that well anyway, were all registered under Phan and her brother's name.
In 2009, Bryan and Phan were eventually charged with money-laundering under the Anti-Money Laundering and Anti-Terrorism Financing Act 2001 and were sentenced to five years' jail. By now, the couple would've completed their respective jail times but there were no further news on their whereabouts.
And tho most sites claimed that it would be impossible for victims of the scheme to get their money back, it seems as though there have been some victims who made third party claims on Pips Inc.'s seized assets. As of December 2010, the process to get victims back their money seems to be ongoing.
Fast forward to where we are now, it seems like nothing much has changed and that many people are still falling victim to online scams even though it appears in the form of a scheme like Pips. And that's because people are generally just curious to know how to make fast and easy money. This is despite countless of online scam stories that were reported and we've covered.
See, online scams won't be going anytime soon so it might be a good thing if you're a bit skeptical on what you see online. You can check out ways to prevent yourself from becoming a victim to online scams here or what you should do if you became a victim (choi) of online scams here.