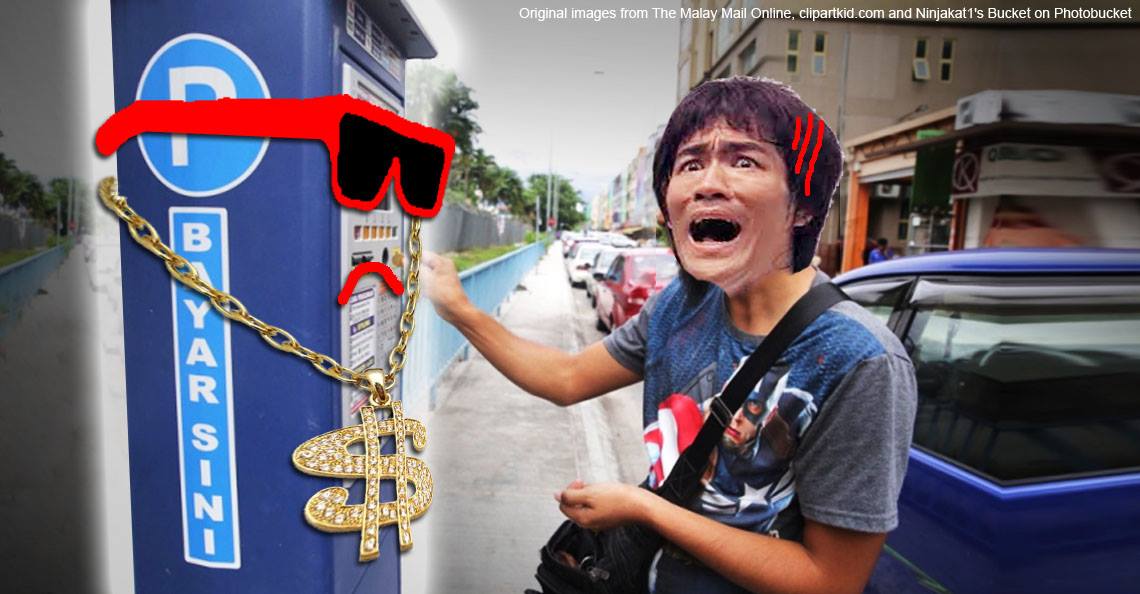 *Untuk versi Bahasa Melayu, sila tekan sini!
So you might have heard in the news that DBKL has just raised parking rates across KL. That wouldn't be too bad news, except for HOW much it's gone up.
DBKL just announced that starting 18th July, parking rates in certain areas of KL will be going up by as much as 150%! That's a HUGE overnight increase in parking fares la… But is it comparable to other countries? To find out…
We took a look at what parking price increases are like in other countries
While researching, we actually Googled "ridiculous parking price increases", and these were some of the examples of increased parking prices in other countries that Google considered "ridiculous"…
In Singapore, a 20% increase in parking price already had people complaining about an uncaring government and rising living costs. A similar 21% hike in parking costs in the U.K. had them Brits complaining in a typically-British way, calling it "absolutely ridiculous". India beat them both with a 100% overnight increase for parking rates, and the citizens also (almost) began beating each other when arguments broke out over that incident.
Woah. Even though ours went up a WHOPPING 150%, at least we haven't broken out into fights yet.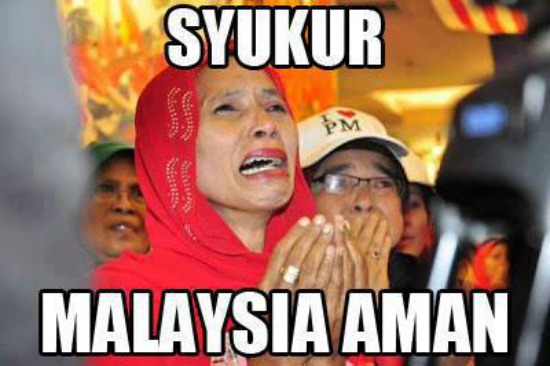 Still, a lot of KL-ites are not happy at all over this crazy price hike, with everyone from consumer associations to Opposition politicians all voicing out against it. Aside from the National Public Transport Users (NPTU), who actually wanted the price hike to be even higher, the reaction from almost everyone is..
Why suddenly go up by so much?!
According to DBKL, the reason for such a huge increase is to reduce traffic congestion in the city, with the rationale being expensive parking in 'Central Business Districts' (CBD) will cause ordinary Malaysians to avoid driving into those areas. For those who have no choice (work, business, school, etc), hopefully the high price will make them consider carpooling so they can split the (expensive) parking fees, or taking public transport, resulting in less vehicles coming into the city.
K.L. mayor Amin Nordin said pretty clearly that it's purely for traffic reasons and NOT for profit…
"I know I am going to be very unpopular, but it has to be done because traffic in Kuala Lumpur is already bursting at the seams,'' -Amin Nordin
And with Kuala Lumpur having the highest yearly car registration in Malaysia, we kinda agree with him.
But!!!
DBKL has had trouble with revenue collection in the past, which makes us think it could maayyybe also be about profits. Plus, some keen-eyed Malaysians have also highlighted that the areas that are affected by the price hike just so happens to be the more "atas" residential areas like Mont Kiara, Taman Tun Dr Ismail, and Sri Hartamas, even though these areas are not as close to KL's centre (CBD) compared to areas like KLCC or Brickfields.
*Update: At the time of writing, TTDI was still part of the area facing increased rates, but a recent update from DBKL mentioned that it's no longer an affected area because it's primarily residential, which still doesn't answer why Mont Kiara and Sri Hartamas is still affected, though they are also residential.*
But wait! Was DBKL even the one responsible for the hike?
Since the price hike, DBKL has taken a lot of heat (it's THEIR meter after all). Members of the Opposition are saying that DBKL didn't discuss with other authorities like the Land and Public Transport Commission (SPAD) before raising the prices, and have handed over a memorandum in protest to the price hike.
However, after meeting Amin Nordin, Mayor of Kuala Lumpur, Opposition MP Nurul Izzah was told that it was actually SPAD who was the one who made the decision to increase the prices!!! 
So whose idea was it? DBKL or SPAD? Well, it may be neither of them, because according to Cheras MP Tan Kok Wai (who's under DAP), it was actually Yayasan Wilayah Persekutuan (YWP) who recommended the parking rates increase in order to get more money!!!

Yayasan Wilayah Persekutuan (YWP) is the foundation in charge of managing KL's parking system since 2015, and 35% of the revenue they get from parking goes to DBKL every month. Strangely enough, one of the board of trustees of YWP, is none other than our Federal Territories Minister in charge of K.L…. Tengku Adnan! OMG.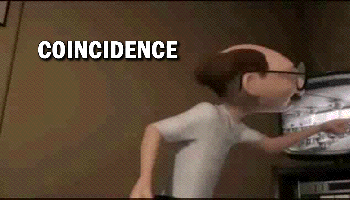 To be fair, we can't verify this last point other than statements made by Opposition MPs, but going back to our main question about another KL world record being broken… It appears that one city DID in fact raise its parking rates more than DBKL did!
Guess which city raised its rates more than KL!
And the winner of our imaginary "Most ridiculous parking rate increase ever" award is….
.
.
.
Iceland! The city of Reykjavik actually increased its parking fares by a crazy 200%! Similar to DBKL, their own City Council admitted that they probably didn't think over it carefully before increasing the prices, but that they needed to increase it because the city was actually losing money from maintaining them. Besides, Reykjavik also has a pretty efficient integrated public transport system which is really cheap to use, so there wasn't much of a backlash.
In comparison, according to TWO ex-mayors of KL…
"DBKL has bigger revenue compared to what it had 30 years ago…no need to increase rates even by 10%"
Also, SPAD reports that KL's buses and trains can only manage up to 960,000 passengers a day, so DBKL's hope to reduce up to 1 million cars from the city seems a bit too hopeful. The sudden increase without warning also didn't give us time to prepare and plan ahead, so KL drivers are still going to have to drive, just that they're now a lot angrier doing it. Maybe if DBKL gave us a 6-months advance notice like what happened in Singapore, we can do something about it la.
Instead of a knee-jerk reaction to solving a problem (like raising parking rates overnight), maybe our gomen can do some prior research into how to solve an issue like Sweden did when they allowed residents to discuss and vote on a congestion tax before implementing it, so that people understood why it was needed and accepted it better (they actually voted FOR it). We're sure if Malaysians were given a chance to suggest improvements, we could probably come up with more useful (and less painful) solutions to lessen traffic congestion in KL while keeping people happy.