You've probably heard that the Temiar Orang Asli in Kelantan had been putting up blockades around their forest homes to prevent some outsiders from coming in, right? Well, they recently won a court battle against one of those outsiders, a durian-plantation company called M7 Plantations Bhd.
We'll get into the details later, but according to G Ragumaren, one of the lawyers on the Temiars' side, this victory means that the Temiars can now put up barricades or blockades to stop any private enterprise from trespassing.
"It's a real legal victory for the Orang Asli who had been fighting with private enterprises to [sic] exploit their land and ecological imbalance," – G Ragumaren, to FMT.
If you're not familiar with the issue, you might be scratching your head and going "Huh? What blockade? Something happened ar?" Well, if you're one of those people, you might be surprised to learn that…
The conflict arose because of… demand from China?!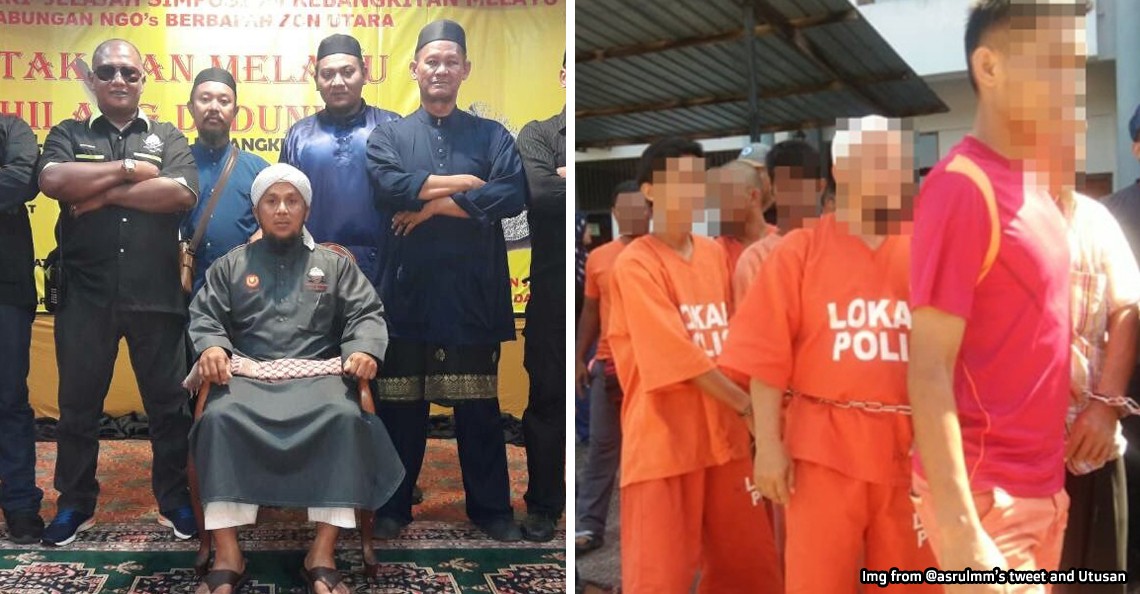 In case you've missed our article on the matter, basically Malaysia's durians recently became a big hit in China, so all of the sudden people want to plant more durians. Which wouldn't be a problem, until some begin to make more space for durian plantations by clearing forests. It's a more complex matter than it sounds, but that's the gist of it.
Enter M7 Plantation Bhd, a newly-established private company that have been reported to own 10,000 acres of land in Gua Musang, Kelantan. Among other things, M7 plans to plant durian trees on parts of that land and sell them at about RM5,000 per tree, mainly towards buyers from China. This project is called "Durian Valley", but here's the catch: it would seem that their planned durian plantation overlaps with what the Temiar Orang Asli of Kelantan call their home.
The Temiars have been trying to stop both the state government's bodies and private companies from trying to clear their forests for a very long time, and ever since 2016 (some say 2012) they have been putting up blockades along the roads that lead inside. We've also covered that issue pretty extensively, so if you want to read more you can click here and here. (ok ok last plug… for this header)
Part of the reason why they still have to put up with this for so long is that there is no such thing as customary land in the state. I.e., Kelantan does not recognize their Orang Asli as having land.
"In Kelantan, customary land for Orang Asli does not exist. It is not found in the state land laws and it has never been gazetted as such. The forestry department has allowed logging activities but some Orang Asli are backed by several NGOs and are blocking logging companies, when the lands belongs to the state," – Takiyuddin Hassan, PAS secretary-general, as reported by FMT.
Anyways, sometime in July last year a conflict happened, and unlike previous conflicts, it would turn out into something much bigger. The Temiar villagers claimed that a durian company (unnamed in the report) had responded to their blockade by putting up a blockade of their own, parking four-wheel drives and a timber hauler in front of their blockade. This prevented volunteers from accessing their village.
Mustafa Along, president of Jaringan Kampung Orang Asli Kelantan (JKOAK), said that it was resolved two days later when the police intervened. But that wasn't the end of it. A few weeks after that, Mustafa claimed that a group of about 50 people from the same durian plantation company had torn down their blockade.
"We thought they were here to talk, but suddenly they got out of their vehicles, took out their chainsaws, and started destroying the blockade […] We didn't suspect anything. We were stunned when they suddenly took out the chainsaws," – Mustafa Along, as reported by MalaysiaKini.
While the Temiars getting their blockades torn down isn't a new thing…
This time, the Temiars brought their plight to the national level
After that incident, a group of more than 200 Temiars went to Putrajaya to seek Prime Minister Mahathir Mohammad's intervention in their fight over their ancestral land. M7 Plantation, however, had denied using force to demolish the blockade, calling the claim a 'highly defamatory' allegation. They claimed that they are the victims of the blockade, having to take a water route to their plantation to avoid confrontation, and they also appealed to Mahathir to uphold the 'rule of law' in this case.
Calling out each other to Dr M aside, in August last year, M7 filed for legal action against the Orang Asli and Mustafa for barricading the land, and come November, the High Court issued an injunction, which is basically a legal order to take down all barricades and blockades that prevents M7, its employees and other enterprises from entering and clearing out the jungle. Wah, can do that meh?
We're not sure what happened after that, but in March the Temiars filed an application to strike out that injunction as well as M7's statement of claim, based on the premise that those two were frivolous (lacks basis, intended to harass), vexatious (almost the same as frivolous) and an abuse of the court process. And as you've read earlier, this is the legal battle that they've won.
According to Judicial Commissioner Wan Ahmad Farid Wan Salleh, the facts pleaded by M7 in their claim were bare and not particularized, and as the Temiar's lawyers had pointed out, M7 did not produce any evidence to prove that they have a licence from the Kelantan government or its agents to do any business there, including planting durian trees. Also, they seemed to have targeted the wrong person in their claim.
"M7 has also named Mustafa as the wrong party to their action as he was only a spokesman for the Orang Asli in the settlement," – Wan Ahmad, as reported by FMT.
With this victory, the blockades and barricades of the Orang Asli in Kelantan might get a little bit stronger. Not to be a wet blanket or anything, but while this is a good thing for Malaysia's Orang Asal overall…
They've only won a skirmish, not yet the whole war
When it comes to the Orang Asal (not a typo, but a term that includes both West and East Malaysia's indigenous people), it would seem that we don't know what to do with them. For one, the government builds them roads and houses, but didn't give them electricity or running water, even in villages literally behind the Zoo Negara. We're trying to 'celebrate' their culture, but at the same time we have been trying to modernize them.
But perhaps the most common quandary regarding the Orang Asal is regarding their land. Issues regarding them are still common, even after all the centuries we've co-existed. Sarawak, for one, tried to put a stop to that by offering their natives formal land titles, but it clashed with the natives' traditional customs, so it became a source of discontent. Elsewhere, it seems to progress court case by court case, and sometimes, the natives win.
For example, in 2009 the Temuan people in Dengkil finally got their cash compensation after the state government forcibly took their land to build a highway to KLIA in the 1990s. That case was famously known as the Sagong Tasi case, after the Temuan elder who fought for it. It became a precedent for other cases, like the Semai people of Perak's case against a company known as Bionest, which ended with the state government having to gazette land for the Semais in 2015.
The Temiars have also won a case against Kelantan's (somewhat controversial) Ladang Rakyat project in 2017, and the recent victory is yet another skirmish won in a long war for the Orang Asal to continue their way of life. Will they eventually win? Well, for one, they have been making their voices heard more in recent times, and it would seem that the government can't afford to not listen anymore.
We can't explicitly say that the 200 Temiars going to Putrajaya to meet up with Tun M is the cause, but earlier this year the Federal Government filed a suit against the government of Kelantan, a groundbreaking move that seeks among other things an injunction to stop private companies from encroaching into native lands. For now that's still in the early stages, and the Kelantan state government is planning to strike out that suit, but nevertheless it's a big move to make.
Whichever way that will turn out, the landscape seems to be changing for the better for our Orang Asal, and hopefully, one day, the Temiars will have no need for blockades anymore.