International
Sports
Why is Msia getting rid of marathons for the 2017 SEA Games?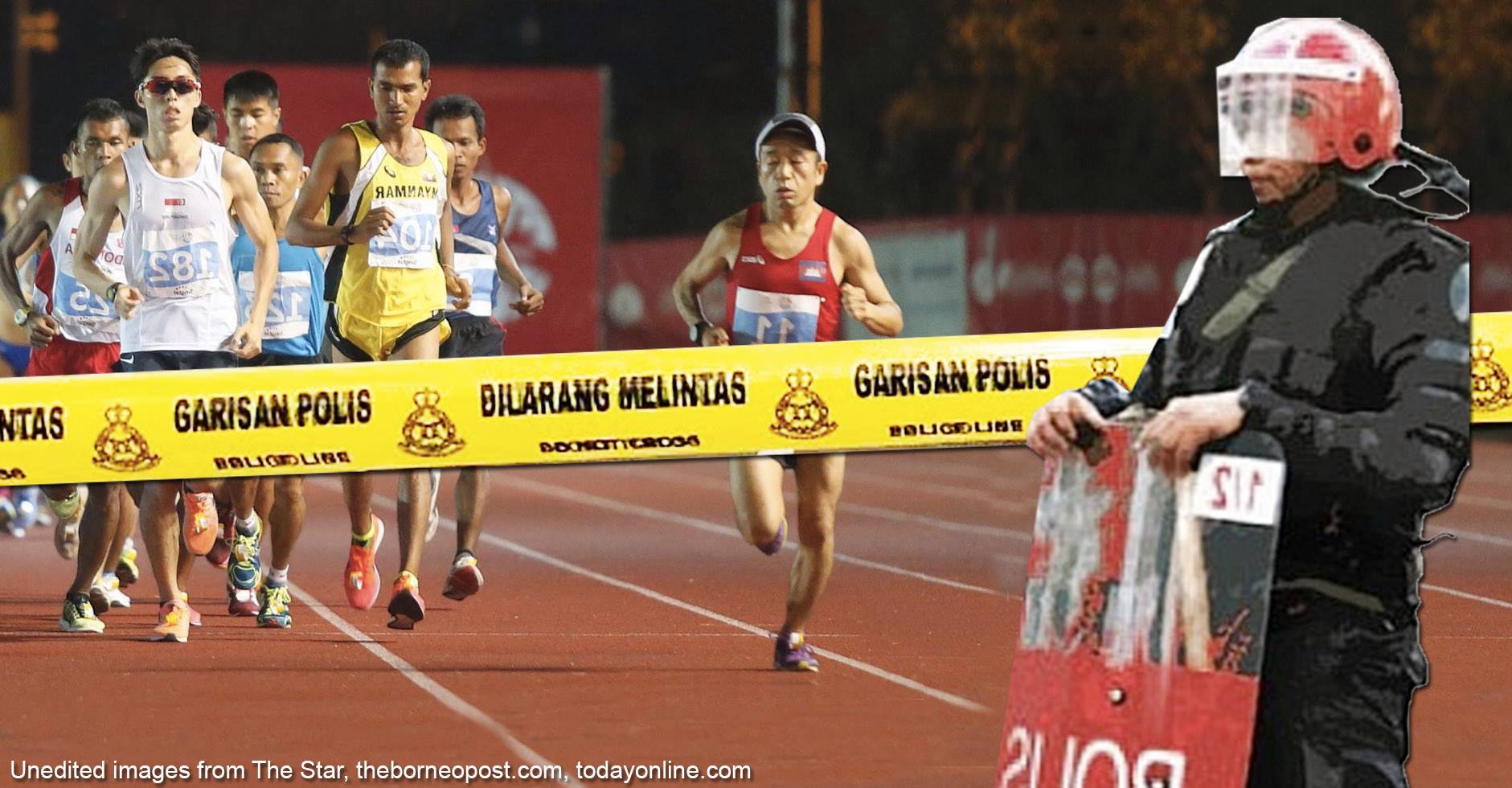 Imagine a sports event without the greatest running event in the history of people running on this planet. Well, that could be the next SEA Games if the Olympic Council of Malaysia (OCM) had their way.
Recently the OCM released their list of 34 sports that will be contested in, in the next SEA Games that will be held in Malaysia in 2017. But what made headlines wasn't that we would finally know what sports Malaysians, and the rest of Southeast Asia would be able to watch, but rather what we weren't gonna watch.
Maybe we should clarify that when one says 34 sports, it means sorta like 34 kinds of sports, with multiple games under it. So in this case, it wasn't athletics that was banned, but some of the games under it, e.g. the decathlon (men), heptathlon (women), and yes, even the marathon (men and women). A lot of on la.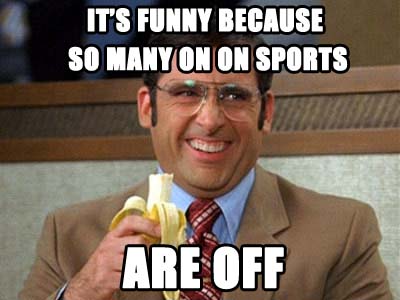 Other events include the 3,000m steeplechase (men and women), and 10,000m run (men and women). So 8 athletic events in total. (Aside from these, it was also reported that other sports like judo, fencing, canoeing, and bodybuilding were also among those that did not make the list, but the athletics events seem to be getting the most attention.)
And well, it didn't take long for many, many people to voice their displeasure with the whole thing, including our Youth and Sports Minister, Khairy Jamaluddin.
But one thing that isn't clear from the dot is actually the question of why.
Why would the Olympic Council do something so ridiculous??
Here's the official answer from the Olympic Council of Malaysia (OCM).
"We did some analysis, and found that we wouldn't have enough participants for these eight athletics events. So, do we organise an event for the sake of it, or do we make the events we hold meaningful and competitive?" – Low Beng Choo, OCM Secretary General, as quoted by TODAY online
But despite having not enough participants, the Malaysian Athletics Federation (MAF) President, Datuk Karim Ibrahim said that athletic leaders from Thailand, Indonesia, the Philippines, Singapore, Myanmar, and Laos all TAK PUAS with the decision.
So if there really are not enough participants for these games, why are so many countries making noise, and even threatening to boycott all the athletics games entirely?
Well, some have indicated that this could be a tactical move by Malaysia.
"The line up is clearly to help Malaysia win medals." – An anonymous Malaysian official, as quoted by The Malay Mail Online
We looked up all 8 of these sports in the last 3 SEA games (2011, 2013, 2015), and guess what, Malaysia did not win ANY medal in ANY of these 8 sports. (2011, and 2013 results based on Wikipedia because we couldn't find a comprehensive list of the winners anywhere else.)
OMG so is Malaysia really doing this so other people won't win??? How low can they get???
But wait, actually other countries also been doing this for years
So here's the biggest surprise. The host nation is 100% free to dictate what sports they wanna host (!)
While big games like the Olympics have long, elaborate procedures as to what games make the cut, we find that the process seems to be a lot more…subjective when it comes to the SEA Games.
"Throughout the history of the SEA Games, it has been fairly standard practice for host nations to weight the events on offer in their favour." – Southeast Asia Globe
Articles like this, this, and this, all discuss how the the host country has the power to choose what sports will be held at the SEA Games. This article even discusses how many times, the host would include some "indigenous" sports, allegedly to help them win more medals. E.g., in the 2011 SEA Games, Indonesia introduced 12 different roller skating events! No prizes (or medals) for guessing which country won ALL 12 gold medals la.
And while other countries are currently upset with us, we found that in the past we also got tak puas with other countries as well! E.g. during the 2015 games in Singapore when Karate was not included. Which was a pretty big deal because in the 2013 games in Myanmar, Karate gave us 7 gold medals (our second best sport after diving).
"We're very disappointed with the decision, but what can we do? The Olympic Council of Malaysia (OCM) had appealed to the (Singapore SEA Games) organising committee, but to no avail." – Malaysian Karate Federation Secretary, Vincent Chen, as quoted by The Star
But truth be told, it seems that it's quite common in recent years to have people who are dissatisfied with the games selection (like here, here, and here).
Which means that the medals tally may not be the best representation of the talent each country has, simply because the list of games keeps changing all the time! Like teka-teki!
So yea… take that medal tally with some garam maybe?
Maybe the whole games needs to be taken with some garam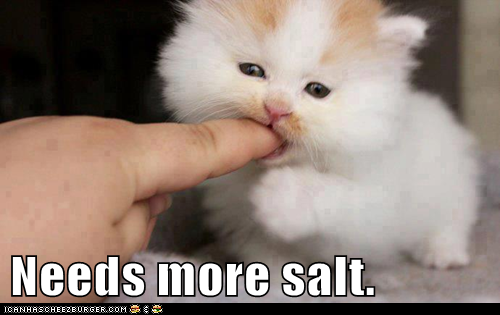 While we have brought up the questionable way countries choose what sports to include in the SEA Games, some have even discussed how the whole games got problem wan.
Articles like this and this actually point out quite a number of SEA Games controversies. This article even went as far to say that the SEA Games has actually become pretty absurd. 
But maybe the SEA Games still has a role to play in the bigger picture of Southeast Asian sport. This columnist pointed out that the SEA Games still has value because it provides exposure for young athletes, and experience for countries to prepare bigger events.
"With the Sea Games serving as a foundation for the ultimate goal of being the best in Asia and the world, it cannot be said that it does not serve a purpose or that it is irrelevant." – Columnist Tony Mariadas, in an article for The Malay Mail Online
The Star also reports that in the last SEA Games in Singapore, Singapore's National Sports Council didn't even bother to set a target for their athletes because more than half of them were backups, rather than the main players. In fact, in 2013, Malaysia too said that young athletes should use the SEA games to build confidence and experience to prepare for bigger games such as the Commonwealth Games and Asian Games.
Because while it will help for the SEA Games to get their act together, it still doesn't take away the amazing achievements that the athletes pull off during each of these games, and the platform it provides for them to do even better in them big leagues.
————————
P.S. It's not confirmed that these athletic events are cancelled! Still can appeal!
Yeap. The list that was recently released was sorta like a draft. So countries and associations actually have until the end of March to appeal Before the OCM releases the confirmed list in July. 
And actually we ordinary Malaysians can get involved too! We found 2 petitions, one for triathlon and one for marathon, to be reinstated in the games. So sign da tings if you believe these sports should be included!  😉