Culture
Sports
Why our badminton doubles doing so well? We ask the last Malaysian to win the Olympics doubles silver!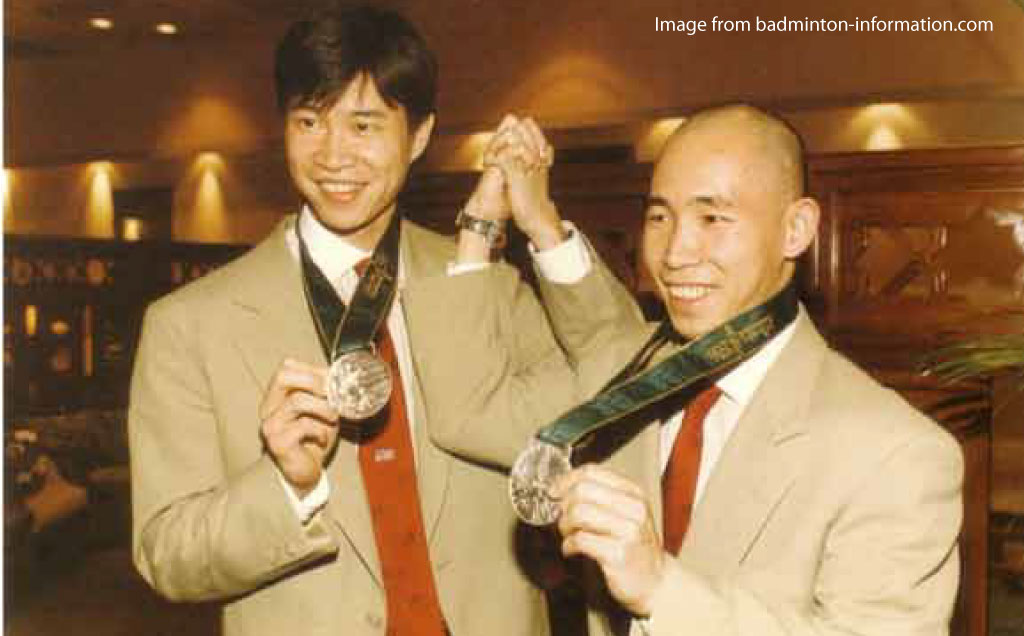 (Kalau nak baca artikel ni dalam BM, klik kat sini!)
[Update]: Chan Peng Soon and Goh Liu Ying have won the silver medal for the mixed doubles! Though they did not win the final, they produced Malaysia's second silver medal of the Rio Olympics, making it the best Olympic medal haul ever in the history of Malaysia! And of course, all of Malaysia is so proud of them. 😀
———————–
If you've not heard it already, Malaysia is guaranteed at least 2 more silver medals in this year's Olympics because our mixed doubles badminton pair of Chan Peng Soon and Goh Liu Ying AND our men's doubles pair of Tan Wee Kiong and Goh V Shem are in finals of their respective categories!!!!
But can many of us say we expected them to get this far? On one hand, we're not exactly well known for doing well in the mixed doubles. Chan Peng Soon and Goh Liu Ying are actually the first Malaysian mixed doubles pair to ever qualify for the Olympics (first was in London 2012)! On the other hand, Tan Wee Kiong and Goh V Shem have been around for a while, but this is the first time they've ever made it to the Olympics, and even then, they had to fight really hard to scrape through.
In fact, before the Olympics, our Olympic Chef-de-Mission (the person in charge of our Olympics team), Tan Sri Mohamed Al Amin Abdul Majid mentioned archery but not our doubles teams as possible candidates for medals. So why did our doubles teams suddenly become so powerful?
Well we were interested, so  we got in touch with former Olympic men's doubles' silver medalist, Cheah Soon Kit, who won together with Yap Kim Hock during the 1996 Olympics in the United States, (who also happens to be the uncle of CILISOS writer UiHua!) and asked him about our doubles' teams and Malaysia's badminton scene in general. He currently works with the national badminton team, and while he isn't training the doubles teams per se, he has been involved in advising them in their preparation for the Olympics. 
So why are our doubles teams doing well at the Olympics?
Mr Cheah actually gives us different reasons for the men's and mixed doubles. For our mixed doubles, he says the reason that Chan Peng Soon and Goh Liu Ying are doing so well this time is because they've been very, very focused. 
But wait, does that mean that our mixed doubles pairs have not been focused in the past? Well, Mr Cheah says we've not been focused in the past simply because we've never had a mixed doubles team as good as Peng Soon-Liu Ying before. 
And even though they didn't do so well during the London 2012 Olympics, they said that their experience at the previous Olympics helped them prepare for this one.
"It was our first Olympics and the expectations got to us. We did not play our best. This time, we will be better prepared.

Compared to four years ago, we understand each other better now and we've beaten some top players along the way. So, I believe we will have a good outing if we can settle down quickly." – Chan Peng Soon, as quoted by The Star
But what about our men's doubles pair of Tan Wee Kiong and Goh V Shem? Well, Mr Cheah believed that they have done well because they've been playing without the pressure of having to succeed.
"They are not the favourites in the Olympics. They just managed to qualify. Once they qualified, it was a relief for them already. Other (men's doubles) pairs have a lot of pressure." – Cheah Soon Kit, in an interview with CILISOS
Which is interesting because in last season's English Premier League, eventual winners Leicester City also had very little pressure to succeed, and their no pressure approach is said to be one of the reasons of their success.
But focus and pressure are the ones making the difference instead of skill? If that's true, what does it actually take to be a good doubles badminton player nowadays?
Well, a good coach helps, amongst other things
Hollywood movies like Coach Carter and The Blind Side actually tell something that is closer to reality than fiction. That coaches really are more than just the driving force behind the players.
"There's a saying that a good player doesn't necessarily become a good coach, and a good coach wasn't necessarily a good player. But it would be great if the good coach was also a good player." – Cheah Soon Kit
And he says this is the case because a good coach who was a good player would be able to share their experience with the players under them, especially when it matters most during the most tension of times.
"Badminton is not only about skill but mental preparation." – Cheah Soon Kit
Mr Cheah also says that a doubles player definitely has to master the skills of badminton like speed and smashing but that's what every pro badminton player already needs. A doubles game is also about how smart you play. 
"You need to interact with your partner. You have to know each other's strengths and weaknesses and complement each other." – Cheah Soon Kit
He adds that other preparations include the tactical aspects like studying your opponents and knowing if you're a pair that attacks more or defends more.
And of course, dealing with the pressure that comes at the top
You have to admit, the pressure can be huge. Imagine if you as a fan feel stressed from just watching, imagine those who are playing. In fact, there are articles that mention stress can affect a person, and in the right amount, it can actually be good! 
Maybe that is the case for Peng Soon–Liu Ying and Wee Kiong–V Shem. But maybe what's more amazing is how our champion, Lee Chong Wei, has carried the hope (and the massive pressure) of the whole nation for the the previous two Olympics, and still come back both times with a silver medal.
So as Lee Chong Wei enters the twilight years of his career, it seems apt that there are other Malaysian badminton players who are rising up to carry this pressure.
CILISOS thanks Cheah and Yap for their contribution (both to the country and this article), and wish our doubles teams all the best as they too embark on the journey to win Malaysia's first Olympic gold medal.  😀
Cos we also feel kiasu that Singapore won theirs di.