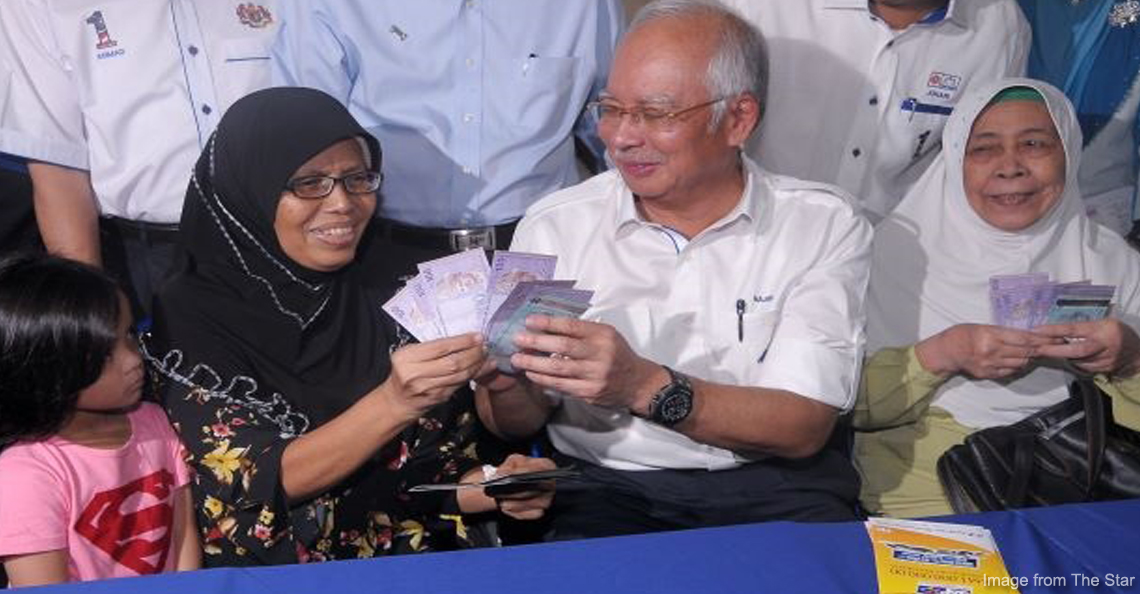 If ugaiz haven't heard it yet, the Ministry of Finance (MOF) recently announced that it has paid RM208.8 million in interest for one of 1MDB's bond (we'll explain more later). And there will be two more interests MOF may need to pay by this year, both amounting to RM361.45 million. Woah, those are a lottttttt of numbers! And that's only the interest.
By now you may wonder how much does 1MDB still owe? We took a look at public figures, and spoke to representatives from the Ministry of Finance, who shared with us that, at the time of writing, the total amount 1MDB still owe isssssss…. RM31 BILLION!
The worse news is that some of you may not know that YOU HAVE ALREADY PAID some of 1MDB's debt since 2017. According to a schedule shown to us by MOF, the previous gomen has secretly paid RM7.7 billion. If ugaiz don't believe us, check the schedule below:
So what we wanted to do today was to figure out roughly how much the rakyat has paid, and will be paying for 1MDB. We're going to start with that RM31 billion figure, add interest, and see what can be minused off (through negotiations or sale of assets), and reveal a theoretical 'best guess' figure.
A quick DISCLAIMER, there are some other things that we won't be talking about e.g. the sale of TRX and 1MDB's power plants, and currency fluctuations, because 1MDB aso already so friggin complicated, and that these were technically not paid for (yet) by the rakyat and we don't want either your brain or ours to explode.
1. Bond Interest: Here's why we still have to pay it (
+ RM11 billion

)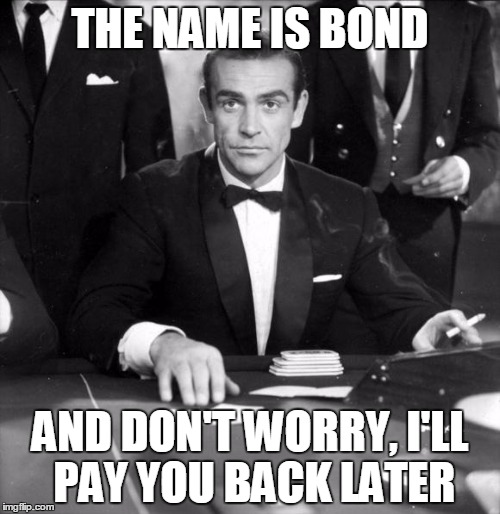 Bonds are like IOUs… like a friend borrowing RM100 from you (and thousands of other people) to start a business. To successfully do this, that friend issuing the IOUs must be dammm credible la. This may be why most bonds are issued by governments or, in this case a sovereign wealth fund, guaranteed by the gomen. And just like loans, bonds are only paid when the time comes (maturity date).
WAIT. Then why would people buy and sell these bonds/IOUs? Well besides getting back your original money, you ALSO get interest paid every year (e.g. your original RM100, plus RM5 for every year until he promises to return the RM100). This makes the bonds more attractive BUT, if the issuer fails to pay the interest, then all the bond owners will turn into ahlongs and come after the bond issuer.
Despite the negative perception on 1MDB, it has never missed any deadline to pay bond interest. Why? Well because the company's credibility and guarantor (the Malaysian gomen)'s reputation would drop through the floor. No one will make deals with them.
The GOOD NEWS is that 1MDB paid all these interest by itself without any money injected to it before 2017 with some assets it used to own back then. One of it would be 1MDB's power plant which, according to MOF, was being sold for RM7 billion.
THE BAD NEWS is that since 2017, 1MDB has almost nothing left (more on this later), which is why the Malaysian gomen has already paid RM7.75 billion, and will be paying billions more each year until all the bonds mature. There's still RM11billion to pay back in interest alone till 2039. 
So what if 1MDB just buys back the bonds? (i.e. settle the loan so don't have to pay interest)
Well, that's not so easy either. These bonds are being traded actively on the market. The price of 1MDB's bonds decreased during GE14 (because investors were starting to get nervous about whether the bonds would be paid back). However, most of them rose back in price especially after the gomen allegedly stated that it will fulfill 1MDB commitments. Good for Malaysia's reputation, bad for our wallet 🙁
The problem with buying back the bonds is that the gomen can't afford RM31billion in a one-off payment. SO, it would have to buy back only some of the bonds at the time. BUT, if investors found out the gomen was buying back its 1MDB bonds, then the price of those bonds would increase to possibly more than RM31 billion!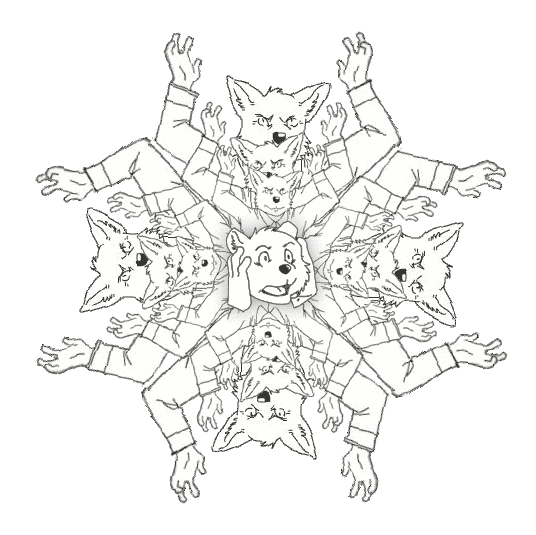 This is probably why the MOF declined comment on this possibility. OKOK… enough spinnyboomboom. Let's focus on something easier…
2. Assets: like handbags and the… Pulau Indah land? (
– RM7.98 billion

)

Let's talk about scandalous stuff first like the chocolate incident raid at former PM Najib's house, the Equanimity and other 1MDB's assets. Ever wondered how much they truly worth and if the money can be used to pay off the debt?

The police managed to seize up to RM1.1 billion in cash, jewelry, designer handbags and luxury items. However, the money seized from this raid MAY NOT be used to repay 1MDB's debt cos, according to MOF, it may be hard to trace where the money is from and if it is related to 1MDB.

Aside from that, it may also be important to note how some of 1MDB's assets has been transferred to MOF, based on the recommendations made by Public Accounts Committee (PAC). But as mentioned in the intro, TRX may be old news since the land has been sold off to help 1MDB make its interest payments in the last 7 years.

However, there ARE things that can possibly be claimed back, including a plot of land in Pulau Indah worth apparently RM277 million, the Equanimity, which has already been seized, AND a giant chunk of money and assets seized by the US Department of Justice, that they have vowed to return.
"Since 2004, the United States has returned millions in corrupt proceeds to compensate victims around the world. That includes approximately 119 million to the people of Italy, 115 million to the people of Kazakhstan, more than 20 million to Peru, and millions more to the people of Nicaragua, South Korea and Taiwan." – US Attorney General Jeff Sessions
So, to make things simple, we're counting on the things we know about. Which include…
Equanimity which is currently being auctioned – RM1037.5 million
318.42 hectare of Pulau Indah land recently transferred to MOF – RM277 million
1MDB's assets seized by the US DOJ excluding Equanimity cos we mentioned it already (RM6.66 billion)
There might also be cash reserves from 1MDB through sales of its offices and in hand, but we have not found sources for this. If these assets will be liquidated, the gomen may have RM7.98 billion in hand. But wait, there's more than just this…
3. Shady business deals the Malaysian gomen might choose not to honour (- 
RM26.48 billion

)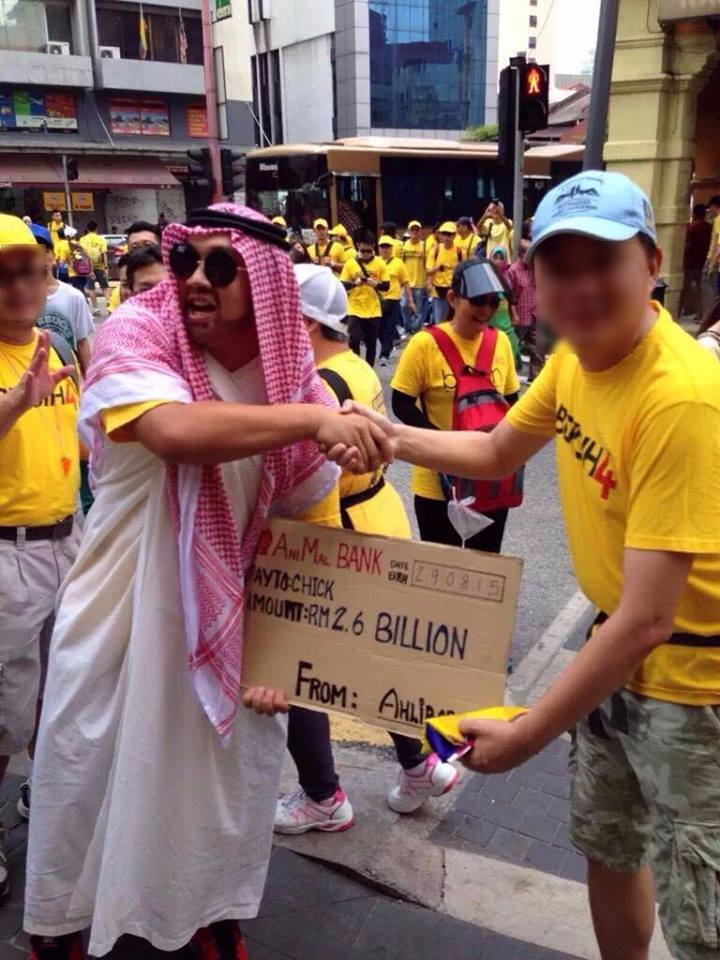 It's now pretty common knowledge that something went weird with 1MDB and the saudis. In a nutshell, 1MDB actually paid the same company twice some time in 2017. International Petroleum Investment Company (IPIC), the investment company belonging to the Abu Dhabi gomen wanted 1MDB to REPAY USD6.5 billion (RM28 billion). Why? Cos, apparently, 1MDB paid its debt to the 'wrong' company, Aabar Investments PJS Ltd instead of IPIC's real subsidiary company which was Aabar Investment PJS.
Since the new government took over though, there has been word from Tun M and Guan Eng they might be renegotiating these deals.
In 2017, IPIC brought this up to London Court of International Arbitration to help settle their mess, without involving the actual court of law. However, this time around, the Malaysian gomen made a comeback by challenging this case in London's High Court and refusing to pay the remaining debt worth USD4.32 billion (RM17.93 billion including interest). As a matter of fact, the gomen is trying to get back USD1.46 billion (RM6.06 billion) that has already been paid by 1MDB.
"The base of Malaysia's legal challenge in the High Court in London is that the consent award was procured by fraud or in a manner contrary to public policy." – Attorney General Tommy Thomas for NST.
MOF may not be able to give any statement on what it plans to do with the money since the case is still being disputed as doing so would be sub judice.
But speaking of cases being disputed, we can't help but to mention Goldman Sachs as well. In case you forgot what Goldman Sachs did, it actually raised nearly USD600 million (RM2.49 billion) in bond fees.
In a recent news, Dr Mahathir wanted to recoup some 7.7% of Goldman Sachs' fees. But in a more recent, recent news, the gomen may be looking to getting back USD600 million or more. So, the Malaysian gomen may get at least RM2.49 billion if it manages to get those money back.
If Malaysian gomen wins both cases, we may have strike off RM26.48 billion in this debt.
Wah looks good wor. So kesimpulannya, how much we rakyat have to pay?
Some of ugaiz may say this is all #conspiracytheory so we came up with two possible scenarios.
The first one is the best case scenario. Meaning we can buy back all the bonds, and get back all the money. So that's
RM31billion (current debt) + RM7.7 billion (already paid) – RM7.98billion (assets) – RM26.48 billion (IPIC deal)  = RM4.2 billion 

So divide that among 32.2 million Malaysians = RM130.43 per rakyat
Wah. OK WHAT! That's not so bad… like each of us giving 1MDB a nice set of Headphones. Except that this scenario is impossible. We'd be lucky to get back the DOJ money, but there's almost no chance of not paying any interest. Also, the IPIC deal will most likely involve SOME payments, and the interest figures might be duplicated with the DOJ returns. So this figure needs to be taken with a huge amount of salt.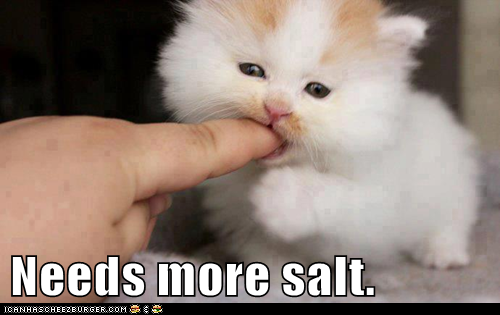 Now, what about the WORST case scenario?
RM31billion (current debt) + RM7.7 billion (already paid) + RM11 billion (full interest) = RM49.5 billion

So divide that among 32.2 million Malaysians = RM1537.27 per rakyat
Ok. Now it's getting painful. Meaning that every Malaysian, including handicapped, babies, and old people… might eventually be giving 1MDB a Sony Playstation 4 Pro. Each! Or an average household of 4 people collectively would be giving 1MDB an RM6k kapchai.
How likely is this? Sadly, more likely than the lower figure. Because we didn't even factor in the land that the gomen sold for cheap to 1MDB as its initial assets (e.g. the TRX land sold for RM194 million, later revalued to RM6.2billion), which the rakyat could actually view as a loss.
4 years ago, when 1MDB was still relatively unknown, we wrote this article to expose it to the public. We divided the debt at the time (RM42 billion) by household of 4 to make the topic relevant to our audience. Sadly, as it turns out today, even that amount was not a fair estimate.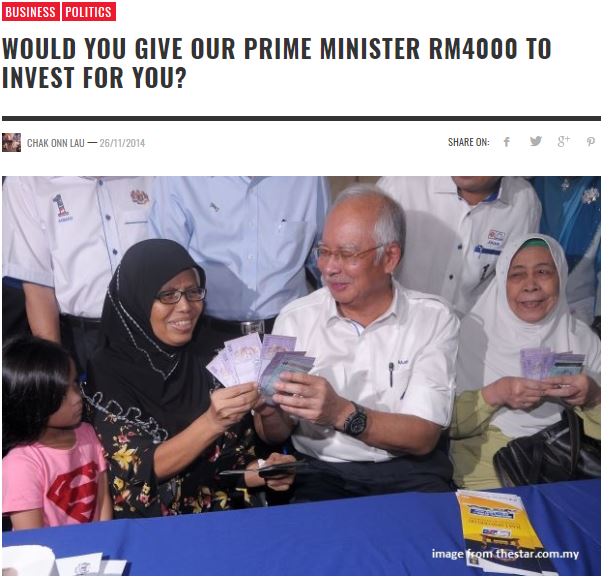 With this kind of mind-boggling figure, the only comfort that some Malaysians might take is that 1MDB might have set a string of events in motion that led to a change in government, which in turn is leading to a clampdown on the perpetrators.
We lost because of 1MDB.

The end. https://t.co/hxKREJEZdT

— Khairy Jamaluddin (@Khairykj) November 3, 2018