As far as recent memory goes, the ruling government has been accused of using sneaky tactics to win votes every time there's an election…. Paying for votes lah, blackout lah, giving free stuff lah… you get the idea. But the most recent accusation though, is so sneaky that it would win a prize for being the sneakiest sneak that ever snuck up on us (try saying that really fast).
One day, DAP MP, Ong Kian Ming noticed that 5590 voters from Batang Kali (which went to UMNO for GE13) had been mysteriously moved to nearby Kuala Kubu Bharu (which is held by DAP).
To take a closer look at WHY and HOW this happened, we spoke to DAP Serdang MP Ong Kian Ming and Thomas Fann, head of Bersih 2.0's Delineation Action & Research Team (DART). And of course the first question is…
Why does Malaysia's Election Commission want to move these voters?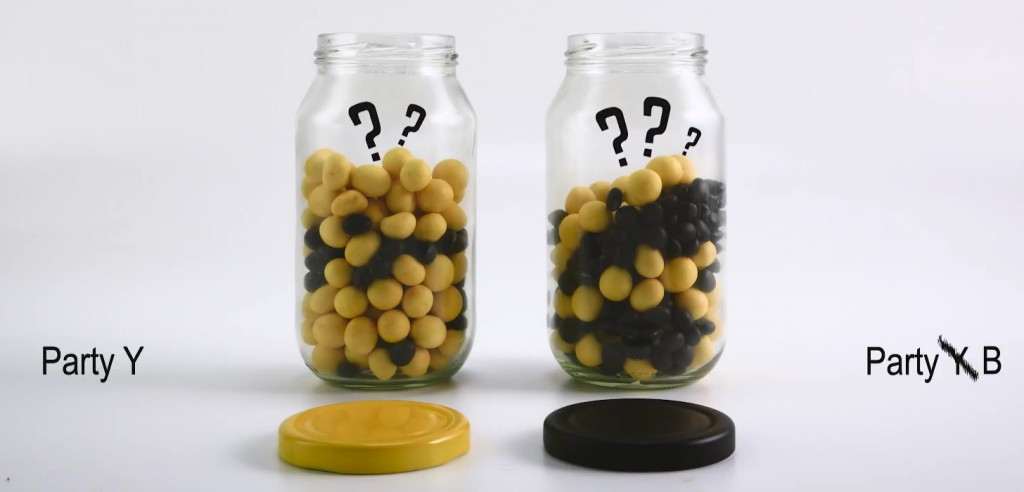 Let's say you had two jars. The Batang Kali jar is filled with MOSTLY (80 black/20 yellow) black beans, and the other KKB jar has MOSTLY (40 yellow/10 black) yellow beans.
What if you moved 40 black beans to the KKB jar?
The new balance would now be Batang Kali (40 black/20 yellow), and KKB (40 yellow/50 black), which means both jars now are Mostly Black.
In the EC's case, the opposition is saying that the government is inluencing our Election Committee to move beans around to favour the ruling party, BN. So that they can win both Batang Kali AND KKB in the next election.
How is it legal to move 5000 Malaysian voters around like that!?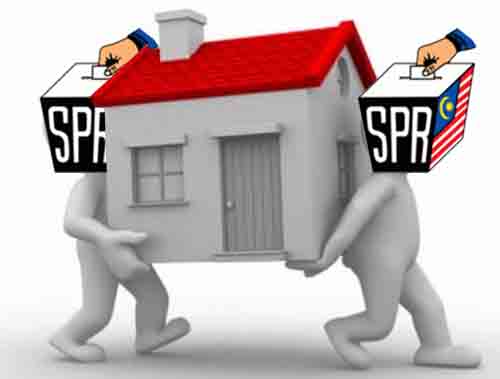 The practice of moving voters around is called "delineation" or "delimitation", which pretty much mean the same thing. They both refer to the EC's ability to redraw the boundary for a constituency (the area your vote goes to during elections), as given by the 13th Schedule of the Federal Constitution – meaning that it's actually legal.
The reason why delineation is allowed (not just in Malaysia) is to make sure that the people who live within a constituency are properly represented and able to vote conveniently. The Federal Constitution outlines four general criteria on page 212 that the EC must consider:
The constituencies should not eat into another state – You can't have a constituency where half the voters are in Selangor and the other half in Perak.
There are enough polling stations and facilities for all voters
The number of voters in each constituency should be more or less equal, unless it cannot be helped – like in rural, hard-to-reach areas.
Communities should not be separated. 
Some of you might have heard of two terms thrown around by BERSIH or other people who question Malaysian elections – Gerrymandering and Malapportionment. This is what happens when delineation is done wrong (but legally!)
Gerrymandering (which is a combination of the word creator's name, and a salamander!) is basically what we outlined earlier, about moving voters around to influence results.
This leads to a whole bunch of headaches for residents (that's ugaiz) such as:
Too many local authorities taking care of your area – like what happened in Kota Raja and Sri Muda in Selangor. The two areas are split between the Klang, Shah Alam, and Subang Jaya municipal authorities so if you have an issue, who do you report to?
 Getting an MP that cannot represent your needs, like in Klang where the islands like Pulau Ketam are in the same constituency as a strip of Klang town on the mainland. People on the islands would have very different needs compared to the ones on the mainland, so it makes it hard for both to be taken care of properly.
Malapportionment on the other hand is what happens when one constituency has more voters than another and ALSO a really big problem in Malaysia – we're one of the the worst in the world! Thomas gives an example of Bandar Kuching (81,000 voters) and Igan (18,000 voters). For example, if Igan's voters is used as a benchmark, Bandar Kuching should be split into 4 or 5 constituencies (or seats in parliament) because they have 4.5 times the number of voters. However it only counts as one constituency, meaning that FOUR votes from Bandar Kuching is worth LESS than a vote from Igan! This is also explains how, in GE13, BN won more seats in parliament despite getting less votes.
Shocking, but unfortunately legal.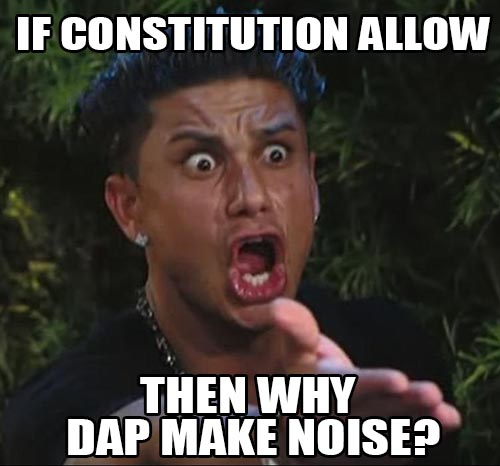 Except that this particular Batang Kali / KKB case might not even be LEGAL
So here's the thing… delineation can only happen once every 8 years, and has to go through a whole lotta processes, like putting it through parliament and making sure there's an announcement in the Federal Gazette and newspapers so local authorities and voters agree to them.
According to Ong Kian Ming the problem is that what the EC carried out a delineation exercise in Batang Kali and Kuala Kubu Bharu WITHOUT informing the parliament or voters therefore making it ILLEGAL, hence the term "stealth delineation".
He says that what the EC did was to try to hide the shift of voters from between the two constituencies by passing it off as a change in polling centres – which was announced in the Federal Gazette on April 29th:
"If they find that a centre becomes too small to fit all the voters, they may create another centre within the same constituency for efficiency. That's quite normal under Section 7 of the Elections Act. Instead, they're trying to hide that they've shifted voters from one seat to another, which is delineation." – Ong Kian Ming, in phone interview with CILISOS.
What the EC had actually done is something called Belah Bahagian, which Thomas explained:
"Belah Bahagian is a process which the EC has a right to do to adjust the polling district size, but they can't move voters across constituencies – both state and parliamentary. This should also not be done outside of a delineation exercise (e.g. every 8 years). Suddenly voters are moved without their knowledge, and will only find out that their in a different constituency during an election." – Thomas Fann, in phone interview with CILISOS.
Many countries have also taken steps to counter them. The UK for example has an independent Boundary Commission to conduct delineation exercises, with transparent access to their data and findings. On our side, well… there are a couple of problems.
The first is that the EC's independence has been called into question many times before, since they're actually under the Prime Minister's Department, with members of the commission appointed by the Prime Minister.
The second is with transparency of information. While accusations of unfair delineation/gerrymandering/whatever you wanna call it have been around for the longest time, the EC has always denied them in statements. But if you were to check out the Malaysian Elections Commission's site for some hard numbers though, you'll get this:
😐
While we can't offer a quick fix for what we consider to be an issue on a national level, there are some steps that you can take as a voter because…
All you need is 100 Malaysians to fight Gerrymandering in your area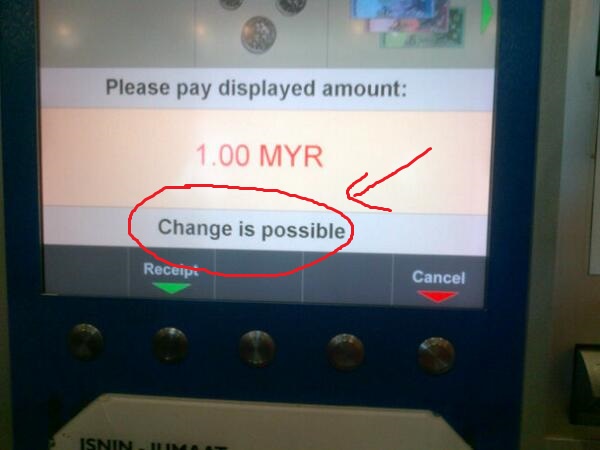 Unfortunately, for the Batang Kali/Kuala Kubu Bharu incident, it was done so quietly that the residents didn't even know about it in time to object. THIS is why DAP is considering taking legal action against the EC. However, Ong Kian Ming stressed that nothing is confirmed yet (at the time of our interview):
"Legal action is one possibility. If the courts decide yes, it's delineation, then it would be considered illegal." – Ong Kian Ming, in phone interview with CILISOS.
But for regular delineation exercises, the Federal Constitution also gives us another avenue to get things changed back without going to the courts. When the delineation process is announced by the EC and 100 people from a constituency files an objection, the EC will have to call for an inquiry and speak to a representative from the group.
However, only the residents of THAT constituency can object validly. E.g. our editor can't object to Batang Kali cos his constituency is Kelana Jaya. AND you'll only have a month to object once it happens. Sarawak recently had its own, but Peninsular and Sabah's could happen VERY soon at ANY TIME. When the time comes, we'll let you know 😉
It's also a good idea to check your voting status from time to time so you don't suddenly find yourself grabbed by the ball…ots. All you need is your IC number, and you can check it from the EC's website here.
If there are any issues, Thomas offers two solutions:
Contact the EC and make a request to be changed back to your old constituency.
Contact Bersih 2.0 at

[email protected]

. If you have previously tried contacting the EC, send a copy of the conversation to Bersih as well. If it's an issue with delineation, Bersih 2.0 will help analyze the case and prepare the objection letter.
BERSIH has an initiative known as DART that actively monitors these situations, so do let them know if you have a complaint, or would like to help others be AWARE enough to complain. So if you're all up for cleaner, more transparent elections, why not give the banner below a click? There's no malware warning, we promise  😉