[Ed's note: this article was originally published in May 2016] 
It's not surprising news any more to hear that a lot of Malaysians are going bankrupt. CILISOS previously wrote that a gila number of Malaysians are barred from leaving the country – more than 820,000 people barred kind of 'gila'. And the biggest reason they're barred is because of bankruptcy – 200,727 people (or 24.24%) kind of 'biggest'.
In fact, 60 people are declared bankrupt EVERY DAY!!!!!!!………….!!
In The Star's report, Minister in the Prime Minister's Department Nancy Shukri revealed that most of them are people aged 35-44 (34%), followed by 45-54 (26%), 25-34 (20%), and 55 and above (11%). BUTT declaring bankruptcy is serious beezneezz ok, got a lot of restrictions (besides barred from going abroad), like you cannot act as director for a company any more, restricted from carrying on business, and they will confiscate your assets (eg. house and cars).
So, what is causing this bankruptcy epidemic among the rakyat?
1 in 4 bankruptcy cases is caused by………car loans?!?!
Dunno if this is surprising to you, but some of us CILISOS peeps thought perhaps buying a house might have been the bigger factor or something. If you answered car loan in the poll, then you can probably relate. You must be in the process of paying off your soul-sucking car loan as well (or you guessed from the title oredi 😛 ). By the end of the first week your salary comes in, your bank account is running on empty, so the rest of the month is just one hangry blur. But here are our 9 tips to survive until your next payday.
The reality is, ONE in FOUR bankruptcy cases in Malaysia is caused by defaulting on vehicle-loan repayments, reported The Sun. (ONE IN FOUR!!!) That's about 28,374 cases (27.94%) out of the total of 101,537 cases handled by the Insolvency Department, from 2011 to 2015. Followed by:
Housing loans – 21,697 cases (21.36%)
Personal loans – 20,727 cases (20.41%)
Business loans – 11,899 cases (11.71%)
Those of you who know what it's like to ikat perut to pay your car loan, you guys are not alone. After all car ownership is the third highest here than anywhere else in the world, according to the Nielsen Global Survey of Automotive Demand. (Although this article puts our country at 44th place, using data from the UN, International Road Federation, and World Bank.) Not everybody falls into the same trap like one in four Malaysians however, maybe because of better financial management. Allow us to explain…
People buy a Honda City when they can only afford a Perodua Kancil
Malaysians like to buy expensive brands, states the Federation of Malaysian Consumers Associations (Fomca).
"They buy a car not because it could bring them from one place to another, but to make them feel better. It is about our value system. One example is buying a Honda City when they can only afford a Perodua Kancil." – Datuk Paul Selvaraj, Fomca CEO, The Star
So why do we do this? Datuk Paul notes that consumers feel cheaper items have less quality. Well, when something is expensive, it is expected to perform better and last longer, although THIS IS NOT ALWAYS the case (disclaimerdisclaimerdisclaimer). But for example, the City is generally expected to be better than the Kancil, right? And let's not even talk about every single Top Gear review of a Malaysian car. Remember what happened to the poor, poor Kelisa?
Quality aside, we battle materialistic demons.
Several articles about materialism in Malaysia have been written (here and here), and we even found a study that claimed we are the second most materialistic country after Singapore, compared to Indonesia and the Philippines, and we are the least grateful country among the four. We know it's subjective and it can't be conclusively said that we are a materialistic society, at the same time we can at least agree we have materialistic tendencies, right?
End of the day, you have the freedom to choose what car you want without anyone nagging you, but if you're not careful with your finances, you could end up in debt…and there's no freedom in debt.
Secondly, why is it so easy to buy a car when it's so expensive?
Don't get us wrong, car prices are steep and motoring magazine Jalopnik wrote that we might be the second most expensive place to buy a car (first is Singapore pfft). However, is it's super easy to get a loan! All you need is basic documentation, a low down payment, an approved hire purchase loan and thatssit, wrote iMoney.my.
Usually most banks require a minimum down payment of at least 10% of the total cost, though sometimes got special 0% deals. See? Easy right? But this could be a TRAP because it will lead to higher interest payments. When it comes to down payments, remember that more is less (higher down payment = lower interest charges).
Singapore on the other hand has high entry requirements and it's been getting harder and harder, writes Moneysmart.sg. The minimum down payment is 50% of the total value. As for documentation, Singaporeans must obtain the Certificate of Entitlement (COE), Vehicle Quota System (VQS), Electronic Road Pricing (ERP), Additional Registration Fee (ARF), etc. Basically it's not easy to buy a car there, so might as well take the MRT.
Anyway, being eligible for a car loan in Malaysia does not automatically mean you can afford one. Monthly instalments are just the tip of the iceberg of car ownership. You've gotta factor in car insurance, road tax, petrol, repairs and maintenance…you get the drift. So, while having a low entry requirement can be good in some ways, the cons outweigh the good in the long run.
So what is a responsible amount to spend on a car?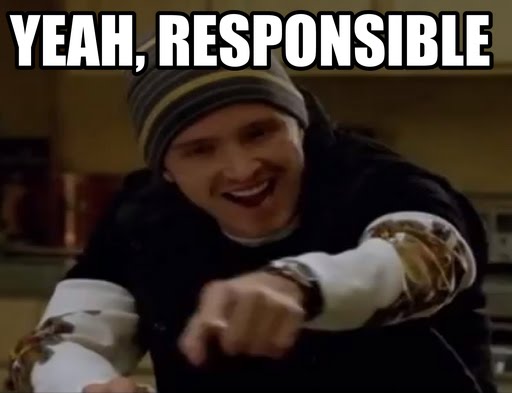 Before you buy a car, seriously consider if you can afford it or not, like iMoney writes, if you are paying more than 15% of your monthly salary on it, then you're already doing it wrong. However, iMoney also said that financial experts recommended total debt commitments should not exceed 36% of your gross income. Here's an example for fresh grad salary (assuming they earn RM2,500):
Gross monthly income: RM2,500
36% of gross monthly income: RM900
Total debt commitments: RM600 (different for each person)
How much you can afford for car repayment: RM900 – RM600 = RM300
HUHH? RM300?!? What car can you buy with RM300 per month? 😥 Well, you could still go with something cheaper – better to drive a Kancil and be debt free than drive a City and be drowning in debt.
(Don't worry tho, Carsome (our sister company) has calculators to help you kira monthly instalment, road tax and yearly insurance, so you know your figures before committing.)
But for those who are already in this situation and falling behind on car repayments, licensed financial adviser with Standard Financial Planner Jeremy Tan suggests:
Renegotiating terms with the bank (ie. you can negotiate an extension of the tenor [length of time until a loan is due], so that you get a lower repayment amount.
Selling off the vehicle, provided the value of the car is still worth more than the outstanding loan sum.
Let the car get repossessed, though it's not a viable option, coz it may incur more cost, affect your credit score, or capacity to borrow for other mortgages in the future.
And finally… if it comes down to it… Nancy Shukri suggests to declare bankruptcy. She said it's not the end of the road for defaulters because it could offer protection instead:
"This is the practice that we wish to encourage as we don't want people to just borrow money and then shirk the responsibility of paying up their loans or debts." – Nancy Shukri, Minister in the PM's Department, The Star
BUUUT again, declaring bankruptcy is a serious thing. Are you willing to be barred from leaving Malaysia? Stopped from carrying on your business? Have your home and cars taken away? The Department of Insolvency cautions this should be a last resort. Otherwise what's the point of having a nice car if you have no home to drive to?
Sooooo, WILL taking a car loan bankrupt you? Not if you know how to be responsible with your choices, it won't!!