[Update: May 2018] Xavier Justo was seen taking pictures with our new Prime Minister, Tun M. This article was written in 2015, but should give you a good idea of why JUSTO is a big deal 🙂 Here's the original featured image used 3 years ago… ngehehehe. Title was originally "Why M'sian gomen so heboh over a Swiss guy arrested in Thailand?". He was released after spending a year in Thai prison, and two months ago held a press conference about his ordeal.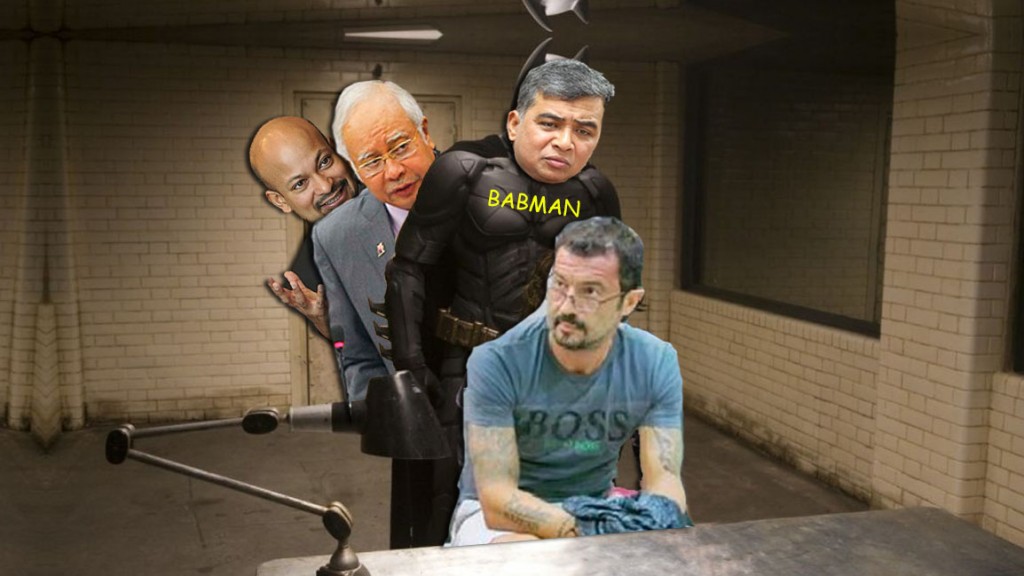 [Update: August 2016] After serving a year of his 3 year sentence, it was reported that Xavier Justo would be released from Thailand's jail after receiving a royal pardon "in conjunction with Thailand's King Bhumibol Adulyadej's 70 years on the throne and Queen Sirikit's birthday."
This is a story where you can talk about 4 countries in a single breath. Are you ready for this? This story is about…..
A Swiss national,
Who was arrested in Thailand,
Because he was allegedly blackmailing a Saudi Arabian company,
That had dealings with Malaysia's 1MDB.
But before we go into the details, let's just talk about how it all started.
So recently there was a lot of news about how a former employee of PetroSaudi International (PSI)  (a company that has been linked to 1MDB), Xavier Andre Justo, was arrested in Thailand for attempted blackmail and extortion.
Xavier Andre Justo was a former employee of PetroSaudi International (PSI), a privately owned oil company. According to Bangkok Post, he was paid 140 million baht (RM15.6 million) to leave the company after he "behaved against the company's rules and regulations."
Later it emerged that he allegedly attempted to blackmail the company  for another 2.5 million Swiss Francs (RM10 million) by threatening to release confidential info. Ahhh…
And then suddenly…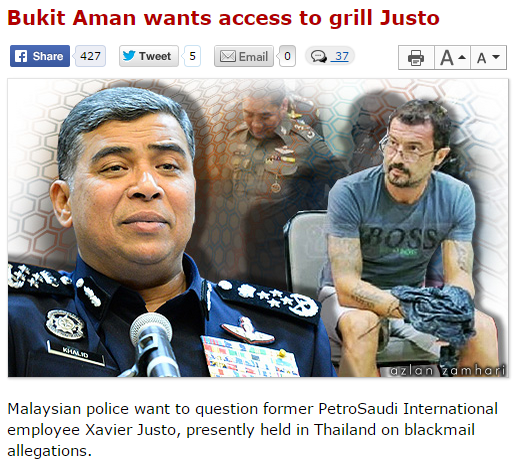 WHOA WHERE DID THAT COME FROM?
Ahh apparently because he allegedly tampered documents about deals between PetroSaudi and 1MDB that was published on Sarawak Report – Malaysia's favourite whistle-blower website (that always seems inaccessible) that published alleged emails between 1MDB and PetroSaudi international.
We know, we know, another heavy story on 1MDB. And we hear ya. If you feel that you don't know enough about 1MDB just yet, we've tried our best to talk about them here and here. But after reading come back here k?
What we're gonna do here is try to answer some of the questions ugaiz might have about how this Swiss guy relates to 1MDB.
1. What secret emails about 1MDB did this angmoh leak?
Have you heard of Jho Low? You remember that the Sarawak Report has been releasing a stream of leaked emails linking Jho Low to Petrosaudi and 1MDB in a deal that was allegedly used to transfer RM700 million? At the time, CILISOS was hesitant to publish anything based on these emails cos we didn't know the source of them.
Well. We do now :).
Yeap, the source of the secret emails has been reported to be none other than Xavier Justo.  And now that we know the source, shouldn't the emails be more credible? Well, not to the gomen.
2. How did the Malaysian government react?
The NST was the first in Malaysia to introduce Xavier Justo to the Malaysian public.
In an NST exclusive, they not only reported his arrest in Thailand but also published an article that seemed to almost villainise him on a personal level. But two days after that, Sarawak Report came to his defense with their own article about who he was.
Anyway, the NST reported that, to find the person responsible for the blackmail (because who blackmails someone and uses their real name, duh) and the leaks, PetroSaudi hired a cyber-security firm, Protection Group International (PGI).
In their investigations, NST reported that PGI investigations showed evidence of Xavier Justo stealing information before he left and that the data was…..TAMPERED WITH by Xavier Justo after it was stolen!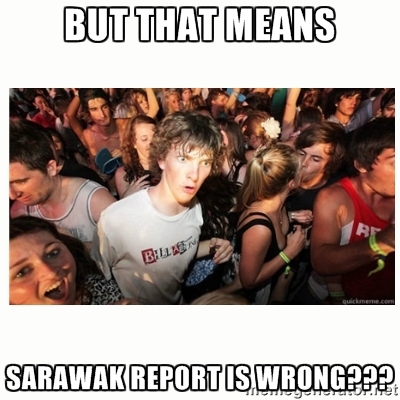 Well it would seem like it, because the Malaysian gomen took notice. After the news broke, Home Minister, Datuk Seri Dr Ahmad Zahid Hamidi, said that the Sarawak Report would be investigated for publishing these emails. Our Prime Minister then said that the gomen would take action after the investigations were completed.
They even said that they would investigate websites that published the information from Sarawak Report, specifically The Edge.
"The Edge and its owner Tong Kooi Ong must be held responsible for publishing inaccurate reports and false information. The Edge should have verified the facts before publishing the articles." – Home Minister, Zahid Hamidi as quoted by The Star.
3. But how exactly were the emails tampered with?
In the midst of defending 1MDB and talking about how the emails between 1MDB and PetroSaudi had been tampered, the gomen forgot to do one thing. They forgot to tell people what exactly was tampered.
But we gotta hand it to Sarawak Report la. With the government on their backs, you would expect them to run and hide but nooooo…they responded in the most legal, claims-backed-up, now-you-gotta-disprove-me, kind of way.
3 days after the NST reported about the tampered emails, Sarawak Report went and like isi peluru & published an article that explained in detail why the emails were not tampered!
If you feel that the article above is too long and complex, Greater Malaysia did a listicle which summarises the Sarawak Report article.
But basically, Sarawak Report provided a copy of the documents that were supposedly tampered and showed that Xavier Justo only copied the article. This means that Xavier Justo did not change the contents of the document.
But this also means 1MDB now has to deal with the allegation by Sarawak Report about their joint-venture with PetroSaudi. As former Prime Minister, Tun Mahathir, said.
"Even if Justo tampered with the e-mail, it does not alter the fact that 1MDB forked out US1.9 billion to the JV with Petro Saudi, which within 6 months was so worthless that the JV was aborted." – as quoted on Tun Mahathir's blog.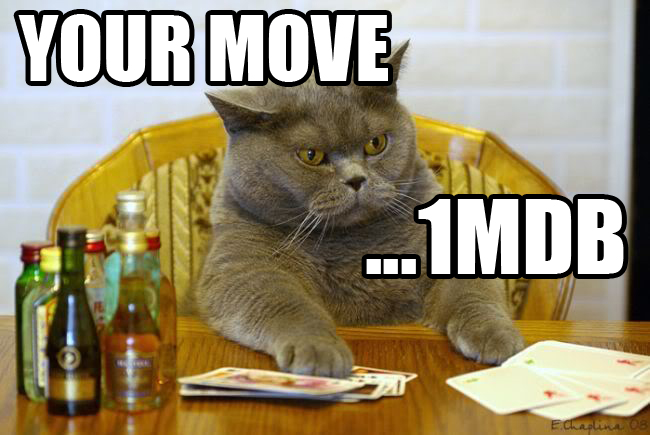 4. What was everyone's response to Sarawak Report's response to NST's response?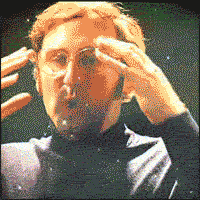 It was reported that Sarawak Report attempted to get in touch with PGI, the cyber-security firm, to confirm that they made statement about the documents being tampered (because it was first reported in the NST). Their reply was they couldn't say anything without their client's permission.
This columnist discusses that since Sarawak Report's reply to the allegations, no one has come forward to prove them wrong.
And that is true because the most recent gomen comment on the issue came from Deputy Home Minister, Datuk Seri Dr Wan Junaidi Tuanku Jaafar, who said it was logical to believe that documents were tampered with.
"Document is seen to be from him, so we cannot assume anything else other than him tampering the document… of course everything that we do and say here is based on logical assumption." – Datuk Seri Dr Wan Junaidi as quoted by The Malay Mail Online.
…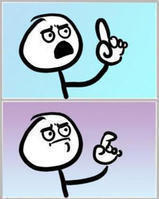 Okay then.
All this can be resolved if 1MDB releases the original document
In our previous article about 1MDB, we concluded that a lot of issues surrounding 1MDB can be resolved if 1MDB was more transparent. And we believe that stands for this article as well.
Lim Kit Siang and Tony Pua of DAP have both asked that 1MDB and PetroSaudi show the original document to prove their tampering claims.
"The best way for Petrosaudi or 1MDB to debunk, once and for all, all the various allegations published and exposed by The Sarawak Report or any other media organisations, is to provide the proof to the contrary." – Tony Pua as quoted by The Malay Mail Online.
And at the moment it's hard to disagree with this la. As far as this story goes, it's now on 1MDB to prove that they are the innocent ones. And as the story goes, the more one tries to hide something, the more people start to take an interest in what is being hidden. People will only want to dig deeper and deeper, just like Wall Street Journal over here.