Yay it's the end of 2016! What a horrible year it has been for the global entertainment industry with some of the biggest talents leaving their friends and family. In fact, what a horrible year it's been for a lot of people!
But despite what it looks like, CNN has come to the defence of 2016 by highlighting some of the awesome things that happened this year. This is the year we got serious about humans on Mars. It's also the year where pandas are no longer extinct. And if you remember the horror that was ebola, the West Africa is finally 100% free of the epidemic!
So to bring it closer to home, we at CILISOS decided to highlight one thing that we each liked in 2016:
1. Mahathir arriving at the wrong BERSIH stop – Chak, Editor-in-Chief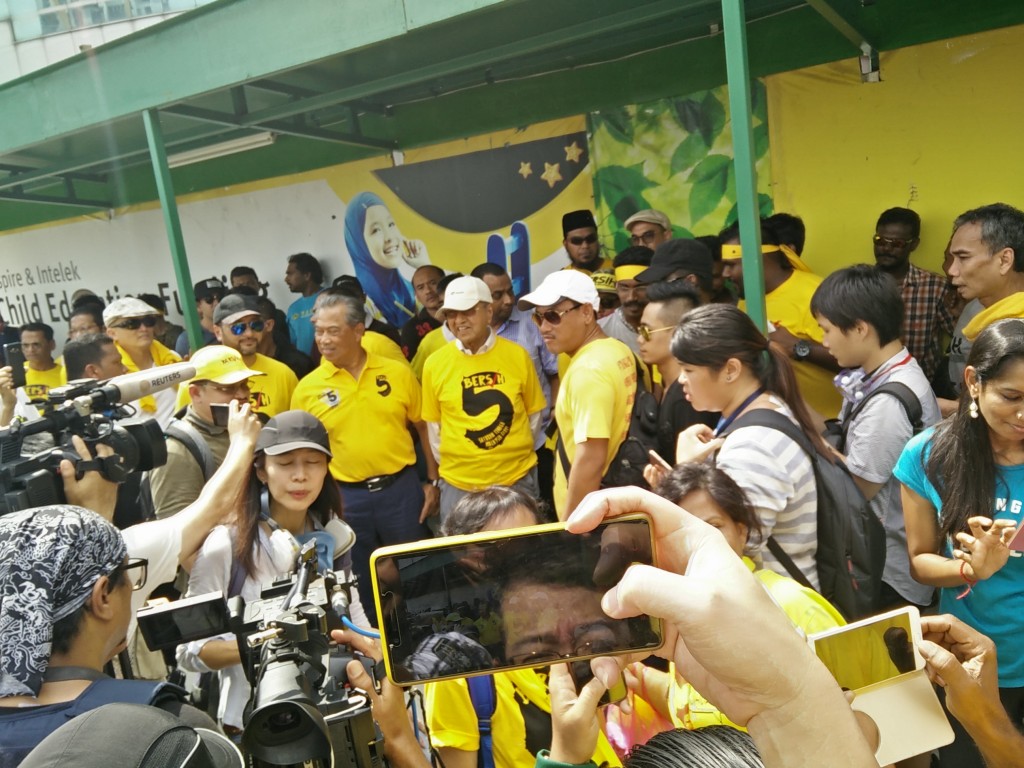 This was the shortest BERSIH I had attended, cos I had food poisoning that morning. So I parked my car in Bangsar LRT (yes, plenty of car park!), and walked with some friends up Jalan Bangsar. Then I cut out to a client's house to use the toilet and have lunch. Around 2ish, as most of the crowd had moved towards KLCC, I walked back to Bangsar LRT and was surprised to see a crowd of people at the station.
And suddenly, Tun M! He'd been away, but had flown back the same day to attend BERSIH, and apparently was misinformed that the party was still in Bangsar. But crowd-pleaser he was, he stayed for a few pictures, then got into his chaffeur-driven Jaguar, and together with an entourage of protons and kapchais, drove down the wrong direction of Jalan Bangsar, magically appearing at KLCC less than half an hour later.
Why I chose this? BERSIH 5 was alot better than 4 for me. There was a good balance of races, and many different state flags flying. But there was also Tun M, the guy who has been against protests his entire career, wearing a BERSIH shirt. While some might say this is a cop-out and hypocrisy of the highest degree, to me, this showed a man willing to swallow his not-insignificant pride to do what he thought was right for our country. How many 91-year olds did YOU see at BERSIH?
2. The rise of Luqman Poldolski and gang, the future of Malaysian comedy – Lydia, Managing Baditor
If you're a millennial (or a Malaynnial, a term we've actually heard from a client), we know you've seen 'Malay vines' or 'Malaysia vines' pop up on your news feed. ICYDK, they're short, mostly home-made videos of Malaysians doing silly stuff. Enter Luqman Podolski, possibly the biggest local Viner around. From really random nonsense to a silly take on current events, Luqman, his friends (like Adib Alex, also pretty darn femes), his awful wig and even his fluffy nipples (yes) have found fame through smartphone-recorded comedy.
Why I chose this? Because this, I feel, is the future of Malaysian comedy. On the surface it's hilarious to anyone who's well-versed with memes, but there's a secondary layer that touches on real issues, like Budak Wicet (Malay kids who use English words incorrectly), haram stuff (like Aunty Anne's hot dogs) and, err… Agenda Yahudi.
And here's the best part. Although their videos are in Malay, it's humour transcends different races and cultures:
Granted their content wouldn't be funny to everyone. In fact, our own Editor-in-Chief had a blank face when he watched Luqman's videos, but… you can't really trust the taste of someone who doesn't like cats, right?
3. The game my kopitiam friends made which ended up becoming an international phenomenon  – UiHua, Keyboardist
If you haven't heard of the mobile game Sara Is Missing, hooooooboy are you missing out. What makes the game interesting is that you're basically going through Sara's phone, getting to know her and piecing together the mystery behind her disappearance through her messages, photos, and even receiving phone calls 😯 If you enjoy those found-footage style games, you'd definitely like this one!
It's been getting really good reviews, including those by popular Youtubers Markiplier and Jacksepticeye; and bagging awards in two categories at the recent International Mobile Gaming Awards Southeast Asia.
Why I chose this? I'm picking this as my most memorable moment of 2016 isn't just because the game is made by a Malaysian company… It's because I know the actress (Tehmina) and the guy (Jeremy) who designed the game! #NameDrop #TumpangGlamor
So in addition to being happy for friends, the fact that a really good game came from a Malaysian company deserves mention. It's available for FREE on Android, iOS, Mac, and Windows if you wanna check it out, but the experience is much better if you play it on your phone la.
4. Adiwiraku, the rural school that nobody expected to win an English choral speaking competition – Jolyn, Senior Writer
Many great movies are based on real life stories – no need to look for fiction to be wow-ed. Adiwiraku, a new independent Malaysian film, will also pull a few heartstrings, we hope. So what Malaysian real life story is this movie based on? Let's just say, it's something all of us who have put on that white button shirt, turquoise blue pinafore, and army green trousers, can relate to. Yep, that's pretty much everyone who has gone to a sekolah kebangsaan.
Adiwiraku is an inspiring story about SMK Pinang Tunggal, a rural school in Sungai Petani, Kedah that got labelled a 'hotspot' school because of its low English academic results. So you can imagine people's surprise when its students joined a district choral speaking competition… an emerged Top 5!! Here is the movie teaser:
Why I chose this? It was a dramatic, roller-coaster journey for both teachers and students. What's more amazing about Adiwiraku is that the students acted as themselves in the movie. It goes to show that you can beat the odds when you set your mind to it. And that is real courage.
Adiwiraku will be released in 48 cinemas nationwide on 9 March. Watch for the article on CILISOS. 🙂
5. Faiz Subri, Malaysia's Puskas Award nominee – Raymond, itenrn, intern
This player from Malaysia just scored the best free kick you'll see all year https://t.co/qLqCXNGbRw pic.twitter.com/M4Mg8VZizd

— Complex UK (@complex_uk) February 16, 2016
As a football fan, this free kick by Penang player Faiz Subri is confirm the highlight of Malaysia's 2016 for me. The excitement in me when I first saw it on my Twitter feed in February is still here at the end of the year. And while it was speculated that he would be nominated for the Puskas Award (best goal award by FIFA), to actually see a MALAYSIAN player among the nominees when it was announced was still amazing.
In fact, at time of writing, Faiz Subri's goal is the MOST viewed video among all the 2016 Puskas Award nominees on FIFA's official Youtube channel, with 2.2 million views! For those of you who want to help Faiz (and Malaysia!) win the Puskas Award, ugaiz can click here to go vote for his goal as your choice for the 2016 Puskas Award. And for those who wanna know more about this free kick and the Puskas Award in general, ugaiz can click here too!
Why I chose this? After a year of ups and downs for most of us Malaysians, perhaps we could start of 2017 with a bang by seeing a football go up and down and side to side by our very own Faiz Subri. #benditlikebeckham #spinitlikesubri
6. The man who probably triggered all the investigations on 1MDB – Hans Sim, Writer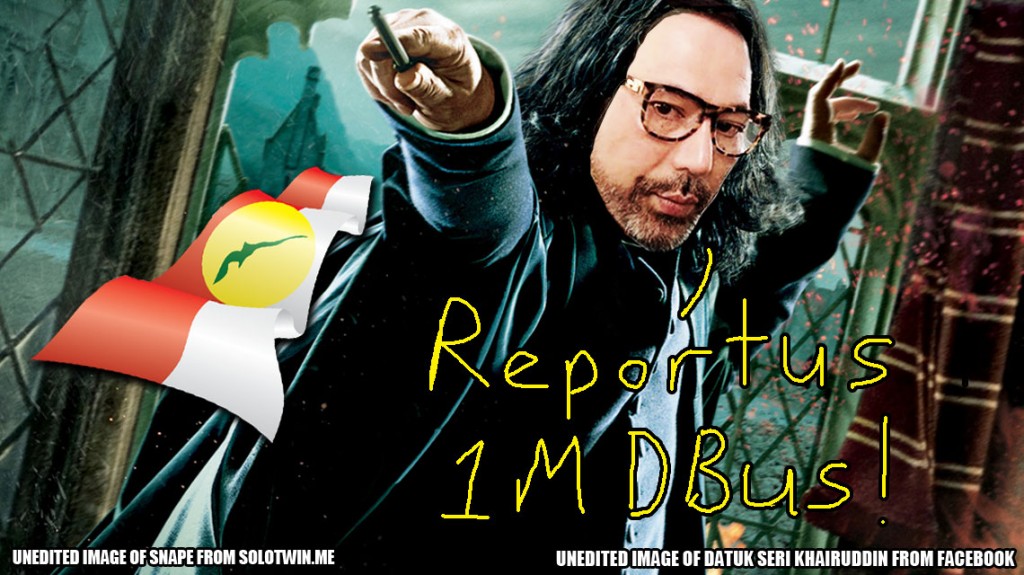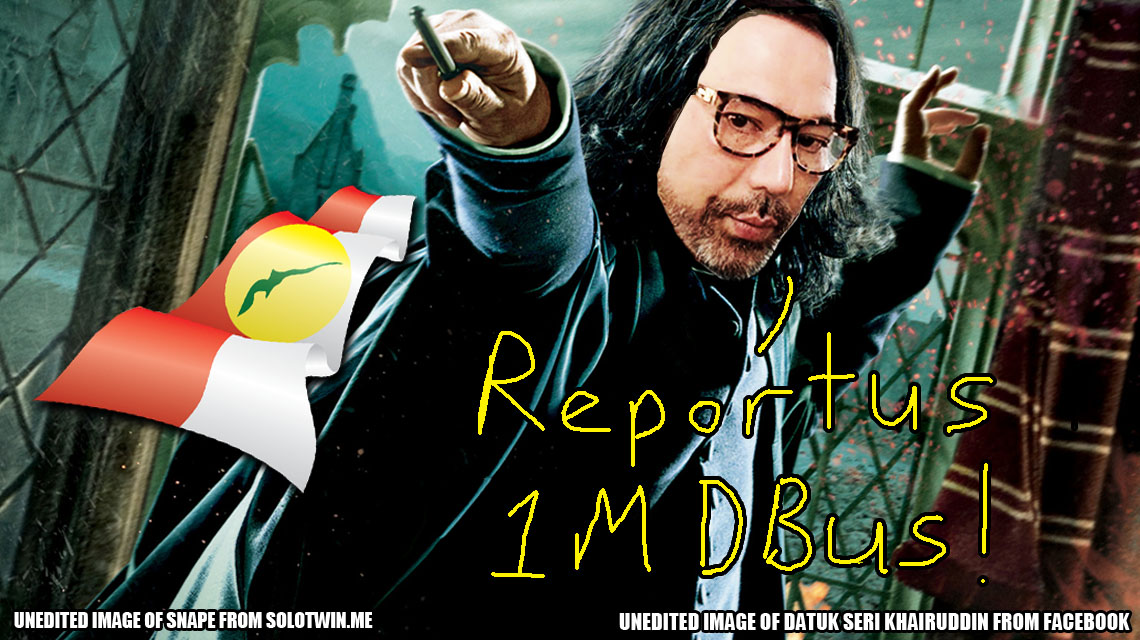 What I'm about to say actually happened in 2015, but the effects of it carried on throughout 2016, affecting my life (and probably all of yours as well).
Khairuddin Abu Hassan. Not many people would remember that name, but it started to pop out in the news in September 2015. This one guy, together with his lawyer, went to a number of countries around the world to make police reports about 1MDB. Back when we first covered him, we actually had no idea if what he did would have any effect.
But come 2016 and we find that numerous countries have actually been investigating 1MDB in their own capacity. Switzerland, Singapore, and of course the USA all did it. Switzerland tried to get our Attorney-General to examine the new evidence they found, Singapore ended up closing 2 banks for being associated with 1MDB, and the USA, well DOJ report la, enough said.
Why I chose this? Most of them are still undergoing investigations, and all allegations towards 1MDB are still..alleged, but aside from helping Malaysia getting one step closer to finding out the truth about 1MDB, it also gave this writer quite a lot of articles to write haha. And even if it's not entirely clear that Khairuddin triggered ALL of these investigations, he did actually go to these countries to make these police reports, and perhaps he does need to be commended for that, especially when he's ended up being charged with being a threat to parliamentary democracy as a result.
7. The brave but neglected armed forces who made us proud – Klaus, Vampire Intern
Although they don't really have a very good public image, not enough credit is being given to our officers on duty. Earlier this year, they even stepped up and increased patrol on the streets to combat potential terrorist threats in public places. Even during the Puchong nightclub grenade attack, the police responded promptly and even confirmed IS involvement of the attack barely less than a week later.
More recently, there was the shootout between the Sabah security forces and Filipino armed kidnappers at Semporna, Sabah, where a policeman was injured , and a key Abu Sayyaf group figure was killed.
Why I chose this? News about suspected militants being arrested have been showing up from time to time, and though it's scary to imagine, it's comforting to know the authorities are working hard behind the scenes to keep Malaysians safe. For all of these reasons, our servicemen deserve an awesome high five, let's not let a few bad apples ruin the whole orchard.
Let's welcome 2017 with some hope 🙂
Sure it's been a year of ups and downs. Our exchange rate weakened to the point that an onsen egg looked tough. Tragedy struck when a bus crashed and killed 14 on board. People got arrested for fighting for democracy. Others threatened people of a different race through martial arts and a certain bold colour.
But at a time when our country is swamped with regressive policies, we keep hope. Because with a bit of that, we might actually make it through the future. Did you know that over the past 2 years, Malaysia has been a bit more progressive? And in 2016 itself, some of our laws have changed for the better.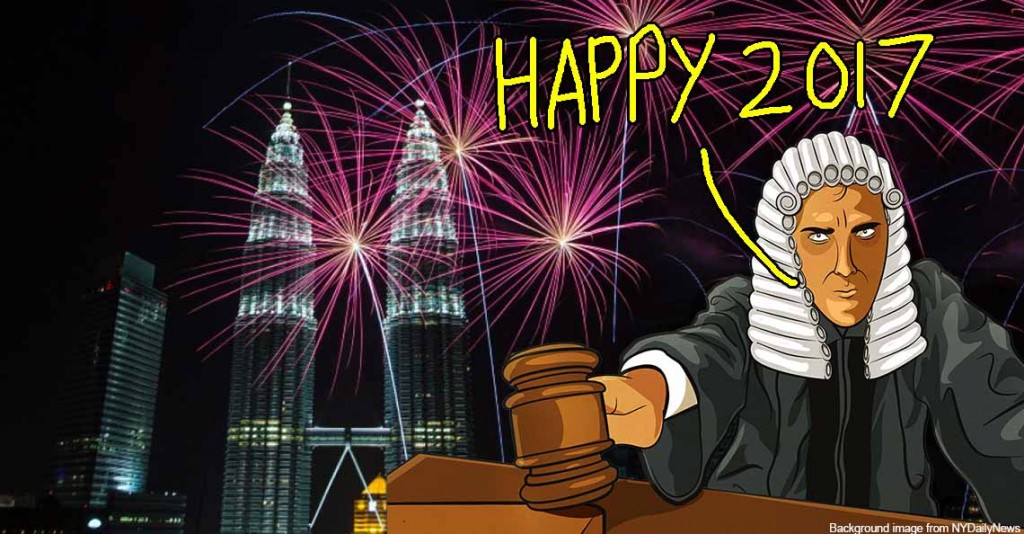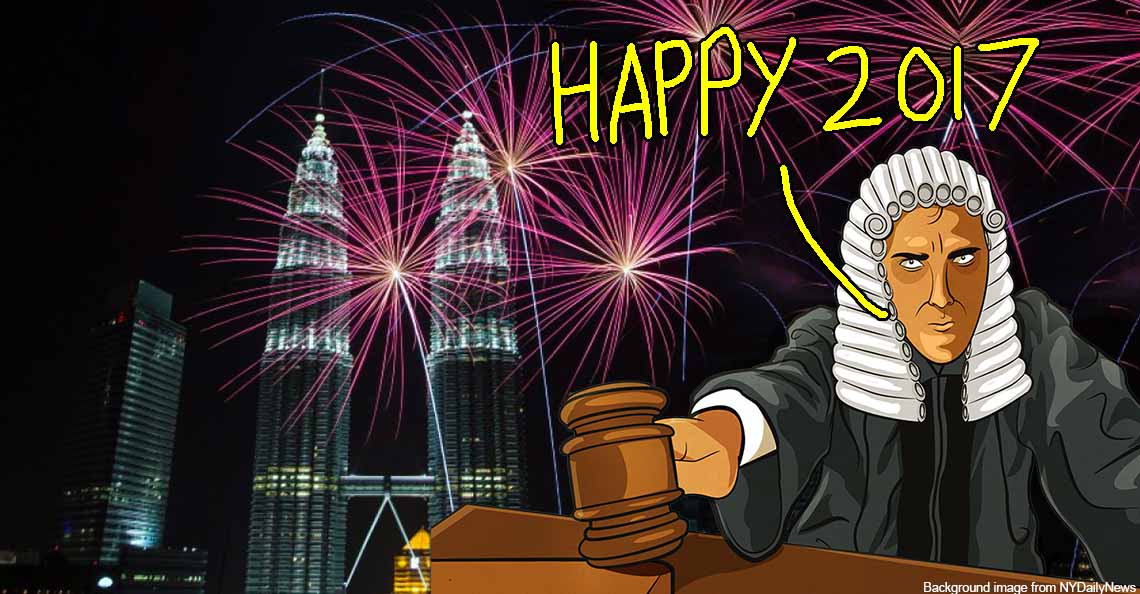 Change CAN happen, and as history has proved, change WILL happen. As an ancient Greek dude once said, change is the only constant in life. When the government does something progressive we should show our support, just like when they something regressive we voice out against it, coz if we don't they might just stop doing progressive things entirely.