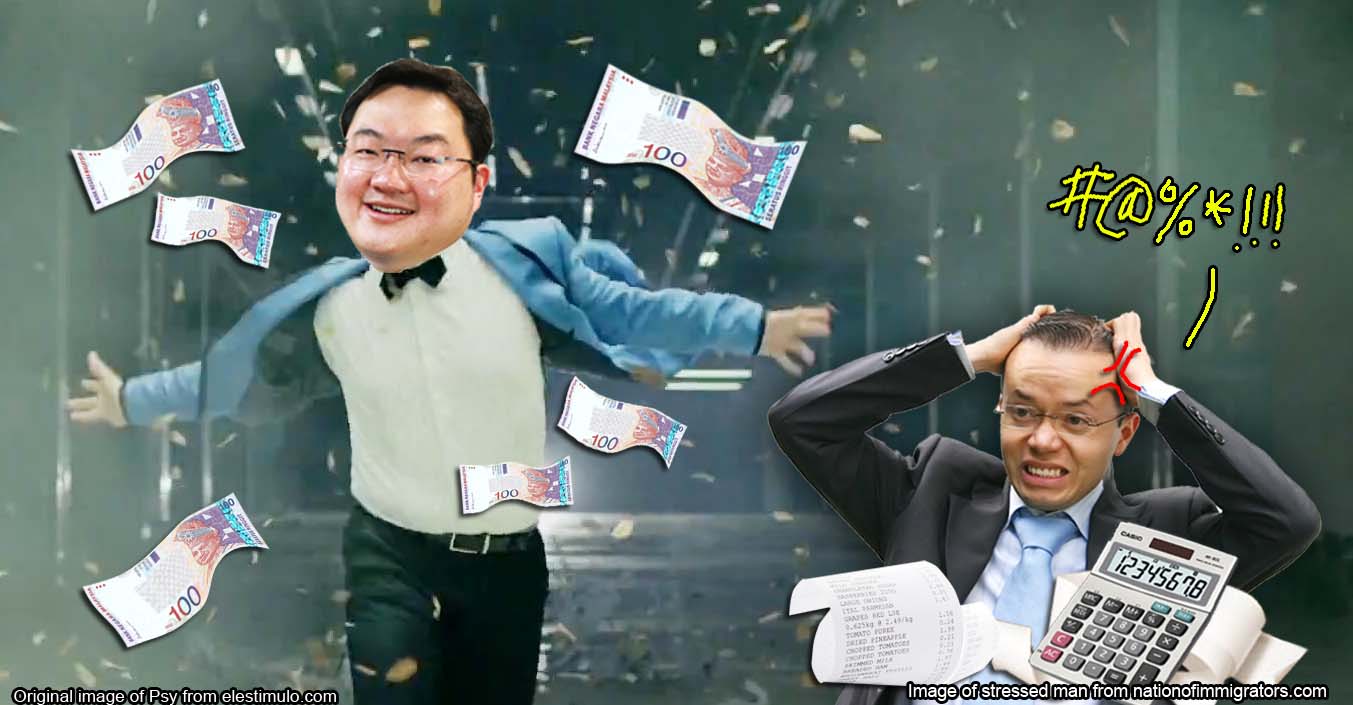 *Untuk baca artikel ni dalam Bahasaa Melayu, sila tekan sini!
Among his first ever articles for CILISOS, this writer once painted Jho Low as nothing more than an exceptional (and generous) businessman similar to Tony Stark.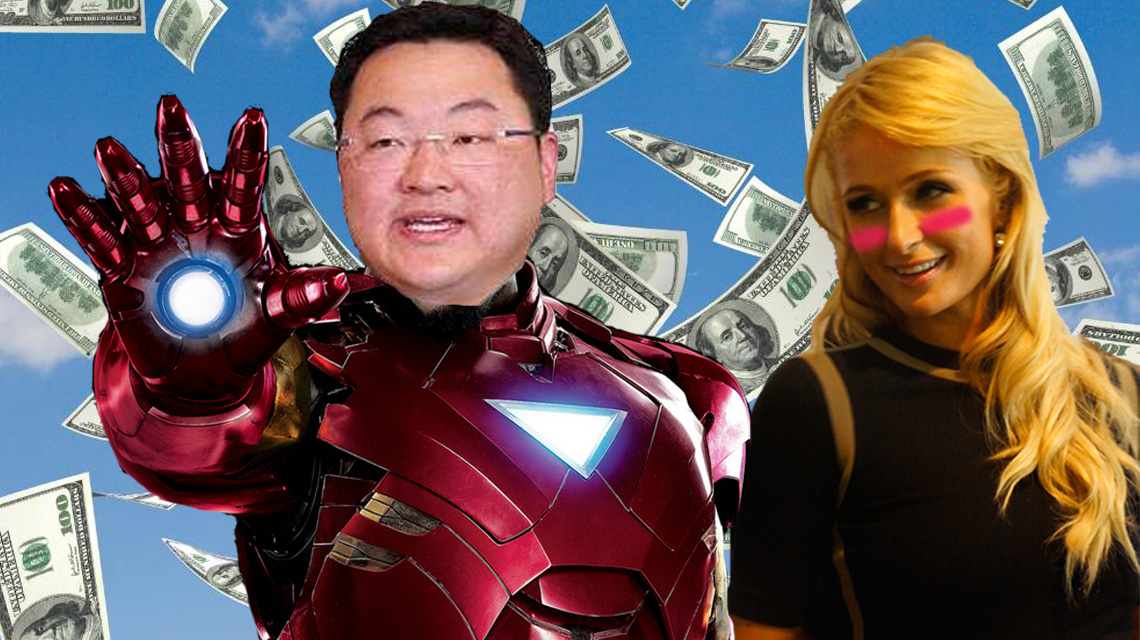 This writer may now have to retract those words.
Most of you would have already heard of the recent United States Department of Justice (DOJ) lawsuit against certain people involved with 1MDB, among them Malaysians like Riza Aziz (our PM's stepson), unnamed "Malaysian Official 1", and our very own playboy, billionaire, philanthropist, Jho Low. So yes, the US government is suing these inviduals.
For those of you who don't actually know what is going on, about a week ago the US announced that they were gonna file a lawsuit with the aim to recover USD 1 billion in assets which they say had been stolen from non-other than 1MDB. If you're wondering why the US cares about this, it's because of something called the Kleptocracy Asset Recovery Initiative, which is an initiative by the US to recover assets stolen by foreign officials and kept in the US.
But as we were looking at the whole US lawsuit document, we tried looking up how many times these names appeared and this is what we found.
Malaysian Official 1 – 32 times
Aziz (as how they refer to Riza Aziz) – 78 times
 LOW (or Jho Low, we left a space so that words like "follow" don't apply) – 290 freaking times!
Whoah. Did ugaiz expect that? Cos we didn't lo… 
And so what we've done is try to calculate just how much Jho Low has spent by category since 2009, the year 1MDB was formed. Honestly, it wasn't the easiest thing to do la.
We'll be honest and say that most of the numbers in this article are from the actual DOJ lawsuit. After trying out best to include every amount associated with a purchase by Jho Low, we thought we'd go from lowest to highest, and described our sources carefully. Generally speaking, the DOJ documents in blue would be the ones with the highest credibility.
1. Gifts – USD 15,100,000
Sources:
USD 14,500,000 in DOJ documents.
+USD 600,000 in WSJ report. 
+USD 1,480,000 from anonymous YouTube video (although it did look like it cost quite ALOT)
So between Oct 2009-Oct 2010, the DOJ alleges that Jho Low transferred money all over the place. Among these are what looks like gifts to 2 people.
His sister (USD 3,500,000)
His friend, Eric Tan Kim Loong (USD 11,000,000)
Why his friend get so much more than his sister (poor thing)?! Well, it may have something to do with one of his OTHER expenses, which we'll talk about later;)
That's not all, because in 2012 it seems that he spent USD 600,000 on a birthday present for Leonardo DiCaprio (another name you'll be hearing about later in this article)! The gift? The Oscar statuette won by Marlon Brando in 1955. Which is kinda sweet because Leo only won his first Oscar earlier this year.
But what we haven't included in this is when he unsuccessfully proposed to Taiwanese singer, Elva Hsiao, in 2012. Asiaone reported that he spent 2 million Singapore Dollars (USD 1.48 million today) on that proposal, but their source is a YouTube video which we couldn't find.
It was still a pretty grand proposal though,
"According to Apple Daily, Hsiao 33, rejected the proposal as she only saw Low, 31, as a "little brother"." – Asiaone
Which must hurt a bit more, considering that Elva subsequently ended up dating someone 12-years her junior. Ahh so much heartbreak… could easily lead someone to…
2. Gambling – USD 26,550,090
Source:
USD 26,550,090 in DOJ documents
Between Oct 2009-Oct 2010, 1MDB allegedly transferred USD 12,000,000 and USD 13,400,000 through several Jho Low related companies before reaching two casino accounts in Las Vegas. However, little else is mentioned of them.
But what happened in Vegas didn't stay in Vegas because in 2012, the DOJ said Jho Low withdrew USD 1,150,090 IN CASH at the Venetian Casino in Las Vegas (how do they trace these things!?). He then allegedly went on a gambling spree with Riza Aziz, Joey McFarland (Producer of the movie The Wolf of Wall Street), and a lead actor from the same movie only identified as "Hollywood Actor 1".
This was the only instance we could find which gives us a glimpse of Jho Low's gambling. But based on the numbers above, (Step aside, Paul Phua & Chow Yun Fatt), Jho Low spent USD 26,550,090 on gambling.
And of course, if you're spending that kinda money, you can't show up at the casino in a chaffeur-driven MyVi…
3. Luxury transport – USD 43,354,335
Source:
USD 43,354,335 in DOJ documents
Between 2009-2010, Jho Low must have realised that he was flying around the world quite alot. So instead of hanging around at business lounges, and waiting for his check-in baggage, it seems that he bought his own private jet. A Bombardier Global 5000 to be exact.
The jet was said to cost a whopping USD 35,371,335! But y'know what? Sometimes one jet might not even be enough… because he also had a lot of interactions with luxury rental services. Between Oct 2009-Oct 2010, he transferred a total of USD 7,983,000 to several luxury jet, and yacht rental services.
The DOJ doesn't mention how this money was spent, but Sarawak Report (if you can't access SR, here's how to unblock it) mentions that in 2013 Jho Low apparently flew 2 jumbo jets full of celebrities for a double New Year celebration  – one in Australia, and one in Las Vegas. And it seems it was so epic that Jamie Foxx even talks about in an interview.
"I got a friend, you know he got some money and he flew me, Leonardo Dicaprio, Jonah Hill and some other cats and we flew to Australia right.  And we did the countdown in Australia then jumped back on a plane and then did the countdown in Vegas.  That's crazy! That was nuts!" – Jamie Foxx, in an interview on The Jonathan Ross Show
We cannot say for sure that Jho Low was the man behind this epic celebration, but Sarawak Report does put forward a compelling argument (based on stalking people on Instagram though), so you be the judge.
4. Philanthropical exploits – USD 101,000,000
Source:
Back in 2015, Jho Low was preparing to donate USD 50 million to the MD Anderson Cancer Center (on top of another UDS 1 million before that). In an interview with The Washington Post, Jho Low mentioned that he decided to spend more time on charitable work because of a life-changing brush with cancer. And when it was finally determined that all he had was an infection, he says he decided to turn over a new leaf.
"I felt this was a clear sign that the next phase of my life needed to be different, and I decided I was going to spend the same amount of effort and thought on building the Jynwel Foundation as I had in my investments." – Jho Low, in an interview with The Washington Post
The philanthropy didn't stop there though. According to Forbes, Jho Low has also pledged money to other save-the-world kind of organisations like:
Which is kinda funny if you think about it.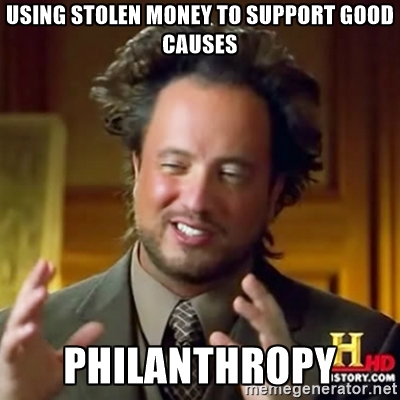 To be fair, these were not mentioned in the DOJ documents so it's possible that this money isn't 1MDB's money. BUT don't worry… there's more…
5. Real estate – USD 169,610,000
Source:
USD 142,368,000 in DOJ documents
"Good morning Jho — . . . escrow received and released to the buyer Riza's original deposit of $525,000. Riza said he sent another $525,000 on Friday to replace the original deposit . . . In addition, escrow still needs to know the name of the LLC Riza wants to take title under – this is extremely urgent as escrow need [sic] to prepare the Grant Deed." – Email from DOJ lawsuit
This is one of the emails from an exchange between Jho Low, Riza Aziz, and a property agent. Jho Low allegedly bought the property first through one of his many companies for USD 17,500,000 and held it for Riza because from the emails, it looked like Riza had problems coming up with the money at first.
But here's the thing, while all this was going on, it seems that on paper, the property never changed hands, and still remains under the ownership of Jho Low's company.
The condominium above, and many other property purchases by Jho Low are all said to be financed by 1MDB money la. And Jho Low seems to have helped himself to many beautiful MTV cribs sorta places.
But who buys just houses right? Sure got other cool stuff as well….
6. Luxury items/services – USD 321,368,000
Source:
USD 142,368,000 in DOJ documents
+USD 179,000,000 from The Guardian
In the midst of all the partying and gambling, it seems that one day Jho Low woke up and decided that he needed to naik pangkat in society a bit, and so developed a taste for the fine arts.
A friend of Jho Low, Eric Tan (the guy he gave money to in Point #1 earlier), opened an account at Christie's Auction House, an auction house in New York using a company name of Tanore. Using this account, they started off big, purchasing 5 pieces of artwork in May 2013, and contributing to the biggest art auction in history!
But he didn't stop there. Between then and the end of 2013, he bought many other pieces of artwork, all ranging from a few hundred thousand to tens of millions of dollars. These included works from famous artists like Vincent Van Gogh (the guy who chopped off his ear), and Claude Monet.
Altogether, the amount he spent on paintings is reported to have been USD 137 million between 2013 and 2014. In fact, some also believed that he purchased "Women of Algiers" by Picasso, which became the world's most expensive artwork to be sold at an auction in 2015 for USD 179 million, but we couldn't confirm this.
However the recent uncoveries of 1MDB seems to have taken its toll on Jho Low because he recently was forced to sell some of his artworks for a loss.
But what about the other luxury items? Well aside from the paintings, he also allegedly transferred millions to a Hong Kong jeweler and a UK-based interior designer which gives us the final count of USD 142,368,000.
But that still isn't the highest…..
7. Investments – USD 334,751,856
Source:
USD 324,751,856 in DOJ documents
Just like a typical Chinaman, the category in which Jho Low has spent the most money on is actually….to make more money….
In October 2011, Jho Low decided to join forces with a company called Mubadala and buy shares in one of the biggest music companies in the world…EMI Music. And guess what, they succeeded. Jho Low is currently the non-executive chairman in Asia for EMI Music Publishing. So maybe that's why he's been able to do stuff like hang out with Alicia Keys (who is actually part of EMI).
But he also got his family involved in some of them. In November 2013, Jho Low and his brother teamed up with a particular Witkoff Group to purchase a very, very expensive hotel in New York (we didn't include this under real estate because he bought something like shares of the building, not the whole building itself).
"We are excited to partner with Witkoff and play an important role in the investment consortium for this attractive New York City hotel property." – Jho Low, in a press release on his company's website, jynwelcapital.com
However, they may have took some pretty drastic measures because the money used to finance their investments because the DOJ said the money was "moved in a manner intended to conceal the origin, source, and ownership of criminal proceeds".
And while it was investments on only 2 things, the massive amount was enough to make it the most expensive of Jho Low's spending.
Time to tally the numbers then.
And Jho's grand total is……. not very Low
Are you ready for this?
USD 1,011,734,281 or RM 4,106,578,860!!!!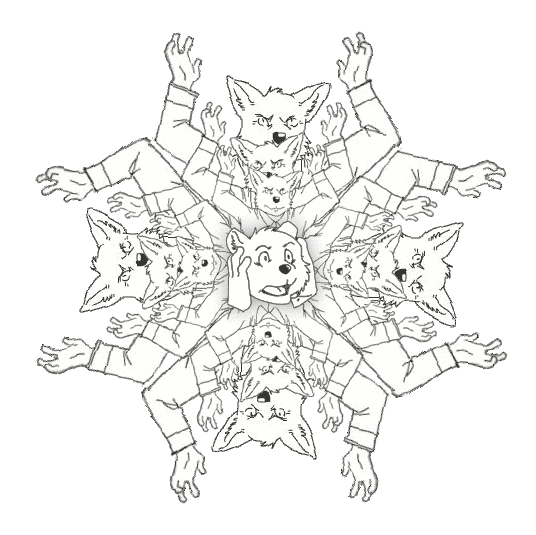 To put things into perspective, the RM4.1 billion above that one man has spent is 2/3 of the amount of BR1M allocated to the WHOLE of Malaysia in 2016 (RM5.9 billion). But as we said, this is all the spending we could find, and some of them aren't completely reliable. (If you feel we've missed out or miscalculated anything, do let us know yea ;-))
So if you only take into consideration the things mentioned in the DOJ document alone, the amount comes up to about USD 703 million, which is very close to the amount that was reported by The Edge and others one year ago. (Which got them banned btw.)
Some of you may have realised that we didn't mention anything about The Wolf of Wall Street (anyone else see the irony of a movie about money-laundering being funded by money laundering?), but that is because this article only focuses on Jho Low's spending, and the movie falls under Riza Aziz.
And to be clear, most of the things mentioned above are from the DOJ lawsuit, it's not confirmed, BUT it's worth pointing out that while the whole of Malaysia is angry at "Malaysian Official 1", he/she wasn't even the most prominent Malaysian in the whole DOJ document. In fact, Jho Low's prominence does make it seem like he made it all possible.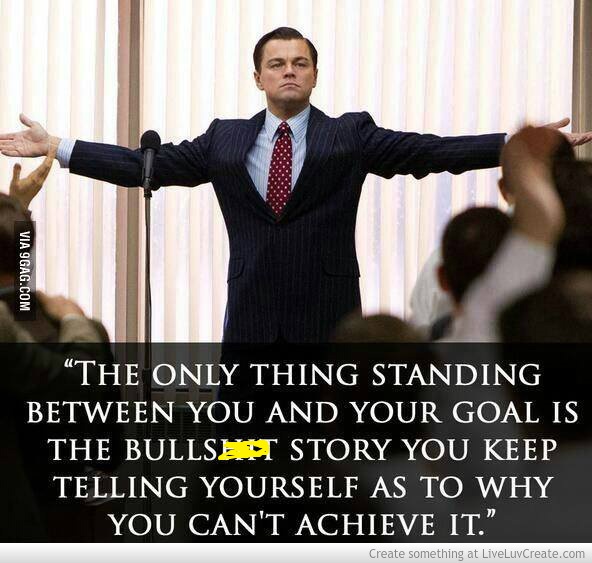 The only problem in this case is, the story is big enough now that every Malaysian is going to wonder what else we could have achieved with this kind of money.