There've been a whole lotta breaking news stories last week, with DAP announcing that Pakatan Rakyat is done for,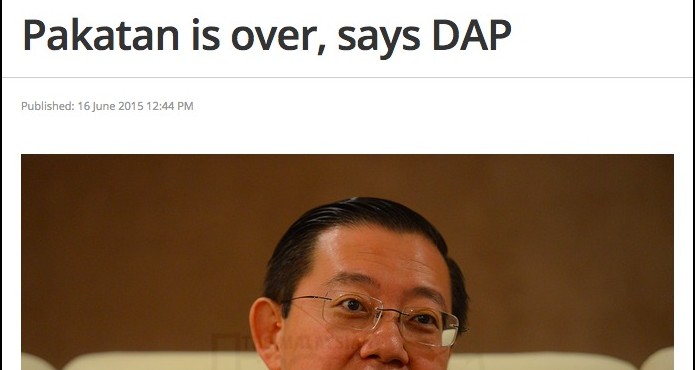 MIC president G. Palanivel losing his post in MIC,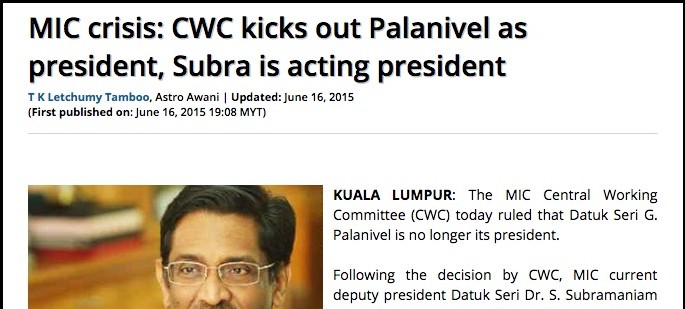 and the formation of a new political party by PM Najib's brother. 
Holy toot on a poot! This BIG news wei! And all within a couple of days! How are we even gonna be able to cover all of them in time??
Except… we're not gonna, because no one seems to be interested in the news, like, literally when we opened Facebook all we saw were selfies, food, and posts about gymnasts. In fact, the first two articles above had only 1.7k shares (for the death of Malaysia's first credible opposition? Seriously?) and 300 shares respectively. Nazir's new party had about 5k shares, which is not bad, but not really a big deal for a site like The Malaysian Insider (as a frame of reference, the Farah Ann Gymnast story was shared 6.6k times). Like, if the three breaking issues mentioned above were made into a movie, the soundtrack would be mostly composed of crickets chirping.
So we got around to thinking that maybe Malaysians just aren't interested in political news anymore, and maybe we should write about that instead. Of course, this might be a one-way ticket to Mt. Sedition, but editor asked me to write the rakyat has the right to know!
But why are Malaysians so uninterested in politics these days? Well it could be because of these 5 worrying trends.
1. Politicians say one thing, do another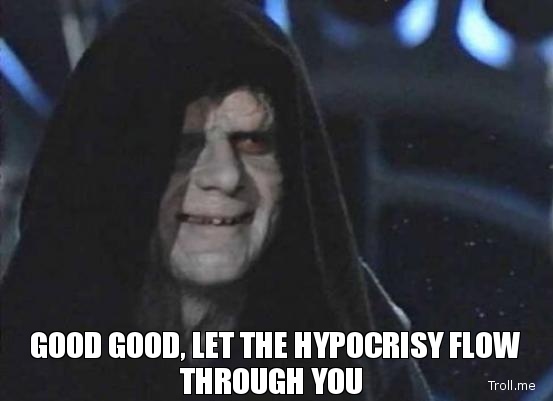 French statesman and politician Charles de Gaulle (1890 – 1979) once said that since a politician never believes what he says, he is quite surprised to be taken at his word. We think this is a great way to start this point because it shows that hypocrisy tends to be a part of politics regardless of place and point in time.
One of the first things that came to our mind for this is PM Najib's promise to repeal the Sedition Act and the ISA. While the ISA actually WAS repealed, it was later "replaced" with the Prevention of Terrorism Act (POTA) which is seen by some as the ISA in shiny new packaging. As for the Sedition Act, well…. let's just say that not only did PM Najib make a u-turn on his promise, but also kinda made it even scarier.
But the opposition side isn't much better too, with Anwar Ibrahim saying that he would retire if Pakatan failed to win in GE13.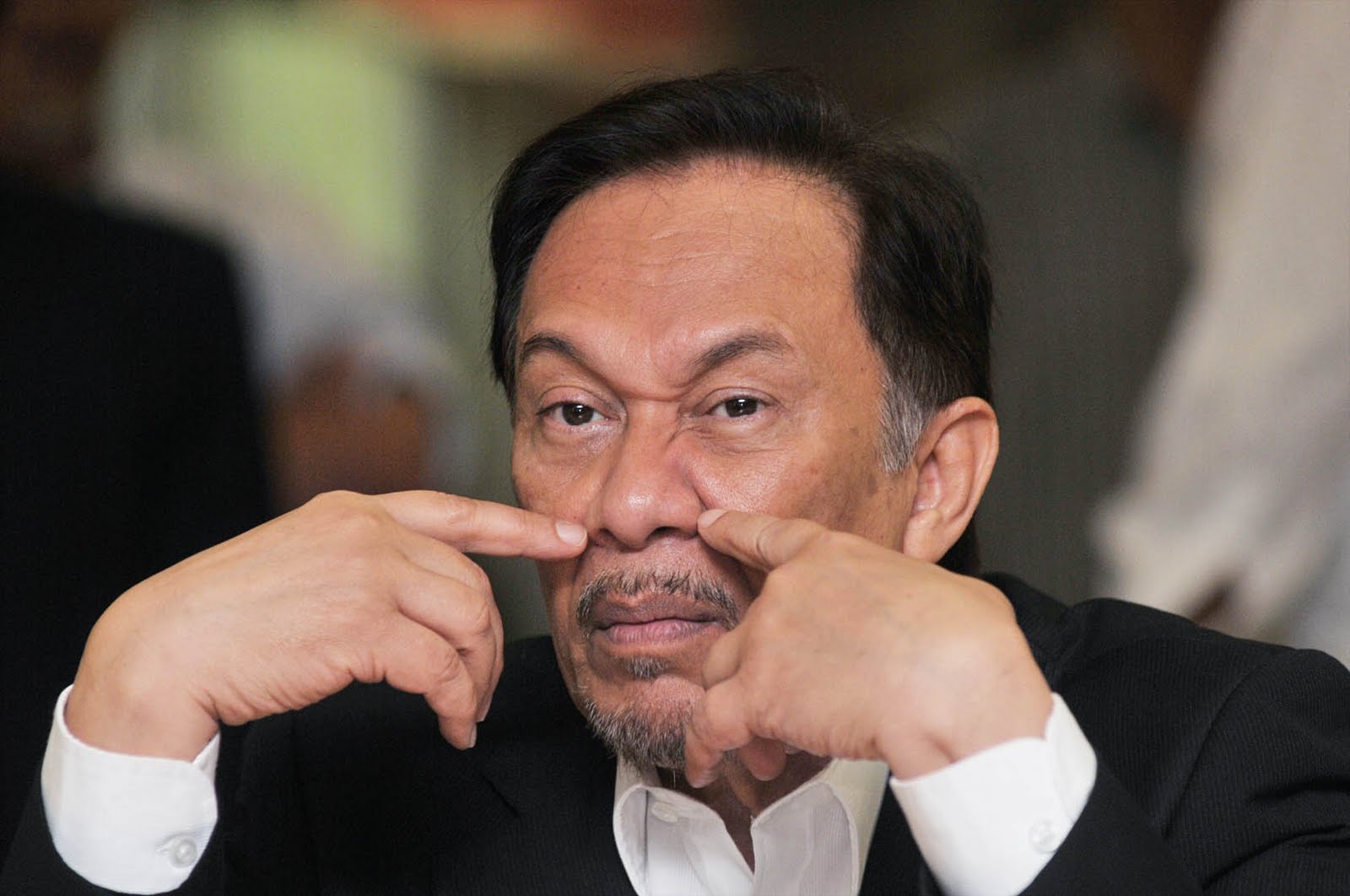 Pakatan failed to win in GE13.
However, Anwar instead announced that his retirement plans would be put on hold until the issue of electoral fraud was cleared up, and that both DAP and PAS leaders "insisted he stay put" in his position as Opposition leader. Aside from this, Pakatan has also received their fair share of brickbats related to the Damansara-Shah Alam Highway (DASH) and the Kinrara Damansara Expressway (Kidex). It's a pretty complicated story, but the gist of it is that Pakatan promised to abolish toll roads if they won GE13, but when they took Selangor, they approved (although this is disputed) the DASH and Kidex projects which are… tolled highways. You can read a lil' more on the drama here and here.
2. There's way too much infighting
It seems that there are more dramatic plot twists among the two major political alliances (BN dan Pakatan) than a Spanish soap opera. With Pakatan, DAP and PAS have been at loggerheads for awhile over PAS's implementation of Hudud law in Kelantan. After much bickering, PAS announced its intention to sever ties with DAP and DAP beat them to the punch by announcing that it was, indeed, over – officially ending the "Pakatan" in "Pakatan Rakyat".
"…the political coalition that is Pakatan Rakyat no longer functions formally." – PKR president Dr. Wan Azizah, as quoted in The Malaysian Insider. 
However, things aren't all that rosy in BN either, with the drama happening within the component parties rather than the parties themselves. Here's the lowdown:
MIC – MIC's Central Working Committee ruled that president G. Palanivel lost his membership and post after he took legal action against the Registrar of Societies (ROS) without consulting committee members. However, he maintains that he's still party president.

MCA –

MCA's infighting had been happening for some time, culminating in the party's trashing in GE13 afterwhich party president Chua Soi Lek became at loggerheads with his deputy Liow Tiong Lai. The infighting has continued to a point where PM Najib had to address the issue during MCA's 2014 annual general meeting.

UMNO –

The recent 1MDB fiasco has kinda turned certain parties within UMNO against current PM Najib Razak, with a division chief commenting that the lack of immediate action on the Tabung Haji 1MDB land deal "gives the impression that the PM is somehow involved and grassroots members are worried and doubtful." There have also been rumors of plots between senior UMNO members to oust Najib as Prime Minister, replacing him with current Deputy Prime Minister Muhyiddin – who also generated some headlines in May when his leaked speech was seen as a stab at PM Najib. Both the plot and the stab have been denied.
But hey, at least BN isn't breaking up, eh?
3. We've become desensitized to WTF statements
Urgh where do we even begin? While everyone (including politicians) make a verbal gaffe every once in a while, some of our local politicians have become well-known for making statements that can be best-described in a word that we can't use since it might get us in trouble, but it starts with S and rhymes with "Stupid".
Being that there are so many of these statements out there, we took the liberty of linking the Google search term for you to click on cause we're awesome like that. We see these statements to be like a super funny joke told on repeat – it would be hilarious the first time around, maybe funny the second or third time, but by the 100th time you'd either be stabbing your eardrums out or the person telling it.
Unfortunately that does seem to be the case sometimes, with our deputy Finance Minister Ahmad Maslan being constantly ridiculed for his GST comments– whether the misinformation about telcos and GST, his GST-free fried rice, or that he advised UiTM students to cook their own meals to escape GST… while campus rules forbid cooking. Perhaps a comedian needs to inform him that one should never milk a joke too much. Oh wait, milk got GST.
There's also CILISOS hero Bung Mokhtar. We actually have an entire article dedicated to his statements so we're not gonna be discussing it here – though the image at the start of this article should give you a pretty good idea of what to expect.
4. There's too little transparency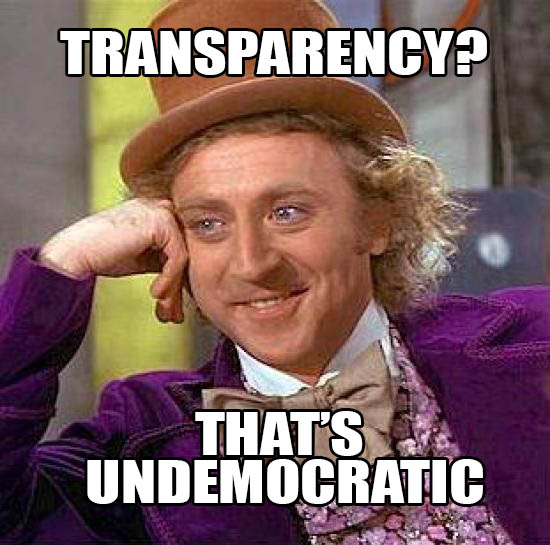 1MDB 1MDB 1MDB 1MDB 1MDB 1MDB 1MDB 1MDB 1MDB 1MDB 1MDB 1MDB 1MDB 1MDB 1MDB 1MDB 1MDB 1MDB 1MDB  1MDB 1MDB 1MDB 1MDB 1MDB 1MDB 1MDB 1MDB 1MDB 1MDB 1MDB 1MDB 1MDB 1MDB 1MDB 1MDB 1MDB 1MDB 1MDB  1MDB 1MDB 1MDB 1MDB 1MDB 1MDB 1MDB 1MDB 1MDB 1MDB 1MDB1MDB 1MDB 1MDB 1MDB 1MDB 1MDB 1MDB 1MDB 1MDB 1MDB 1MDB 1MDB 1MDB 1MDB 1MDB 1MDB 1MDB 1MDB 1MDB 1MDB 1MDB 1MDB 1MDB 1MDB1MDB 1MDB 1MDB  1MDB therefore, 1MDB.
But really, it seems the only time we actually get transparency is when the gomen Webmaster forgets to lock up the website backend. E.g. Biro Tata Negara (BTN)'s racist slides online.
5. There don't seem to be any clear leaders
If anything, we think this might be the most important point in the entire article. 1MDB aside, the handling of the MH370 crisis which was heavily criticized, with many of our ministers offering conflicting information.
Things have even come to a point where the leader of our country is seen to be avoiding situations where his presence is needed most to assure the rakyat, with PM Najib playing golf in Hawaii during the east coast floods, not showing up during the Nothing2Hide forum, and flying to the Middle East after an earthquake hit Sabah.
"We are very sad. In this time of disaster, the prime minister does not even bother to come to Sabah. What happened to you? We are experiencing grief." – Kota Kinabalu MP Jimmy Wong, as quoted in The Malaysian Insider.
These absences have even inspired a meme/movement to refer to anything without eggs as a "Najib". We'll leave it to ugaiz to figure that one out.
On the other hand, Pakatan had the Selangor MB Crisis (a.k.a The Kajang Move), where PKR tried to replace it's own elected Menteri Besar Khalid Ibrahim with Anwar's wife, Datuk Seri Wan Azizah (and sorta failed). This didn't earn PKR too many good vibes from Selangor residents, and PM Najib even threw in some accusations of nepotism into the mix. The best part of this story though? Khalid Ibrahim's last day as Selangor MB was spent getting rid of Anwar Ibrahim's salary (refer point 2, above).
While that's quite a win move, these issues bring us to the next point; which is that…
6. We don't know who to care about anymore
We might be wrong, but the recent hero worship of Dr. Mahathir and Tengku Mahkota Johor Tunku Ismail Sultan Ibrahim (TMJ) points to a sign that many Malaysians are willing to place their faith and support behind any public figure willing to openly voice what the rakyat is feeling.
While Dr. Mahathir has been increasingly voicing out his criticisms of PM Najib, TMJ was kinda launched to the forefront of public adoration when he made the following post on his football club's Facebook page:
This then started a feud with Culture and Tourism minister Datuk Seri Nazri Aziz, who defended PM Najib and questioned the Royalty's involvement in politics, saying:
"He should keep out of politics because otherwise, he will be subject to the same rule and we will whack him." – Datuk Seri Nazri Aziz, as quoted in The Star.
While the meaning of the word "whack" has been disputed, TMJ's video response was so badass that it deserves to be on a badassery list somewhere.
He has also gone on to question Youth and Sports minister Khairy Jamaluddin over the upcoming football match between Malaysia XI squad and Tottenham Hotspur, to equal adoration from the Rakyat:
So is it true then? Malaysians not giving a poop about politics anymore….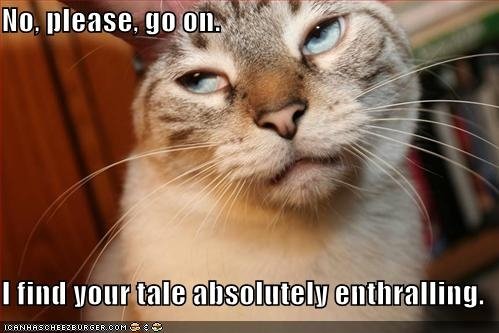 Of course, this isn't a complete list of examples cause if we included all of them we'd be chronicling the bulk of Malaysia's recent political history *snarksnarkdon'tseditionussnark* but we wonder how you reacted to the examples above (assuming you didn't get bored and stop reading because you're sick and tired of politics which kinda validates our assumption but also means this article is gonna perform really poorly):
While it's kinda sad to see the current state of affairs, we can only look forward to reform, be it from Barisan Nasional or a new Pakatan (if that happens), or even a new political party altogether. We think it's normal to want to tune out for a bit after months of non-stop drama on the political front (even we got tired writing political articles), but we can't let it slip into apathy.
If anything, all this drama only points to a need for change; and that's better than where we are now.